Begin typing your search...
KTR exhorts BRS leaders to spread TS govt's key decisions
The govt's aid of Rs 500 crore will prove beneficial to the people affected by heavy rains across the State, says Minister.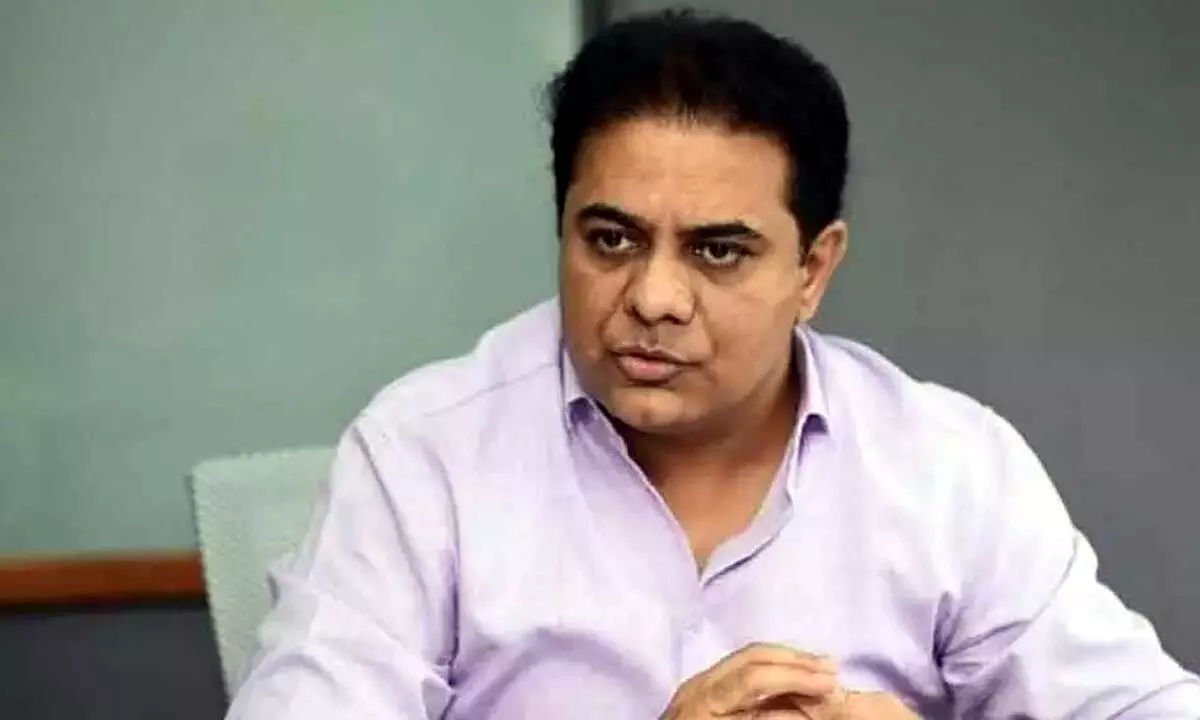 Hyderabad Bharat Rashtra Samiti (BRS) Working President KT Rama Rao exhorted the party leaders and activists to widely spread the progressive decisions taken by the Telangana government under the leadership of Chief Minister K Chandrashekar Rao. These decisions include regularisation of Village Revenue Assistants (VRA), recognising Telangana State Road Transport Corporation (TSRTC) employees as government employees, expansion of Hyderabad Metro Rail and others. During a teleconference held with the party's MPs, MLAs, General Secretaries, District Party presidents on Tuesday, KTR said that the State government took pioneering decisions in the best interest of employees, which no other government did. He said that the onus of taking these decisions to the attention of people concerned lies on the party leaders.

The BRS Working President remarked that the compassionate gesture of the State government was evident in recognising 21,000 VRAs as government employees and incorporating TSRTC employees into the government system. KTR asked the party leaders to organise celebrations with RTC employees at Bus Depots across the State.
He suggested the party MLAs, Constituency Incharges hold Meet and Greet programmes with VRAs' families, RTC employees at their convenience in the coming two or three days. On the occasion, the BRS Working President stated that the State administration's decision to implement a policy for orphan children and assume their responsibility serves as evidence of the compassionate approach of the State government.