Begin typing your search...
Kerala eyes 20% jump in tourism revenue in 2023
State govt to host trade fairs, B2B meets and roadshows in Hyderabad, Bengaluru, Pune, Mumbai, Surat, Rajkot and other cities to attract tourists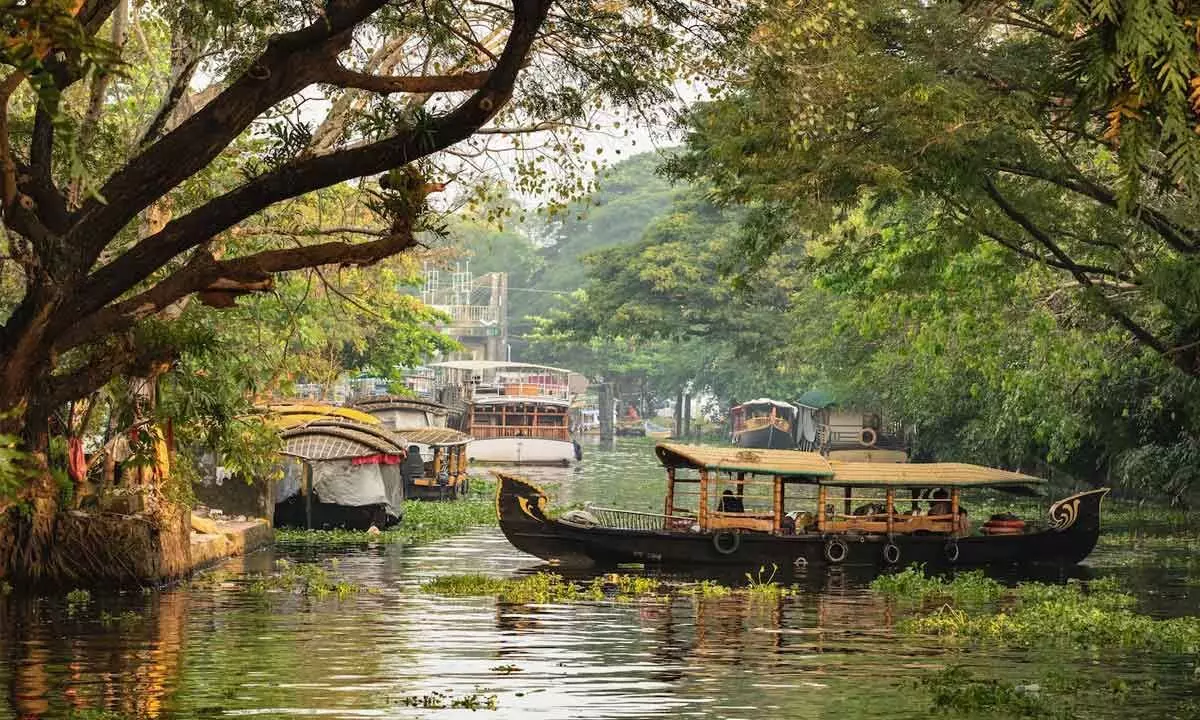 Visakhapatnam: Buoyed by significant improvement in tourist footfall post-pandemic, the Kerala government has decided to increase its revenue by at least 20 per cent from last year's revenue of Rs 35,000-odd crore.
Kerala Tourism netted a revenue of Rs 35,168 crore in 2022 as against Rs 12,285 crore in 2021 and Rs 11,335 crore in 2020. In the first half of the year, there is a heavy demand for foreign as well as domestic tourists to Kerala, known for its spectacular backwaters, boating, green-capped alleys, coffee gardens, ayurveda resorts and yummy cuisine, both Munnar and Wayanad are favourite rendezvous for tourists.
During a roadshow to showcase tourism potential in Kerala for the stakeholders and the media here, Kerala Tourism Information Officer Babu Mahindra said on Thursday that they are getting tourists throughout the year with a record footfall during the vacations.
Kerala, which has posted an impressive surge in domestic tourist footfall, has gained further traction as a major all-season experiential destination. Its innovative products, such as the IPL-model Champions Boat League (CBL) races, are helping the southern state to scale up its standing as a highly-preferred tourist hub. The CBL will continue till December 9.
Mahindra said they received 3.30 lakh travellers from Andhra Pradesh and 1.72 lakh from Telangana last year. For Kerala, AP is sending the largest number of tourists after Tamil Nadu, Karnataka and Maharashtra.
After the spectacular week-long Onam celebrations that saw an uptick in tourist arrivals, the third edition of the annual IPL-model CBL, is expected to boost domestic footfalls in all regions of the State. Panned out in the backwaters across Kerala, CBL offers a rare visual treat where magnificent snake boats (Chundan Vallam), powered by scores of rowers on each boat, race past the emerald backwaters creating an aura of zest and zeal.