Begin typing your search...
Kashmir on the road to recovery after years of turmoil
Abrogation of Article 370 and 35A brings Jammu Kashmir on par with rest of India, opens up new opportunities for development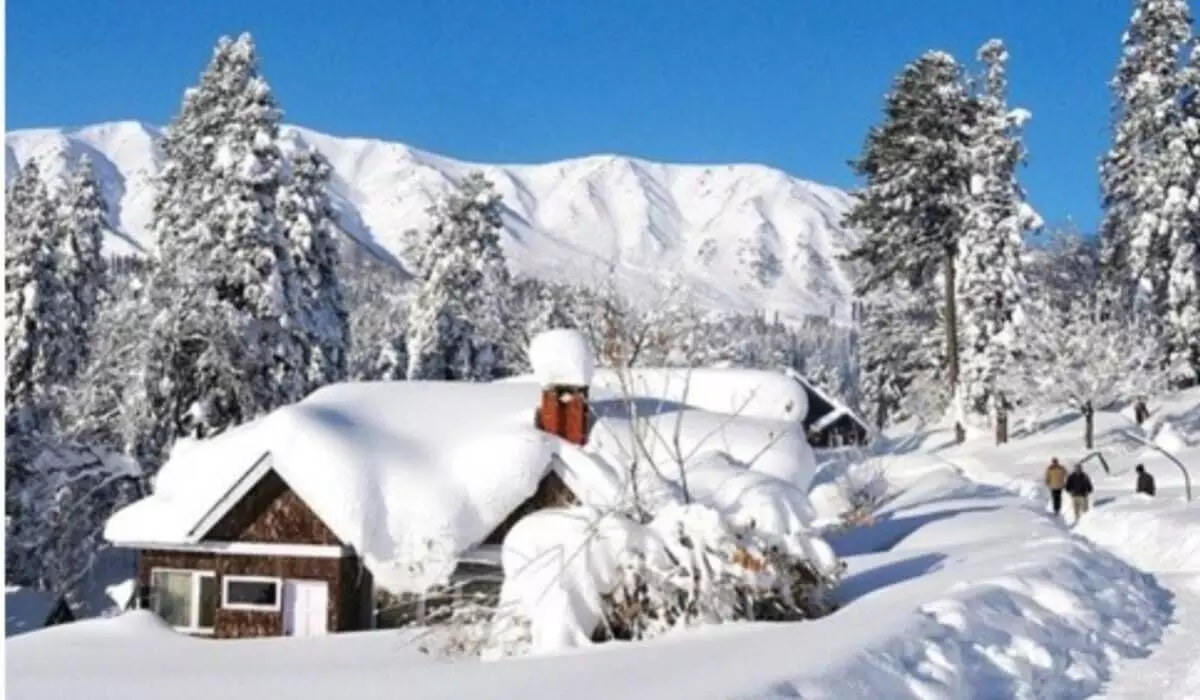 With the inauguration of the three-day session of G-20 Tourism Working Group meeting held in Srinagar (May 22-24) under the presidency of India has marked a turning point in the 75years history of Jammu and Kashmir.

It would not have been possible without the bold decision taken by the Bharatiya Janata Party to abrogate the articles 370 and 35A of the Indian constitution that although claimed to give Jammu and Kashmir a 'special status' but in reality were the biggest obstacles in the road to economic development and political normalcy.
So let me delve into the article 370 and 35A for my reader to understand why and how did the articles 370 and 35A hampered the progress of the Vale of Kashmir.
August 5, 2019, the day when Article 370 and 35A of the Indian constitution was abrogated, will be remember in the history of the Himalayan region of Jammu Kashmir and Ladakh as a day when for the first time in the history of their existence they became equal citizens with the rest of the people living in the Republic of India.
Article 370 came into being in 1954 through a Constitutional amendment and 35A was imposed by a Presidential decree. Article 370 and 35A were strictly a temporary arrangement related to issues of governance of the former State of Jammu Kashmir that granted the state its 'Special Status'.
Due to the above-mentioned Articles of the Indian Constitution, legal, political or economic packages that were approved by the Indian parliament for the uplift of marginalised communities in India were not automatically applied to the state of Jammu Kashmir. According to Article 35A, Indian citizens or businesses were not allowed to purchase or own property in the state.
This was considered one of the biggest obstacles in attracting Indian as well as foreign investment into the state that are vital if tourism, agricultural and industrial development were to make qualitative progress.
Lack of economic prosperity in Jammu Kashmir has led to a backward economic infrastructure and rise of political dynasties that have managed to establish their hegemonic monopoly over the economic activity of the state.
These political families were corrupt to the core, however, due to the protection they enjoyed under Article 370 and 35A, anti-corruption agencies were barred from launching any investigation into the mal practices they were involved in to extract mega profits through kickbacks and tax evasions.
Right of Information was inaccessible in the state of Jammu Kashmir. To give you an example, I would like to bring to you attention that during 2017-2018, India spent Rs 8,227 per person but in Jammu Kashmir it spent Rs 27,258 per person.
With such a huge spent the standard of living of the so called permanent residents of Jammu Kashmir should have been far better than the rest of the country.
So, where has this money been spent? Due to the obstacle of Article 370, an investigation into corruption could not be launched in Jammu and Kashmir.
Another example is that from 2006 to 2016, 10 per cent of the total Central funds were being spent in Jammu Kashmir even though it only comprised one per cent of the population of the country. Despite these efforts by the Centre, the growth did not match the handouts.
Lack of business opportunities inadvertently led to high unemployment and provided a flourishing ground for Jihadi recruitment and anti India (read Hindu) hate narrative that was spewed throughout the state.
Since 1988, 41,000 people have lost their lives due to terrorism. Compulsory education law in India from the age of six to fourteen did not apply to the state of Jammu and Kashmir. Similarly, teaching staff could not be freely hired from outside of the state unless under exceptional conditions. Hence, the literacy rate in Jammu Kashmir was stuck at 67 per cent compared to India where it is 74 per cent.
Inter-state discrimination that the Buddhists of Ladakh suffered for decades due to lesser representation of this thinly populated region in the Jammu and Kashmir state assembly is another disparity that has been done away with after the abrogation of the Article 370 and 35A.
Now Ladakh has become an independent union territory enjoying equal status to that of Jammu Kashmir and the rest of India. Therefore, the abrogation of the Articles 370 and 35A have sanctioned the people of Jammu Kashmir and Ladakh to enjoy the same civil rights that are being enjoyed by the rest of the Indian population.
According to the Article 35A, if a male subject of the state would marry a woman who was not a state subject, she will automatically become a state subject through matrimony even if she belonged to Pakistan.
However, if a woman from the state decided to marry an outsider, not only that her husband did not become a state subject but the woman would also lose her right to her ancestral property. A state subject could have dual citizenship. But an Indian citizen could not become a state subject. Thus this gender-biased piece of legislation was also brought to an end with the abrogation of Article 370 and 35A.
It took more than 30 years and 41,000 lives before the government of India realised that by granting the state of Jammu Kashmir its 'Special Status' it had only let Pakistan to propagate that Muslims in Kashmir were facing a monstrous Indian (read Hindu) occupation that was committing genocide of Muslims in the Valley.
Pakistan also cultivated an army of a well funded Islamic clergy proxy in Kashmir that was and still is being used to stir hate against a 'Hindu' India and demand for merging Jammu Kashmir with the (failed state) of Pakistan.
From organisations such as the allegedly ISI funded Jammu Kashmir Liberation Front (JKLF) to the Hurriyat Conference and Jihad Council, the evil legacy of two-nation theory coined by Muhammad Ali Jinnah, the founder of Pakistan, was placed at the fore front of the cultural and ideological battle between democracy and theocracy in Jammu Kashmir.
In the name of two-nation theory local cultures and languages were posed as inferior to that of Arab religious and cultural narrative and language. Article 370 was a divisive provision in the Indian Constitution that would not allow the people of Jammu and Kashmir and Ladakh to fully integrate in the bondage of Indian nationhood.
It discriminated not only on the basis of gender but also on the basis of place of birth and origin. Hindus and Sikhs who had been forced to migrate due to the India-Pakistan war in 1947 and 1965 were not given Permanent Resident Status and were still considered refugees with no voting rights. After the abrogation of Article 370, all refugees have been granted domiciles and are have now become equal citizens.
Hindus, Sikhs and Christians now have a guaranteed 16 per cent share in jobs that are designated for religious and ethnic minorities. This is a great leap in ensuring that religious discrimination faced by religious minorities in a Muslim majority state can be ended. It is only due to the abrogation of the article 370 and 35A that today Kashmir has been able to host G-20 session that has put Kashmir on the map of 50 top global destinations for tourism.