Begin typing your search...
Himachal Floods: Tourists Cancel Bookings for 3 Months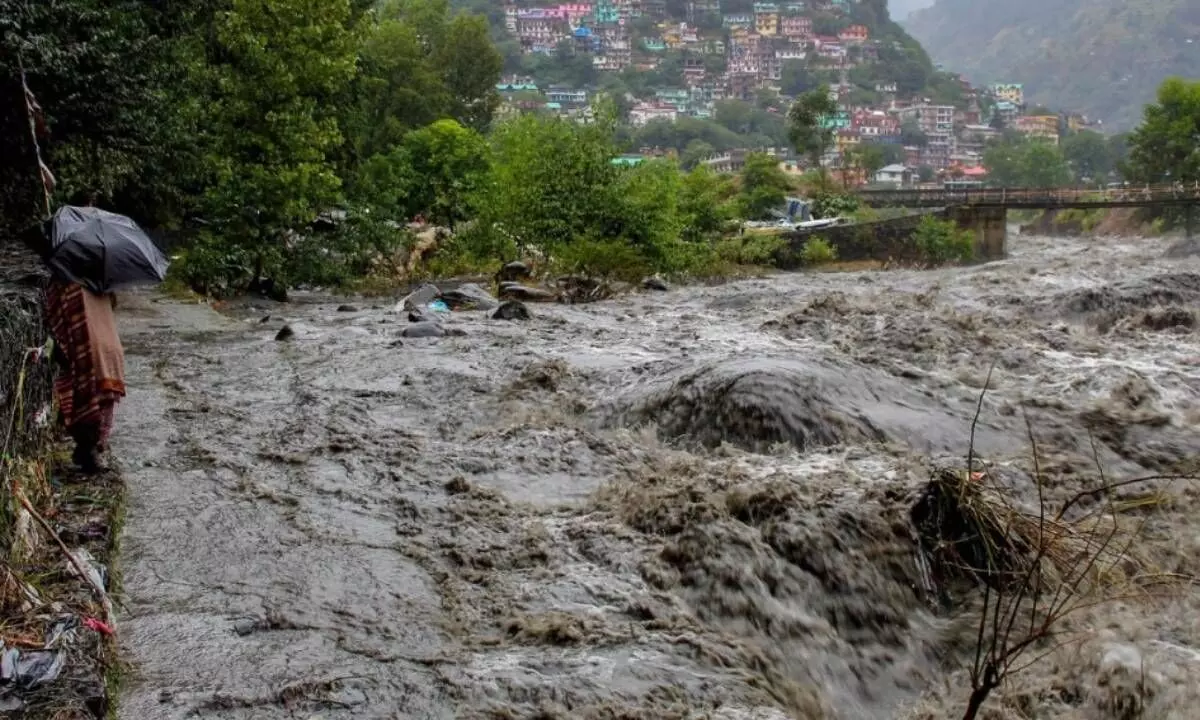 The tourism industry in Himachal Pradesh has suffered a severe setback due to heavy rainfall and floods, hindering its efforts to recover from the impact of the Covid-19 pandemic. Hoteliers and officials have expressed concerns about the drastic drop in tourist influx and the significant losses incurred.
Rajinder Singh Thakur, a hotelier operating in Shimla, Kasauli, and Manali, lamented the 100% loss to the tourism business caused by the adverse weather conditions. Road connectivity has been severely affected, and tourists are apprehensive about visiting the region. The heavy rain and floods have dealt a major blow to the tourism industry, which was just beginning to revive after the challenges of the pandemic. Advance bookings for the next three months have been canceled, and currently, not a single hotel room is occupied.

The rainfall in Himachal Pradesh from June 24 to July 13 has resulted in the unfortunate loss of 91 lives, with landslides, cloudbursts, and flash floods being the primary causes, as reported by government officials. Over 1,000 roads in the state remain closed, and more than 5,000 water supply schemes have been damaged, exacerbating the challenges faced by the local population.

The municipal corporation is actively engaged in providing timely aid to address various problems, including water shortages. However, the heavy rainfall has disrupted normal life and caused distress among residents and tourists alike.

Tourists who were caught in the adverse weather conditions shared their experiences. Tushar, who had gone on the pilgrimage to Shrikhand Mahadev, described the harrowing situation with roads washed away and people stranded. He emphasized the importance of monitoring weather forecasts and recommended planning visits accordingly.

Kartik, a tourist from Pune, also emphasized the need for caution during the rainy season. Having experienced being stuck in Lahaul-Spiti for four days, Kartik advised others to prioritize safety and consider the weather forecast before planning their trips.

A senior official from the Himachal Pradesh state government acknowledged the extensive damage caused by the rainfall, stating that infrastructure has been completely destroyed and the tourism industry has been severely impacted. Planning for the restoration of roads and infrastructure is now a priority, with the chief minister emphasizing the need to improve conditions and restore tourist destinations. Despite the challenges, there is hope that the situation will normalize in the future.

The heavy rainfall and subsequent floods have dealt a significant blow to the tourism industry in Himachal Pradesh, hampering its recovery from the Covid-19 pandemic. The focus now lies on restoring infrastructure and instilling confidence among tourists, as the region looks forward to regaining its popularity as a sought-after tourist destination.