Begin typing your search...
Heavy rains hit N India
10 people killed in landslides, rivers in spate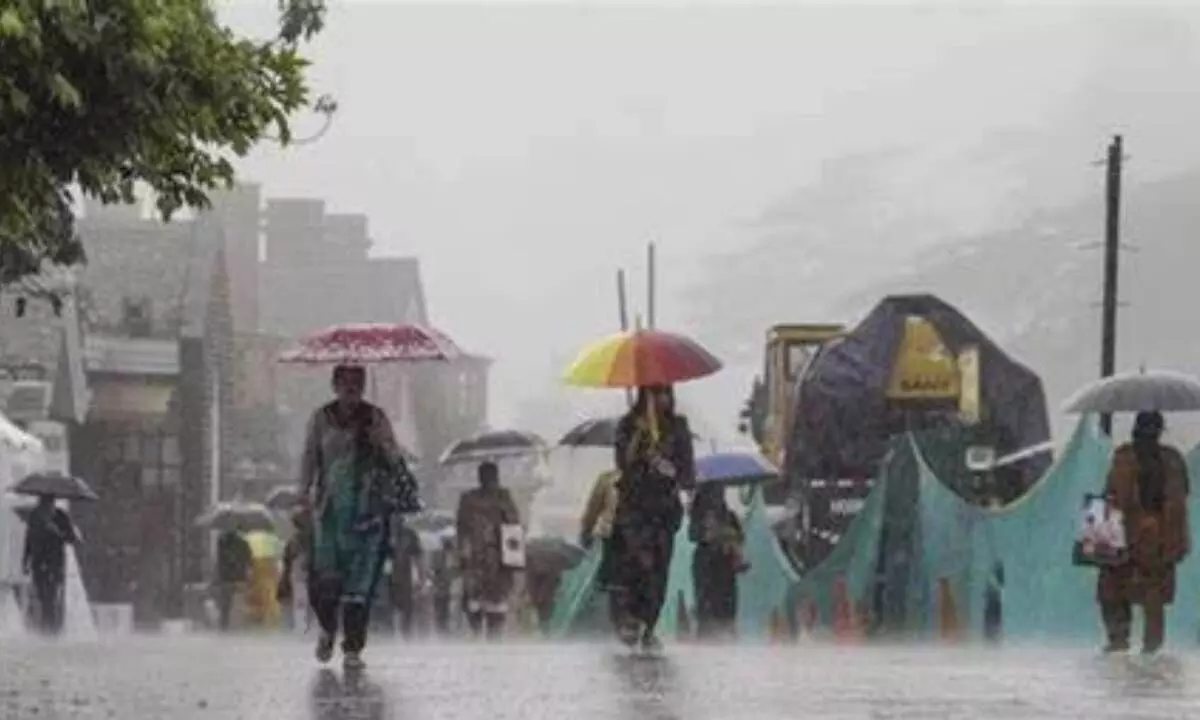 New Delhi Heavy rains and strong winds pounded several parts of north India on Sunday with 10 people killed in landslides in hill states and most rivers, including the Yamuna in Delhi, in spate, while flash floods blocked roads and marooned people in several areas. In cities and towns across the region, including the national capital and Gurugram, waterlogging led to traffic woes with social media filled with pictures and videos of commuters wading through inundated roads, stuck vehicles and flooded underpasses. Railway services have also been hit.
The Northern Railways said it has cancelled around 17 trains and diverted around 12 others, while traffic has been suspended at four locations due to waterlogging. Heavy downpour warnings have been issued for certain areas of Jammu and Kashmir, Ladakh and Himachal Pradesh, while in Delhi, which recorded its highest rainfall in a single day in July since 1982, authorities have cautioned over rising water level of the Yamuna. Delhi received 153 mm of rain in 24 hours ending 8:30 on Sunday. In three separate incidents of landslides in Himachal Pradesh, where a red alert of extremely heavy rains has been issued for seven districts, five people were killed. Three members of a family were killed in a house collapse following a landslide in Shimla district's Kotgarh area, while one death each was reported from Kullu and Chamba districts. Fourteen major landslides and 13 flash floods have been reported in the past 36 hours while over 700 roads have been closed, according to the Himachal Pradesh emergency operation centre.
In neighbouring Uttarakhand, three pilgrims drowned in the Ganga after their jeep fell into the river amid a landslide near Gular on the Rishikesh-Badrinath National Highway. State Disaster Response Force and police officials said there were 11 people in the jeep.