Begin typing your search...
Govt to launch scheme for urban home buyers: PM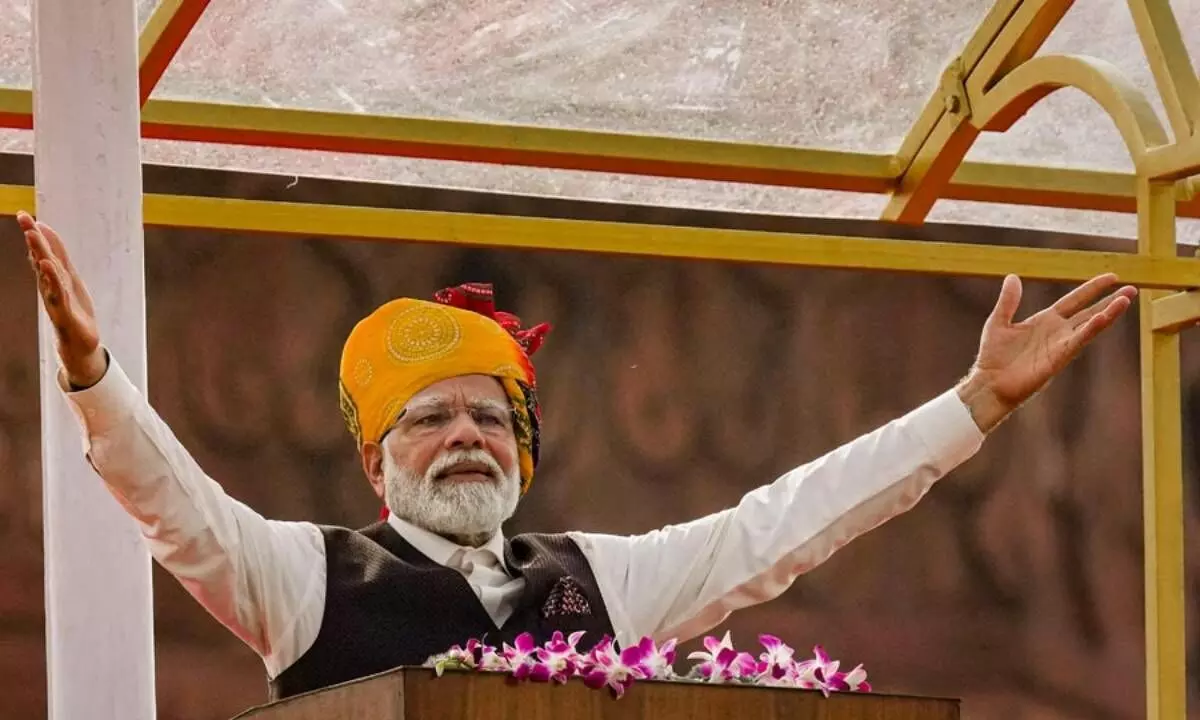 New Delhi: PM Prime Minister Narendra Modi on Tuesday said the government will soon launch a scheme to provide relief in interest of bank loans to those dreaming of their own house in cities. Addressing the nation on the 77th Independence Day, Modi said his government will soon launch the scheme for middle-class families who live in cities but do not own a house.

The prime minister said that poor people living in cities without a house face difficulties. "Middle-class families are dreaming of their own house in cities. We will soon launch a scheme for them. "We have decided to give relief in bank loan interest by providing a help of lakhs of rupees to families living in rented houses, unauthorised colonies and shanties in cities, to build their own house," Modi said from the ramparts of the Red Fort.
There is already a housing scheme -- Pradhan Mantri Awas Yojana Urban (PMAY-U) -- for the urban poor. The prime minister launched the PMAY-U on June 25, 2015, to provide pucca houses with basic amenities to all eligible urban beneficiaries across the country.
According to the Union Housing and Urban Affairs Ministry, 118.90 lakh houses have been sanctioned as on July 31, 2023, based on the project proposals submitted by states and Union territories. Of the sanctioned houses, 76.02 lakh units have been completed or delivered to beneficiaries.
The scheme is implemented through four verticals -- beneficiary-led construction, affordable housing in partnership, in-situ slum redevelopment and credit-linked subsidy scheme -- based on eligibility criteria.