Begin typing your search...
Govt assails Oppn for wearing black clothes in Parl
Like their attire their future is also black, says Piyush Goyal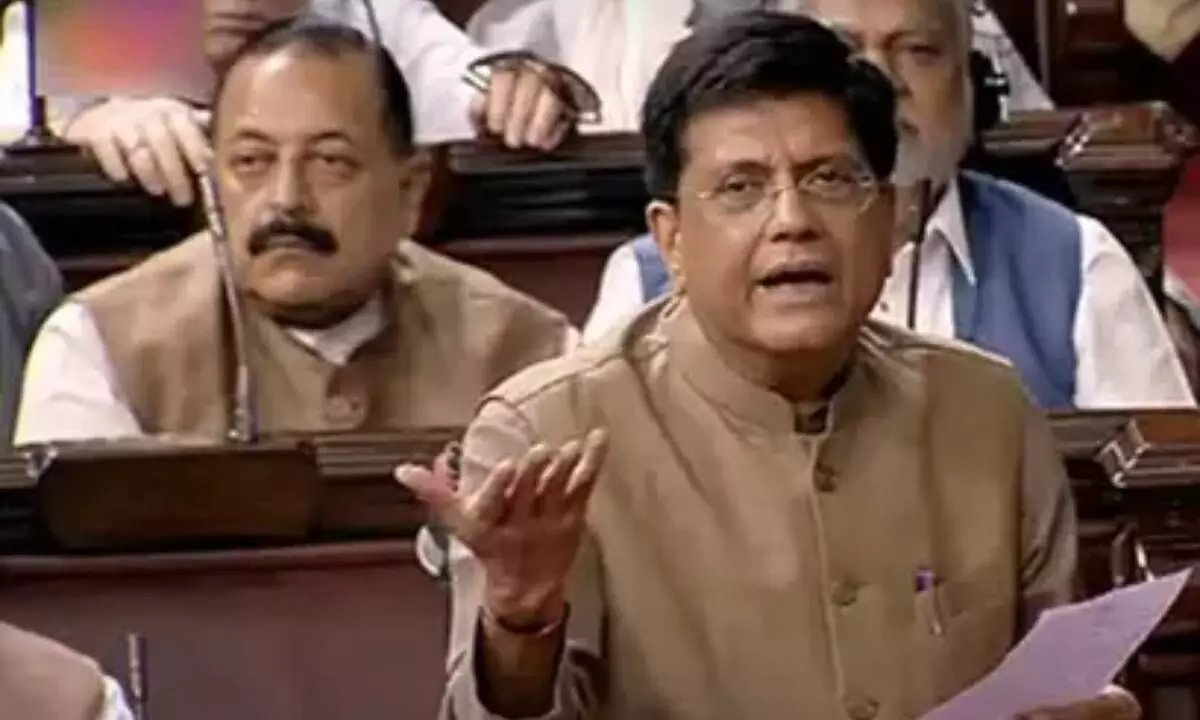 New Delhi Union Minister and Leader of the House in the Rajya Sabha Piyush Goyal on Thursday assailed the opposition leaders for wearing black clothes, saying that like their attire their future is also black.
Opposition MPs reached Parliament wearing black clothes to protest against the Manipur unrest. They are also demanding a discussion on the issue and a statement by Prime Minister Narendra Modi. Goyal said, "I think those who are wearing black clothes cannot understand the growing power of the country. Their present, past and future are dark. Their hearts are black, and this time they are also wearing black."
Meanwhile, External Affairs Minister S. Jaishankar made a statement on India's foreign policy and its growing influence in the Rajya Sabha on Thursday. However during this time, the opposition MPs kept raising slogans for a discussion on Manipur issue in the House.
Regarding Jaishankar's address, Trinamool Congress MP Derek O'Brien said the priorities of PM Narendra Modi's minister and government are clear after reading out an endless 30-minute statement on foreign affairs in Parliament. He said that for the Prime Minister, tourism is more important than the sufferings of the people in Manipur.
The opposition parties, including the Congress, have demanded that the Manipur violence issue should be discussed in detail under rule 267 in the Rajya Sabha. They say that the Prime Minister should make a statement in Parliament on the issue of Manipur violence and then that statement should be discussed.