Begin typing your search...
Govt appoints Sat Pal Bhanoo as LIC MD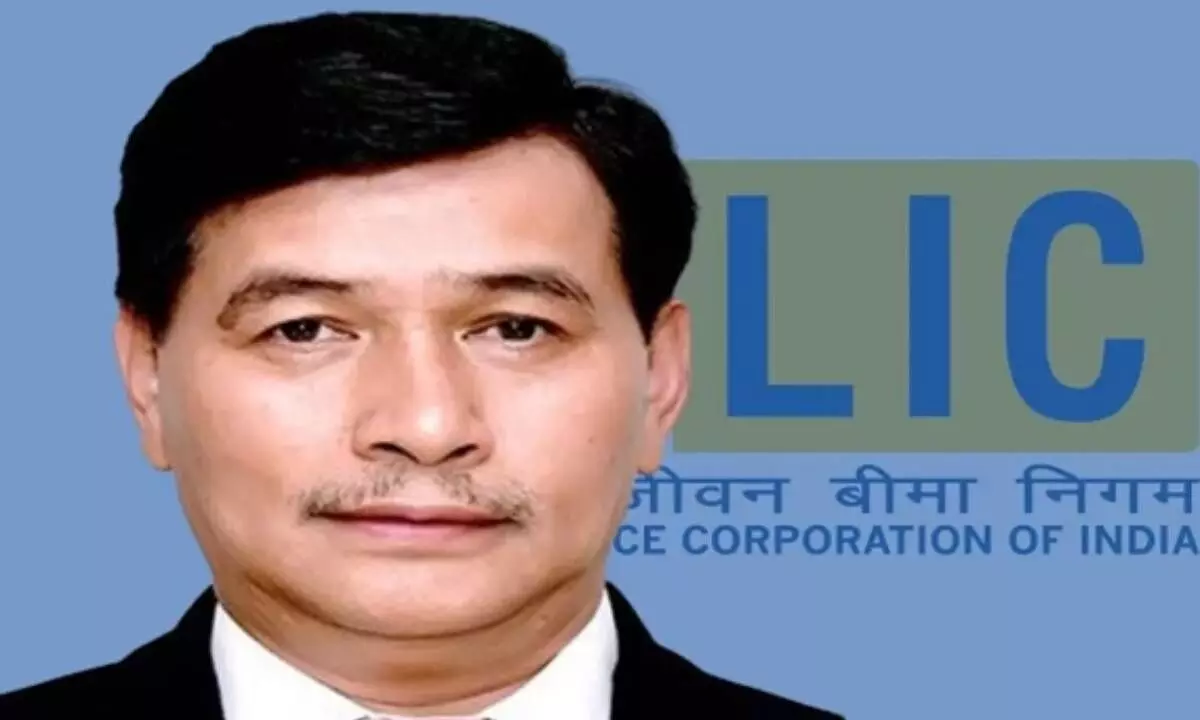 Mumbai, July 20 The government has appointed Sat Pal Bhanoo as one of the managing directors of Life Insurance Corporation (LIC).He has been appointed in place of Siddhartha Mohanty who has been appointed as chairman of LIC in April.

Bhanoo's appointment is effective from the date of assumption of charge and up to the date of his superannuation on December 31, 2025 or until further orders, whichever is earlier, said the government's notification.

Meanwhile, the government on Tuesday has appointed Narayanan Ramaswamy, 57,general manager, GIC Re, as the chairman and managing director of Mumbai based state owned reinsurer and Rajeswari Singh,55, general manager and director, United India Insurance (UII) as CMD of Kolkata based National Insurance Company (NIC).

Earlier, the Financial Services Institution Bureau (FSIB),the government's head hunting agency to select top officials of PSU banks, insurance companies and financial institutions, had selected Ramaswamy and Singh to head GIC Re and NIC respectively, which has now ratified by the Appointments Committee of Cabinet(ACC) headed by the Prime minister Narendra Modi.

The post of CMD at GIC Re will fall vacant after Devesh Srivastav completes his 4-year tenure in September end after reaching 60 while NIC post needs to be filled up after Suchita Gupta calls it a day in August end.

Ramaswamy will get exactly a two-year term till Sept, 2025 while Singh, who started her career in the crop cell of General Insurance Corporation in 1987, will continue upto June, 2027.

Ramaswamy had joined GIC as a direct recruit officer in 1988 and over the last three decades, he has been involved in various functions within GIC Re. In his association with the reinsurance function, he has handled all the non-life classes like Fire, Engineering, Miscellaneous, Motor, Liability, Aviation, Marine and Agriculture and also most of the territories around the world.

While handling the business portfolio in the Indian insurance market, he has handled many challenges in the fast-changing non-tariffed portfolio, which included quoting for and leading many treaties, as well as providing out-of-the-box solutions to clients to cater to both protecting the portfolio as well as providing capital relief.

In his tenure of four and half years as CEO, UK he was involved in handling the operations of the Branch, the newly setup Lloyds syndicate of GIC (GIC 1947) as well as the Corporate Member of GIC.

Currently, he handles the functions of HR, International Operations, Broker Relationship Management and Credit Rating at GIC's Head Office in Mumbai

Normally, the government in recent years has preferred to choose a GIC Re insider to head the institution as the person needs to have reinsurance expertise to run the global company which is Asia's third largest reinsurer.

Singh, before her recent posting in UII as a general manager and director (GMD) of the company, was a general manager in Agriculture Insurance Company (AIC), where she had worked since the inception of the company.

This is for the first time an officer of AIC has been picked up to head a PSU multiline general insurer.

One of the basic criteria of shortlisting of names for CMD posts is that the candidates need to have two years of residual services by the time vacancies happen.