Begin typing your search...
G20 FMs discuss ways to improve global tax norms
The two-day G20 finance ministers and central bank governors meeting being held under India's Presidency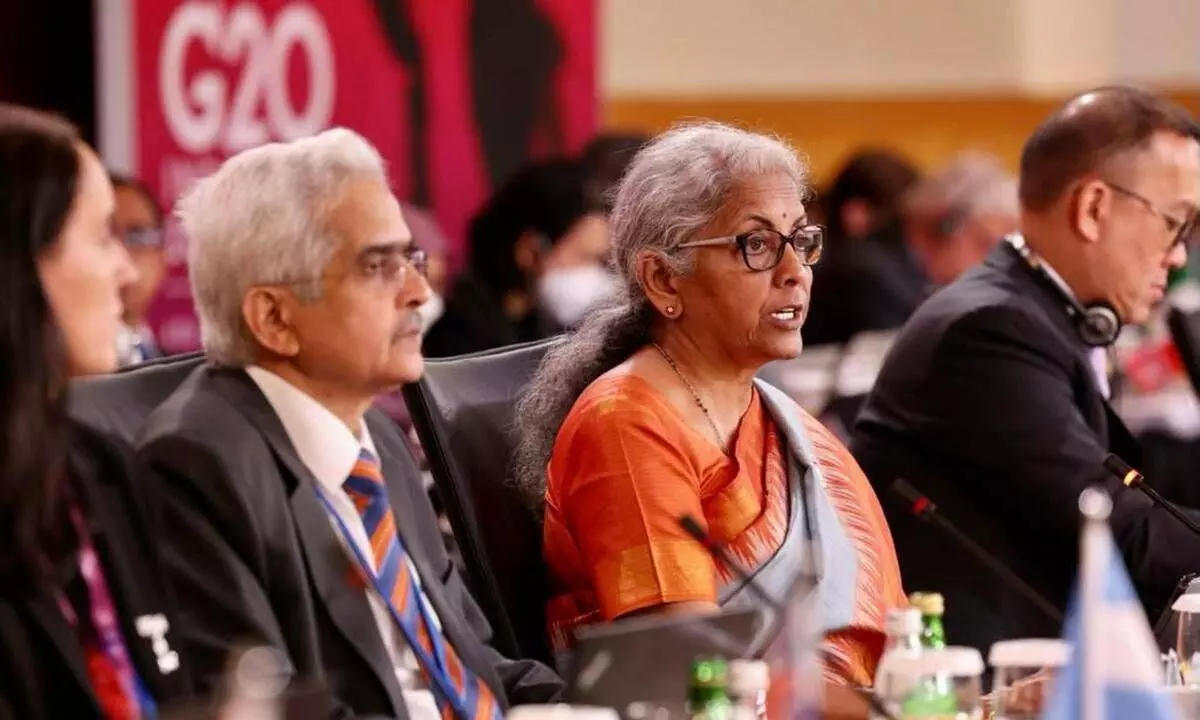 Gandhinagar G20 finance ministers on Tuesday discussed strategies to implement strategies for overhauling the global tax norms to ensure that multinational companies pay taxes wherever they operate.
The two-day G20 finance ministers and central bank governors meeting being held under India's Presidency also discussed ways to help low and middle income countries reeling under huge debt burden. The meeting being chaired by Finance Minister Nirmala Sitharaman invited views on the way forward in international taxation with regard to implementation of measures to check tax evasion. "Finance Ministers and Governors were also invited to discuss strategies for capacity building to support implementation of 'Two Pillar Solution' and enhancing global #taxtransparency under #G20India Presidency," the Finance Ministry tweeted. The proposed two-pillar solution consists of two components, including re-allocation of multinational companies' additional share of profit to the market jurisdictions where they operate.
The second component is about having a global minimum tax of 15 per cent for the multinational companies. The Organisation for Economic Co-operation and Development (OECD) in an outcome statement last week said that a few jurisdictions have expressed concerns "with some specific items" in the Multi Lateral Convention (MLC). "Efforts to resolve these issues are underway with a view to prepare the MLC for signature expeditiously," the OECD said. India has been calling for G20 countries to ensure that the developing nations are guarded against any "unintended consequences" of the proposed global minimum tax deal. Developing countries make up almost one-third of the membership of the G20 inclusive framework for taxation. Ministers and governors discussed the progress under G20 Common Framework and engaged on ways for swift and timely resolution of debt treatment for countries most in need, the finance ministry said in another tweet. Under the G20 Presidency, India has been pressing for ways to tackle the aggravated debt vulnerabilities facing developing nations mainly on account of the continuing geopolitical tensions and the pandemic.