Begin typing your search...
Foxconn to setup Rs1,600-cr plant in TN
Taiwanese major inks pact with Tamil Nadu govt on mobile component manufacturing facility at Kancheepuram; New factory will generate 6,000 jobs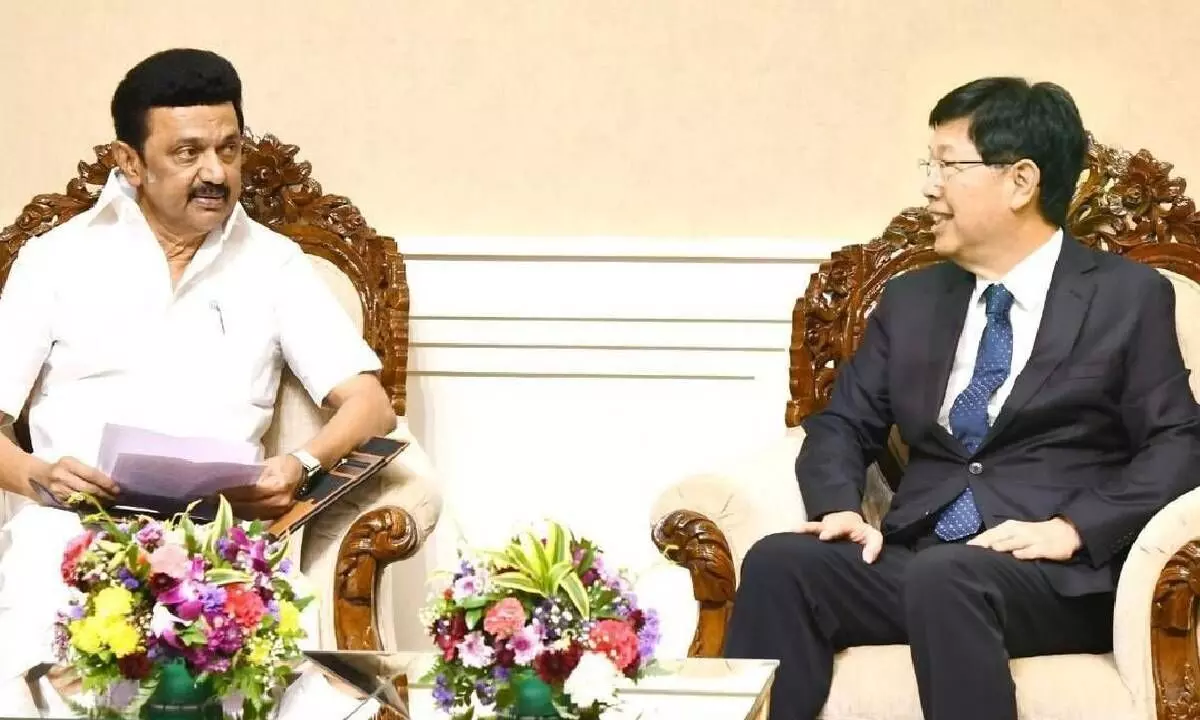 Chennai Taiwan's Foxconn signed a Letter of Intent (LoI) with the Tamil Nadu government on Monday to establish a new mobile component manufacturing facility for Rs1,600 crore in Kancheepuram with potential to generate 6,000 jobs. On his Twitter handle, Chief Minister MK Stalin said the LoI was signed, in his presence, between the State government and Foxconn Group represented by its chairman Young Liu. State Industries Minister TRB Rajaa, Chief Secretary Shiv Das Meena and senior officials participated.
"Was delighted to meet the Foxconn Group Chairman Mr.Young Liu and his team. Various investment opportunities in Tamil Nadu were discussed. Investment commitment to establish a mobile component manufacturing facility in Kancheepuram district for Rs1,600 crore with a potential employment for 6,000 persons was signed in my presence," the Chief Minister said in the tweet.
"We also discussed further investments in EV and electronic components. Another milestone in our ambition to make TN the new emerging electronics manufacturing hub of Asia!" the Chief Minister further said.
Terming it as big news and a proud moment for Tamil Nadu, the Industries Minister said, "Foxconn's repeated investments and expansion plans in Tamil Nadu are a testament to the state being the top choice for manufacturing in India for major companies across the world. This is a major achievement for the state."
Taking to Twitter, the Minister said: "manufacturers who have seen immense success in Tamil Nadu over the past many years know that by investing more in the state they will only gain more. This also illustrates the trust global investors have in the leadership of Hon'ble Chief Minister of Tamil Nadu Thiru @MKStalin avargal."
With this proposed investment and many more to come, Tamil Nadu is poised to not only remain the top electronics exporter in the country, but also significantly increase its electronics exports in the coming years.
"This will play a critical role in attaining our Honourable Chief Minister Thiru @MKStalin avargal's ambition of #OneTrillionUSD economy in Tamil Nadu," he said.