Begin typing your search...
Employee Happiness workshop held in Hyd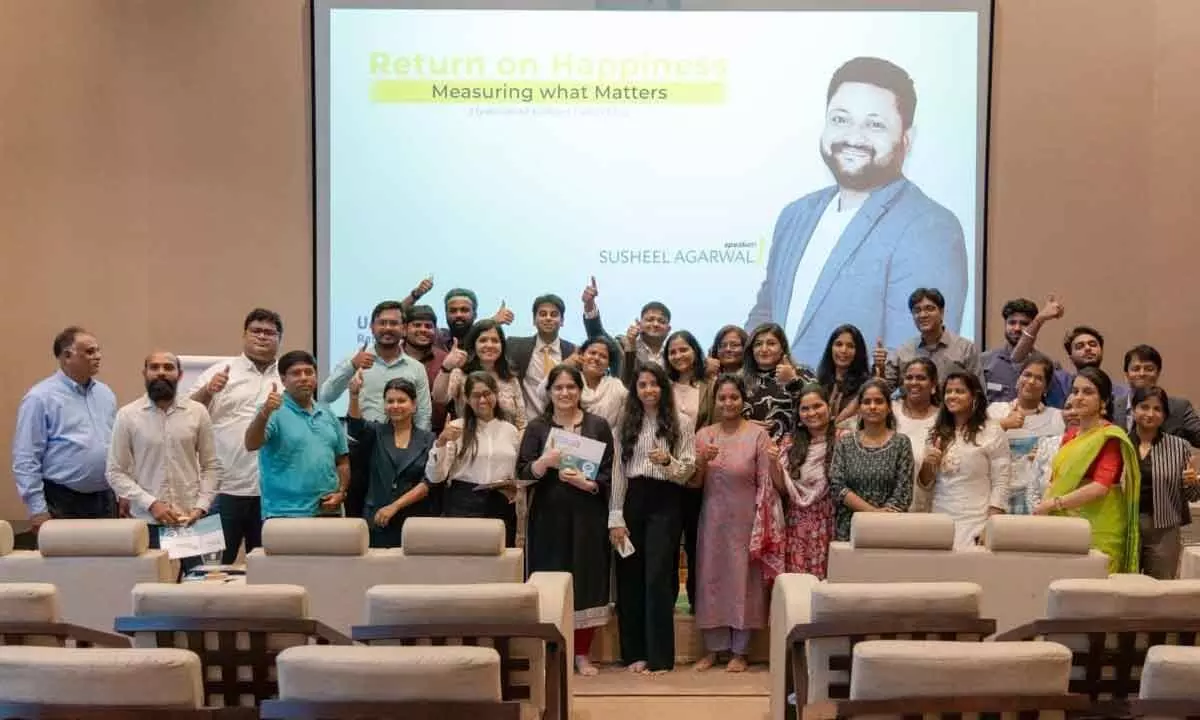 Hyderabad: Employee happiness coach, Susheel Agarwal conducted the "Unlocking the Return of Happiness for an Evolving Workforce," an employee happiness workshop. Many of the corporate leaders from Hyderabad attended the event.
The workshop dealt with the secrets of employee happiness at work and how corporate leaders can enable happiness in their organisations through the workshop framework. More than 80 corporate leaders and decision-makers attended this event. Janani Prakash, HR Head from Quantela Inc, Meenkashi Chillar, HR Head India – Gainsight, and Dr Ankit Bhatnagar, Director of FTCCI, were awarded during the event.
The changing human resource landscape demands a relook at the entire human motivation spectrum, says Founder of Ethika Insurance Brokers, Susheel Agarwal.
"Why you work becomes an existential question. Organisations that are able to answer this question would turn out to be the winners in this employer branding race," he added.
Agarwal, a Certified Happiness Coach from the Berkley Well Being Institute of California, plans to reach out to the universities, government institutions, and working-class communities to provide happiness workshops for them without any fee for making a happier corporate working environment in India.
The workshop, for the first time was opened for CXOs and department heads from outside of Ethika's clientele. The employee happiness programme is spread over five stages - Inspire, Define, Protect, Measure and Engage.