Begin typing your search...
DA relief for AP retired govt employees by Dasara
Guaranteed Pension Scheme (GPS) introduced by AP for retired govt employees will turn into a role model for other States, says CM Jagan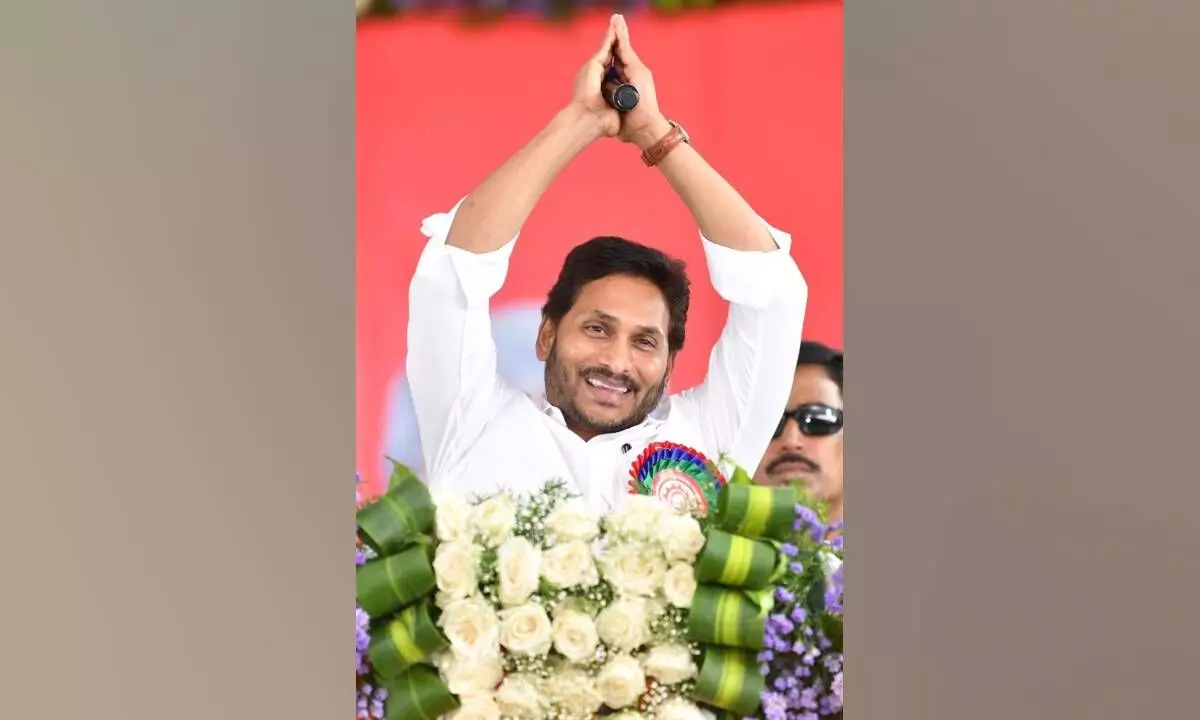 Vijayawada Chief Minister YS Jagan Mohan Reddy on Monday said one DA instalment will be paid by Dasara festival and asserted that the Guaranteed Pension Scheme (GPS) replacing CPS for retired government employees will turn into a role model for other States.
In his address to the 21st State Council meeting of the APNGOs (Andhra Pradesh Non-Gazetted Officers) Association here, he said the government is committed to the welfare of its employees who play crucial roles in the delivery system of welfare benefits. "We make policy decisions but you are the bridge between government and people. Ultimately, you have to implement the policies for the benefit of people. This government is committed to your well-being," he said.
The Chief Minister announced that out of the two pending DA instalments, arrears of one instalment would be paid for Dasara festival and women employees working in the medical and health department would get 5 days casual leave.
Unlike the TDP regime that closed down 54 PSUs like Nizam Sugar Factory, Chittoor Dairy and Republic Forge, 2,06,638 permanent employees were appointed in the last four years, he said, adding that new recruitments were done to strengthen the welfare delivery system.
While TDP national president N Chandrababu Naidu implemented a policy of retrenchment and closed down government organisations, the YSRCP Government pulled RTC out of red and services of 53,000 RTC employees were regularised by making it part of government, he said.
Reddy said In the medical and health department alone, 53,260 persons were recruited, services of 10,000 contract employees were regularised taking 2014 as the cut off year to accommodate more persons and justice was done to language teachers and 1998 DSC candidates, he said.
Describing the employees as part of the Government family, he said 135,000 persons were appointed in village and ward secretariats within six months of coming to power to ease the administrative pressure on employees. Besides increasing the DA to 16 per cent in all districts and creating an outsourcing corporation for removing middle men in the outsourcing of employees, services of 14,658 Vidya Vidhana Parishad employees were regularised and retirement age was increased to 62 from 60 and compassionate appointments were also made in RTC. As the salaries of government employees including those of Anganwadi and mid- day meal scheme workers, ASHA and home guards, the monthly salary bill went up to Rs. 3300 crore,and the government is committed to do more good to employees.