Begin typing your search...
Concern in EU over India's democratic structure: Rahul
Says there is an increase in discrimination, violence and full-scale assault on the democratic institutions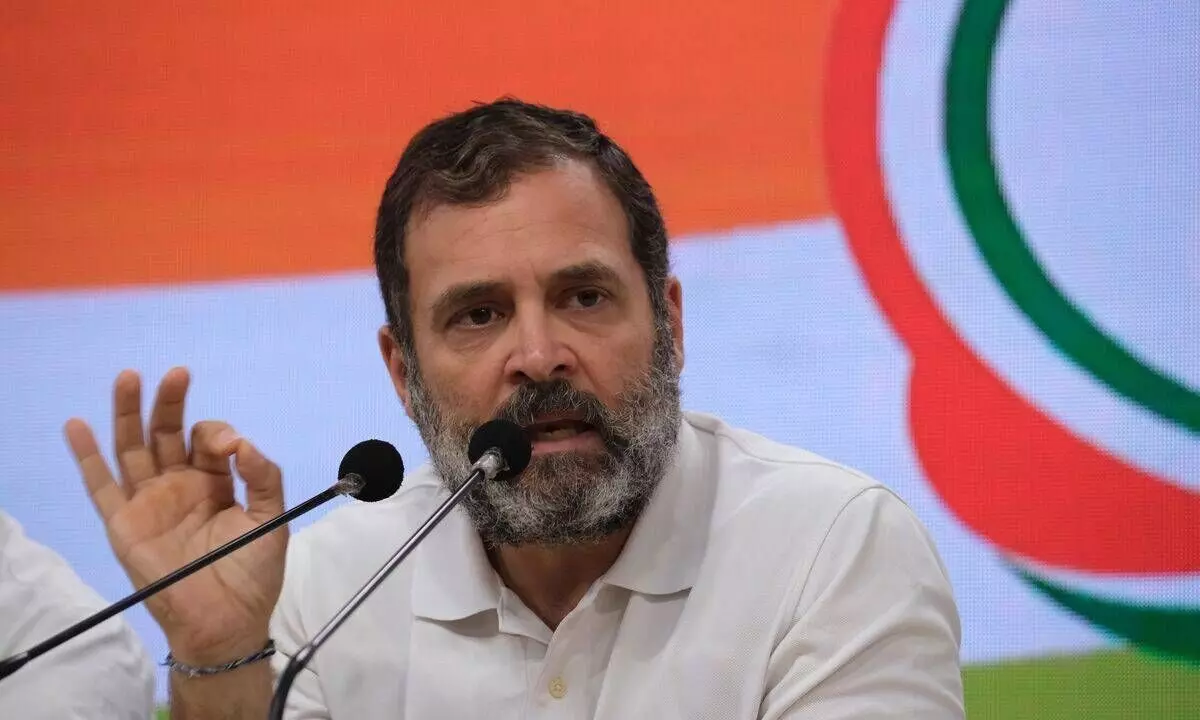 London There is a "full-scale assault" on the democratic institutions of India and there are concerns in the European Union (EU) quarters over this attempt to "stifle" the country's democratic structures, Congress leader Rahul Gandhi said on Friday.
Interacting with reporters at a media briefing in Brussels, Gandhi, who is on a European tour starting with Belgium, addressed a broad range of topics including the Russia-Ukraine conflict to say that the Opposition agrees with the government's current position on the issue. On India hosting the G20 Summit, Gandhi said it was a "good thing" and pointed to the lack of an invitation for Congress President Mallikarjun Kharge to the event as reflective of a "type of thinking" from the government that "did not value the leader of 60 per cent of India's population". "There is an increase in discrimination and in violence in India and there is a full-scale assault on the democratic institutions of our country, that everybody knows," said Gandhi. Asked about the reaction of the European parliamentarians to some of these issues, he replied: "They were very concerned and they felt that there is an attempt to stifle the democratic structures of India, for sure. I mean, they were very, very clear with us." The BJP has previously dubbed Gandhi as the "present-day Mir Jafar of Indian polity" who went overseas seeking help from foreign forces to become a 'nawab' in India. The ruling party had also said that Gandhi had insulted and defamed India with his comments about India overseas, saying, "People have not given this right to him."
Gandhi said he had "fruitful" conversations with parliamentarians and members of the diaspora at the start of his European tour, which is part of a wider initiative to travel around the world with the Opposition's vision and have an open exchange of ideas. "We discussed with the parliamentarians across the board the relationship between India and Europe, the changing globe, transition into a new sort of energy paradigm, into a new mobility paradigm… we were giving them a sense of the type of challenges India's facing – economic challenges, other challenges. The general sort of attack on the democratic institutions," he said.
"Internally in India, it's been commented on and globally it's been commented on. And, of course, minorities are under attack but so are many other communities – Dalit communities, tribal communities, lower caste communities are also under attack. There is an attempt to change the nature of our country," he alleged. On the issues that arose during his discussions with members of the European Parliament (MEPs), Gandhi said the violence in Manipur was among the topics raised from the perspective of "democratic rights, harmony and peace between people".