Begin typing your search...
Central team to visit Telangana on Monday to assess flood damage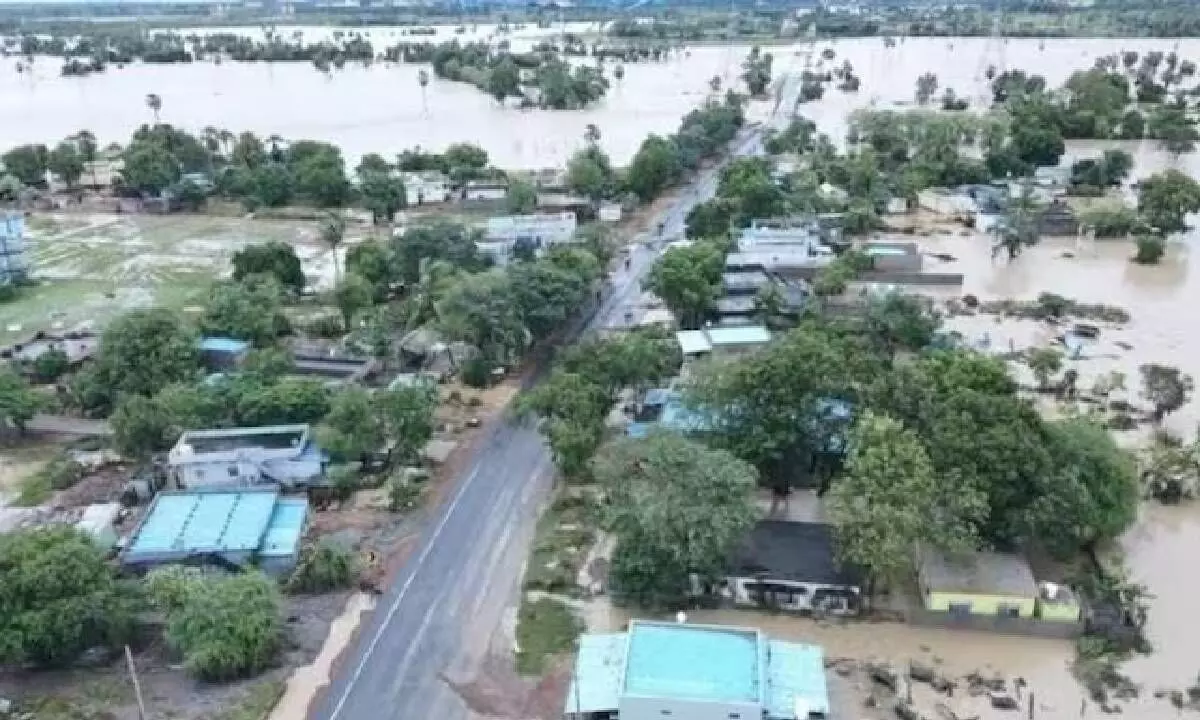 Hyderabad An Inter-Ministerial Central Team (IMCT) will visit Telangana on July 31 to assess the damage caused by floods in the state following the recent heavy rains.

The team will be led by National Disaster Management Authority (NDMA) Advisor Kunal Satyarthi and will consist of representatives of ministries/departments of Agriculture, Finance, Jal Shakti, Power, Road Transport and Highways and National Remote Sensing Centre (NRSC).
The central team is being dispatched to Telangana on the instructions of Union Home Minister Amit Shah, a release from the office of Union Minister and Telangana BJP President G Kishan Reddy said on Sunday. At least 18 people lost their lives in various rain-related incidents due to the downpour that lashed Telangana during the past week, officials said. Relief work gained momentum on Saturday as rainfall came to a halt in many parts of the state.
Telangana Chief Minister K Chandrasekhar Rao supervised the relief operations during the day speaking to ministers and Chief Secretary A Santhi Kumari, an official release said on Saturday night. In view of urgency of the matter, the central team will visit Telangana from July 31.