Begin typing your search...
Celebrating 308th Birthday of TIRUMALASRI VARI LADDU!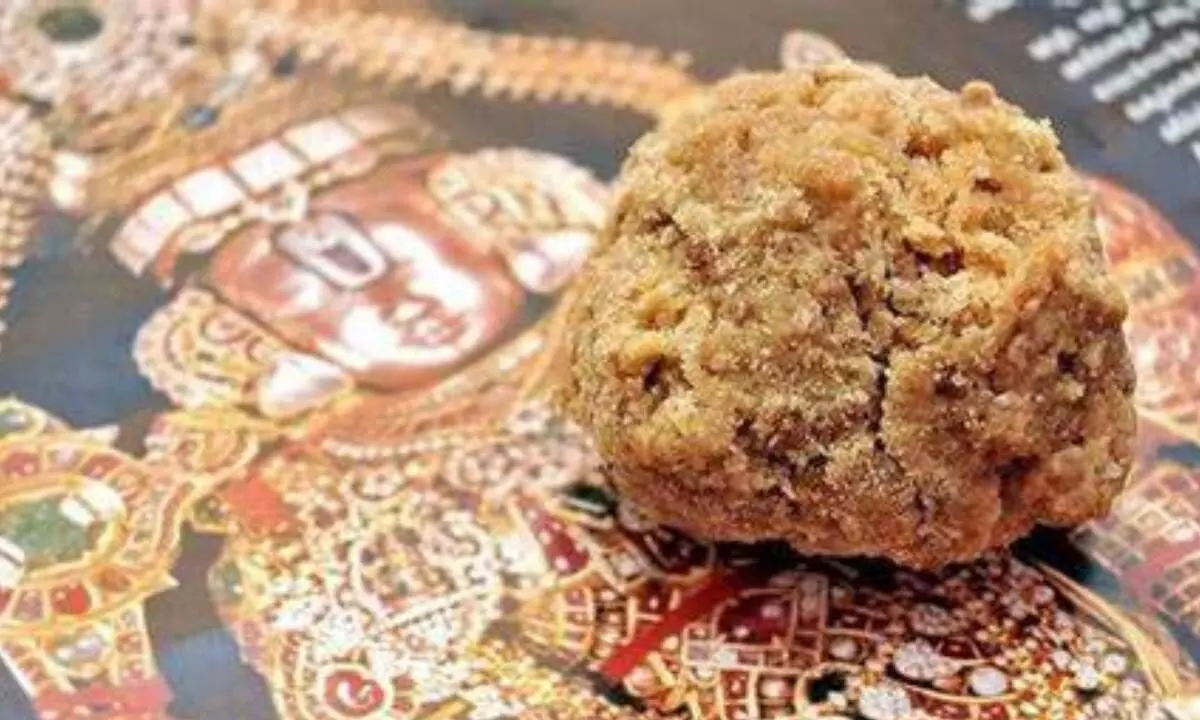 The Sri Vari Laddu, also known as Tirupati Laddu, holds legendary status as a signature prasadam served at the Tirumala Venkateswara Temple in Tirupati, Andhra Pradesh. With a history of over 300 years, this delectable sweet has been cherished by millions of devotees.
This sacred offering was first introduced on August 2, 1715, making it now in its 308th year. Made from high-quality ingredients such as flour, sugar, ghee, oil, cardamom, and dry fruits, the Tirupati Laddu is an essential part of every visit to the temple and is the most sought-after prasad after prayers to Lord Venkateswara.

The Laddu is more popular among pilgrims than other forms of prasad offered by the temple. It normally costs Rs. 25 for a 300-gram Laddu, but the TTD offers it at a heavily subsidized price, providing two Laddus to each pilgrim at just Rs. 10 apiece on certain occasions.

To manage the demand for Laddus, the temple issues tokens to pilgrims after receiving the payment. In exceptional circumstances, the dessert is also prepared in Delhi and some state capitals. The sale of prasad, especially the Laddu, is the temple's primary source of revenue.

During the Brahmotsavam festival, the Laddu is in high demand, and the authorities sell prasad 24 hours a day. In 2015, during the first seven days of Brahmotsavam, a record-breaking 1.8 million Laddus were sold.

The temple kitchen employs around 620 people, including 270 cooks, to handle the Laddu and other prasad-making operations. In 2014, the TTD modernized the kitchen by installing two escalator belts for laddus and boondi boxes, which can transport up to 800,000 Laddus each day, ensuring that pilgrims have access to this divine offering at all times.