Begin typing your search...
CAG finds gaps in Ayushman execution
Observes that 4,761 registrations were made against 7 Aadhaar numbers in Tamil Nadu; Further, delay in processing of rejection cases, which went up to 404 days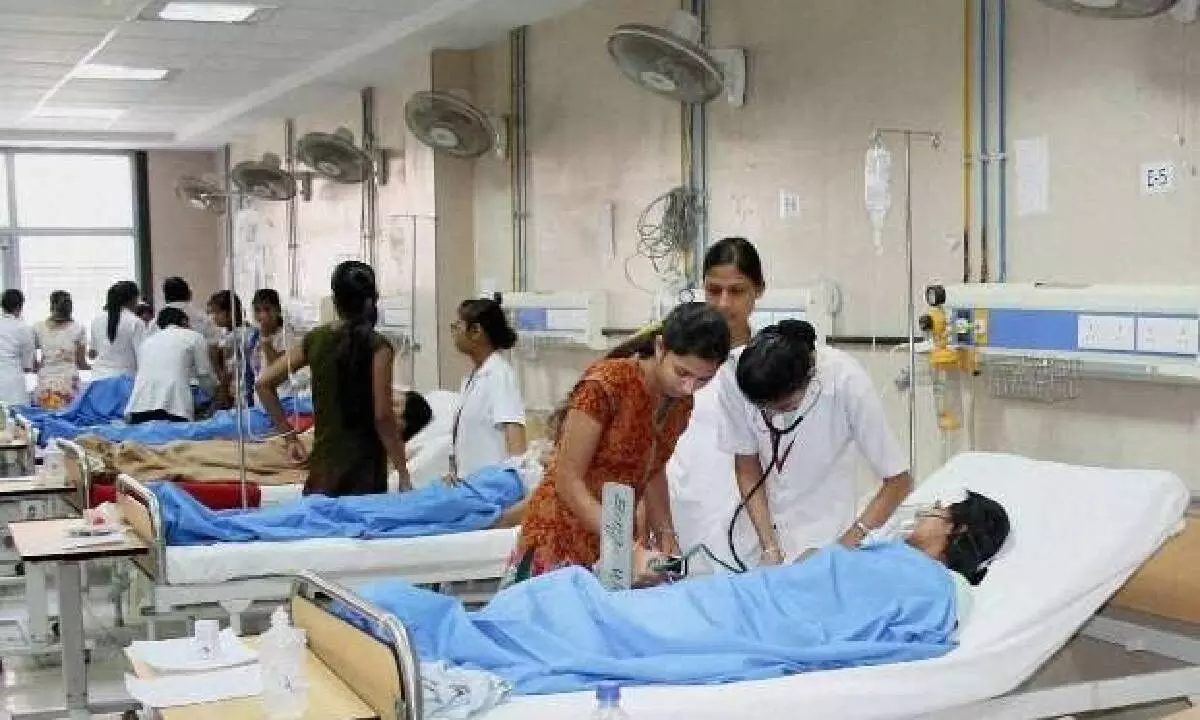 New Delhi The Comptroller & Auditor General (CAG) has found a large number of inadequacies in the execution of Ayushman Bharat–Pradhan Mantri Jan Arogya Yojana (AB-PMJAY). It went on to say that "the implementation of the scheme needs improvement."

Launched on September 23, 2018, the scheme aims to provide health cover of Rs5 lakh per family per year for secondary and tertiary care hospitalization to over 10.741 crore families from the poor and vulnerable sections of the population.
While calling the scheme 'ambitious and well-intentioned programme,' the CAG highlighted a number of lacunae. "In the absence of adequate validation controls, errors were noticed in beneficiary database, i.e., invalid names, unrealistic date of birth, duplicate PMJAY IDs, unrealistic size of family members in a household, etc."
The CAG report pointed out that in 36 cases, two registrations were made against 18 Aadhaar numbers and in Tamil Nadu, 4,761 registrations were made against seven Aadhaar numbers. The expenditure on these ineligible beneficiaries was Rs22.44 crore in Tamil Nadu. In nine states and Union Territories, there were delays in processing of rejection cases, which went up to 404 days.
In several States and UTs, there was a shortage of infrastructure, equipment, doctors, etc. The available equipment was found non-functional. Some of the empanelled health care providers (EHCPs) neither fulfilled minimum criteria of support system and infrastructure nor conformed to the quality standards and criteria prescribed under the guidelines. As of November 2022, about 3.57 crore claims amounting to Rs42,433.57 crore were settled. Out of these, claims amounting to Rs22,619.86 crore or 53.3 per cent pertained to the six brownfield states, viz. Andhra Pradesh, Arunachal Pradesh, Rajasthan, Karnataka, Maharashtra, and Tamil Nadu, the report said.
"These states use their own IT Platform to process the claims and subsequently feed into Transaction Management System of PMJAY through an Application Programming Interface (API). With no segregation of PMJAY beneficiaries in such cases, there is a possibility of overlap of PMJAY with state specific schemes," the report said.
The report has mentioned a long list of the problems related to implementation, including fraudulence. In four states, excess payments amounting to Rs57.53 crore were made to the EHCPs. In Andhra Pradesh and Punjab, private hospitals were performing procedures reserved for public hospitals. In Gujarat and Uttarakhand, payments were made in cases of death, without obtaining a death summary by SHA and without receiving the mortality audit reports.
The list is very long and exhaustive.