Begin typing your search...
BJP may go for LS polls in Dec: Mamata
Says the saffron party has booked all choppers for campaigning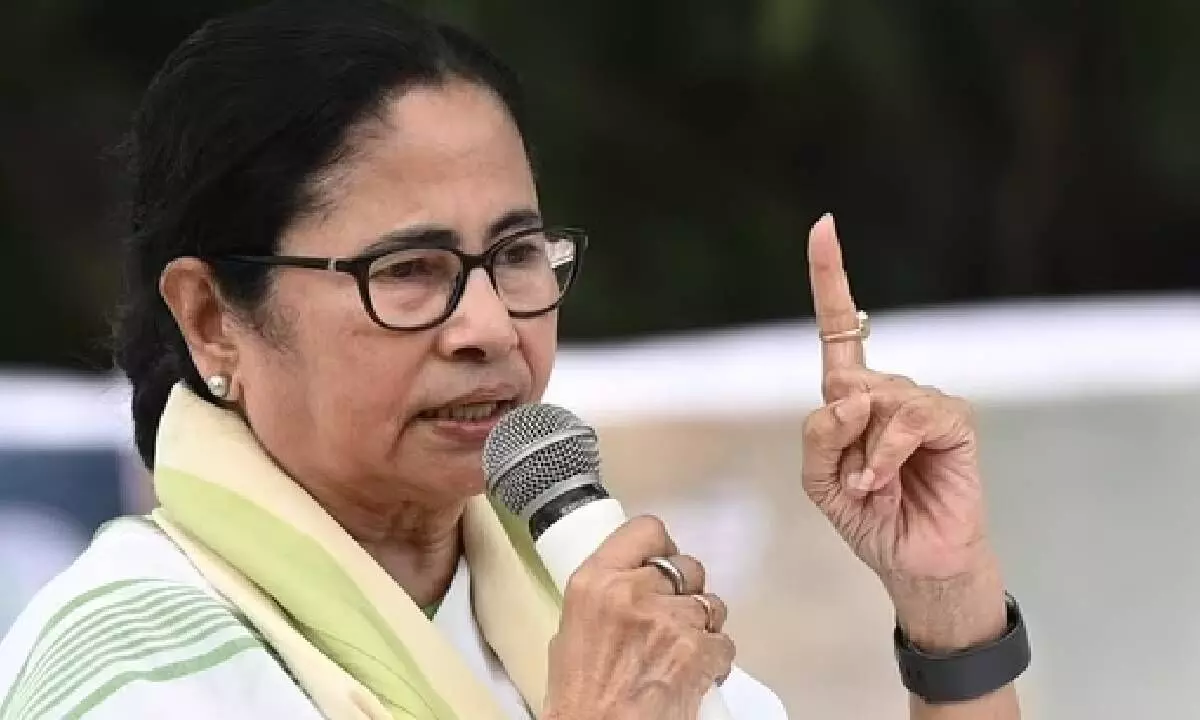 Kolkata West Bengal Chief Minister Mamata Banerjee on Monday said that the BJP might conduct the Lok Sabha polls in December itself, claiming that all choppers have been booked by the saffron party for campaigning.
Banerjee, who was speaking at a TMC youth wing rally, cautioned that a third term for the BJP would ensure the nation faces an "autocratic" rule. The chief minister also blamed some people engaged in "unlawful activities" for the illegal firecracker factory blasts that have occurred in the state.
She alleged that this was being done "with support from a few police personnel". "If BJP returns to power for the third consecutive term, the nation would face an autocratic rule. I am apprehensive that they (BJP) could hold the Lok Sabha elections in December 2023 itself... "The saffron party has already turned our country into a nation in the throes of animosity among communities. If they return to power, it will make our country a nation of hatred," she said.
The BJP has "already booked all choppers" to campaign in the Lok Sabha polls, so that no other political party can use those for canvassing, Banerjee claimed. Speaking about the blast at an illegal firecracker factory in West Bengal's North 24 Parganas district on Sunday morning in which nine people were killed, the CM said: "Some people are engaged in illegal activities, and a few police personnel are supporting this. "The majority of policemen are doing their duty with utmost sincerity, but some are helping such people. They must remember that just like the anti-ragging cell, we also have an anti-corruption cell in Bengal."
The TMC supremo urged those involved in the firecracker industry to start manufacturing green firecrackers. "What is the problem in producing green firecrackers? Maybe the profit is a bit less, but it is much safer and environment-friendly," she said.