Begin typing your search...
APL Season 2 auctions to be held in Vizag today
The tournament will begin on August 16 with the finals scheduled for August 27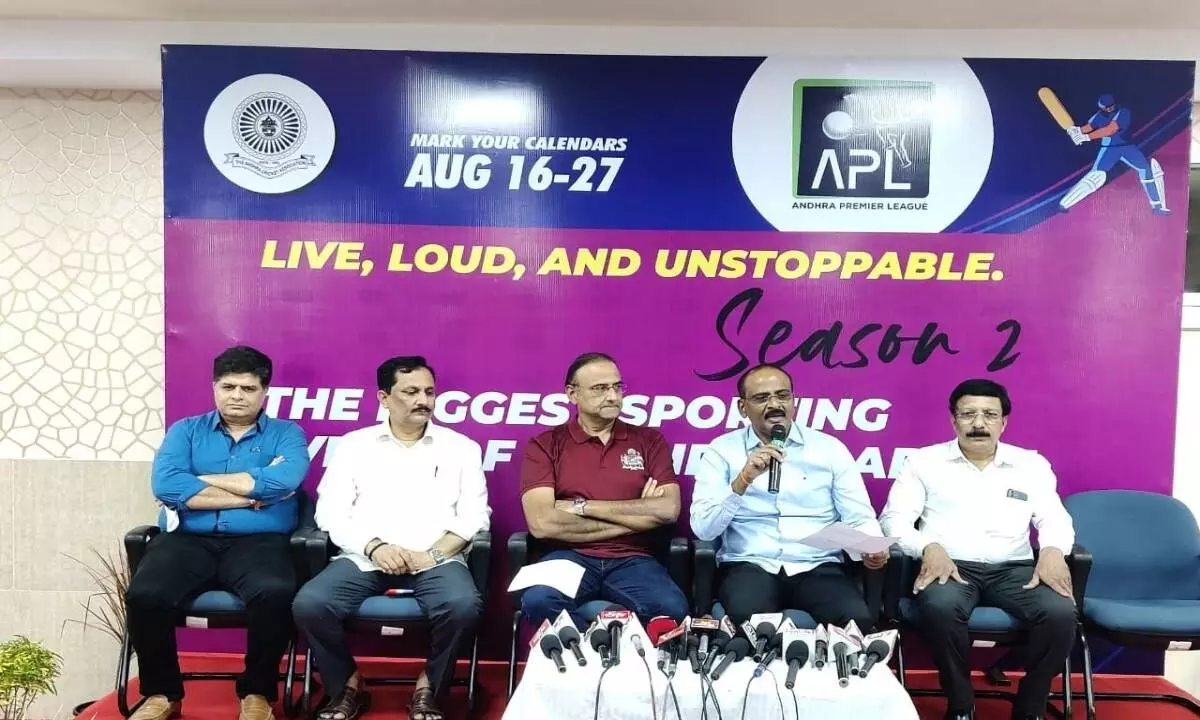 Visakhapatnam Andhra Cricket Association (ACA) has announced Andhra Premier League (APL) Season 2, which is all set to kick off with the auction taking place from Tuesday here.

The tournament will begin on August 16 with the finals scheduled for August 27. APL Season 2 promises to be a cricketing extravaganza, featuring exciting matches and showcasing the talent of young and aspiring cricketers from the region.
APL Season 2 boasts the participation of six dynamic teams each representing a unique spirit and cricketing prowess. The teams competing are Coastal Riders, Bezawada Tigers, Vizag Warriors, Rayalaseema Kings, Marlin Godavari Titans and KVR Uttarandhra Lions.
The auction, to be conducted by esteemed official auctioneer Charu Sharma will determine the composition of the six teams participating in APL Season 2. The event will be conducted in the presence of the ACA office-bearers including secretary Gopinath Reddy, treasurer AV Chalam, CEO Venkata Siva Reddy and other esteemed members of the APL Governing Council.
The entire tournament from August 16 to 27 will be telecast live on Star Sports First reaching cricket fans across India. Matches are scheduled to start at 12 to 5 pm daily allowing fans to witness thrilling encounters during both afternoon and evening hours.
Charu Sharma, who returns as the auctioneer for APL Season 2, on Monday expressed his excitement for the tournament especially after the grand success of Season 1. He said he is eagerly looking forward to contributing to the growth of young talents in the region through the platform provided by APL.
Speaking at a press meet, secretary Gopinath Reddy highlighted the association's commitment to cricket development under the visionary leadership of ACA president Sarath Chandra Reddy. He emphasised that APL Season 2 is set to surpass the success of the inaugural season with the tournament now reaching cricket enthusiasts all over India.