Begin typing your search...
AP govt rushes to set up CMO in Vizag ahead of elections
A minister reportedly confirmed that the Rushikonda constructions are related to admin blocks required for capital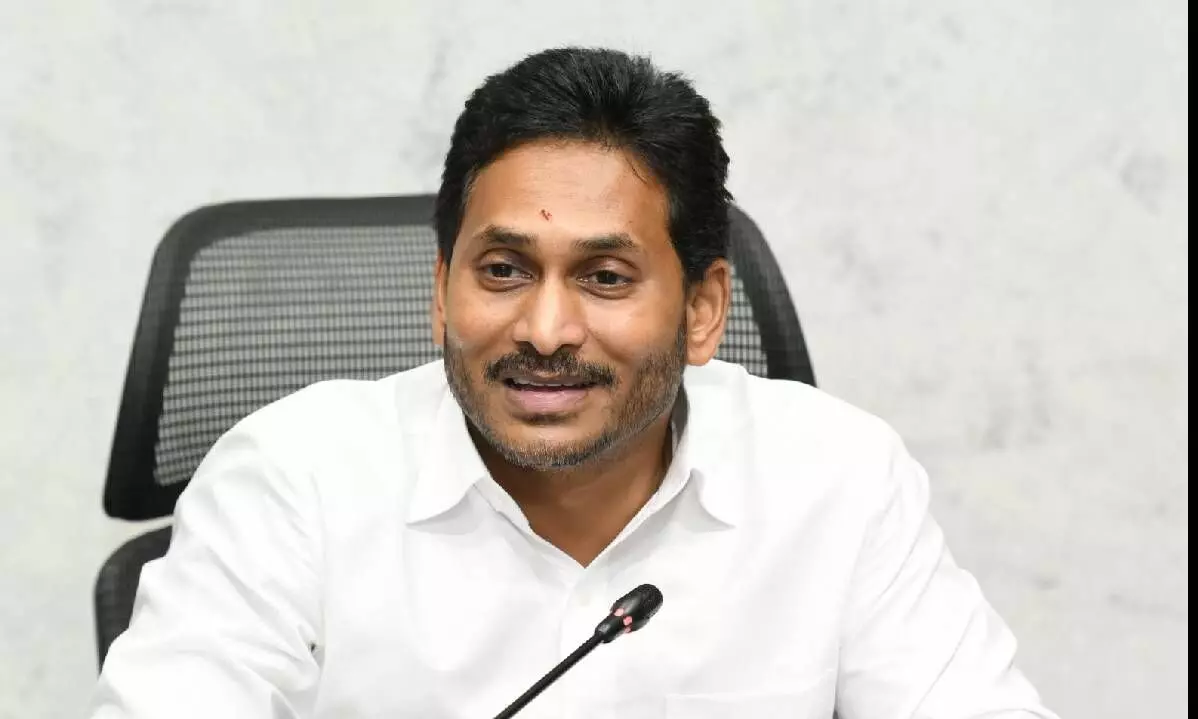 Visakhapatnam: The top echelons of power in Andhra Pradesh are hard-pressed for time to set up the Chief Minister's camp office in Visakhapatnam following the decision to make the City of Destiny as the executive capital.
Though the legal challenges with regard to three capitals are yet to be resolved, Chief Minister YS Jagan Mohan Reddy, on more than three occasion, has announced that he will shift his house to Visakhapatnam 'very shortly.' Notably, he has not specified any timeline and neither has he mentioned that once he shifts, the city will become the executive capital. "Wherever CM stays, that will automatically become the administrative capital," a senior bureaucrat told Bizz Buzz seeking anonymity.

With the elections slated to be held in seven to eight months, he seems to be under pressure to at least shift to Visakhapatnam and open his camp office as a face-saving step. Before the general elections, trifurcation of capital issue appears to be a Herculean task as it is now pending before the apex court.

Several Ministers including B Mutyala Raju, Botsa Satyanarayana, Gudivada Amarnath and V Rajini have announced on a number of occasions that the CM will be shifting to the city 'very shortly.'

YSRCP North Andhra in-charge and former TTD Chairman YV Subba Reddy recently said at a function here that the Chief Minister is ready to shift to the city in a month or two once the legal hurdles are cleared.

The YSRCP leaders including Visakhapatnam city president Kola Guruvulu said that there will be very big news for Vizagites during Dasara festival.

In fact, the capital talk has gained currency after several security officials and Subba Reddy visited the construction activity which is being carried out at brisk pace at the beachfront area of Rushikonda last month. A Minister also reported to have confirmed that the Rushikonda constructions are related to administrative blocks required for the capital.

Four blocks at Rushikonda in advance stage of construction are named as Vangi, Gajapati, Kalinga and Vizianagaram. The government had sanctioned Rs 200 crore for rebuilding a tourist resort at Rushikonda.

However, an environmentalists' committee constituted by AP High Court in response to a PIL filed by corporator Peethala Murthy Yadav said constructions were going on deviating the permitted area. Yadav later said instead of 9.88 acres, for which permission was obtained from the Ministry of Environment, Forests and Climate Change, construction activity is going on in an area of 17.96 acres. He said the area of construction falls under Coastal Regulation Zone (CRZ)-II restricted area.

Social activist and former IAS officer EAS Sarma and several green activists have expressed apprehensions over unauthorised constructions at Rushikonda, a popular beach location in Andhra Pradesh.

During his Varaha Vijaya Yatra, Jana Sena founder and actor Pawan Kalyan alleged that natural resources are being plundered to satisfy the desire of the Chief Minister to govern from a popular beachfront location. The photographs captured by drone camera on the constructions were later made viral on social media by the Jana Sainiks. Incidentally, all the Opposition parties including BJP, TDP, Congress and Left parties have been opposing the development of executive capital in Visakhapatnam.