Begin typing your search...
4K women performed Haj without 'mahram', says PM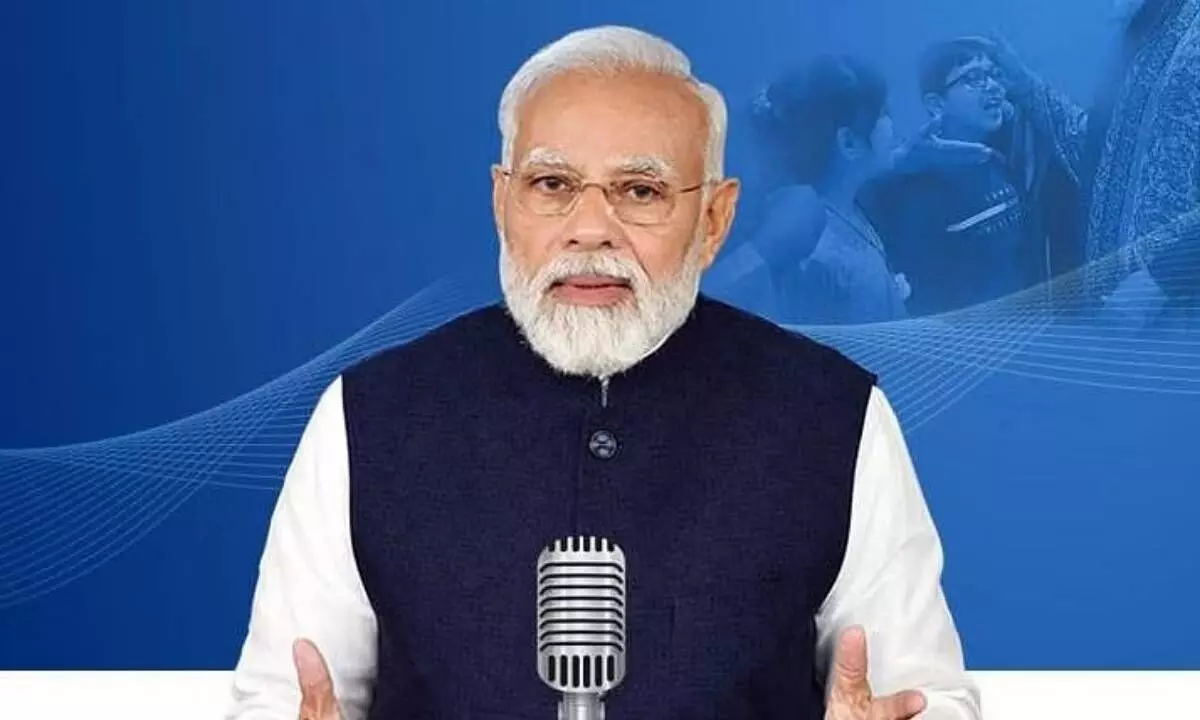 New Delhi With the Assembly elections due in four states in a few months from now, Prime Minister Narendra Modi, in an attempt to reach out to the Muslim population, informed on Sunday, how 4,000 women from the community recently undertook the Haj pilgrimage without their male companions or 'mahram'.
PM Modi further informed that changes that have been made in the Haj policy in the last few years are being highly appreciated.
In his monthly radio broadcast 'Mann Ki Baat', Modi said, "I have received a large number of letters this time... These letters have been written by those Muslim women who have recently come from Haj pilgrimage. This journey of theirs is very special in many ways. These are the women, who have performed Haj without any male companion or mahram, and the number is not fifty or hundred, but more than four thousand - this is a huge transformation."
Earlier, he said, Muslim women were not allowed to perform Haj without Mehram. Assembly elections are due in Rajasthan, Madhya Pradesh, Chhattisgarh and Telangana in December 2023. Telangana has a substantial Muslim population.
"Through Mann Ki Baat, I also express my heartfelt gratitude to the Government of Saudi Arabia. Women coordinators were specially appointed for women going on Haj without Mehram," the prime minister said.
"Our Muslim mothers and sisters have written a lot to me about this. Now, more and more people are getting the chance to go for Haj," he said. With Independence Day round the corner, PM Modi said that another campaign is going to be launched, called 'Meri Mati Mera Desh'.
This campaign will be launched to honour the martyred braveheart men and women, he said.
"In the memory of these luminaries, special inscriptions will also be installed in lakhs of village panchayats of the country. Under this campaign, an 'Amrit Kalash Yatra' will also be organised across the country. This 'Amrit Kalash Yatra' carrying soil in 7,500 urns from every corner of the country will reach Delhi. This journey will also carry with it saplings from different parts of the country. A garden will be built near the National War Memorial by fusing the soil and saplings that would arrive in 7,500 urns," Modi informed.