Begin typing your search...
1.25 cr jobs created in 9 yrs: Bhupender Yadav
The EPFO data showed that the total number of registered subscribers was 15.84 cr in 2014-15, which increased to 27.73 cr in 2021-22, he said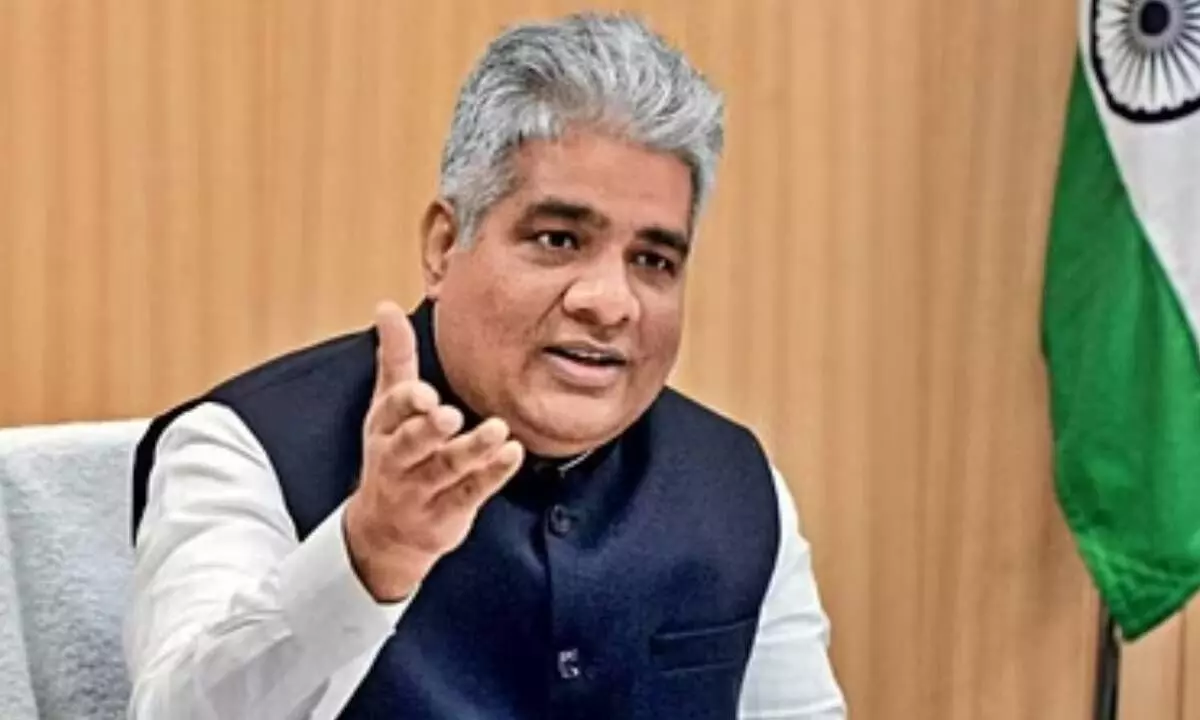 New Delhi: Union Labour and Employment Minister Bhupender Yadav on Thursday said the country has seen massive increase in employment opportunities in the last nine years and about 1.25 crore new jobs have been created since 2014.
Referring to a number of institution-based labour surveys done by the ministry, Yadav said that there has been a massive increase in employment during the period from 2014 to 2022. The minister was addressing a press conference on the performance of the labour ministry during the last nine years. About 1.25 crore jobs were generated in the country during the period, he said.
The minister referred to the data of the Employees Provident Fund Organisation (EPFO) to substantiate his statement. "If you see the EPFO data, the number of pensioners (under the Employees' Pension Scheme 1995) has increased from 51 lakh in 2014-15 to 72 lakh in 2021-22. If you see that around 22 lakh people retired but the registrations under the social security scheme run by the EPFO have increased," he explained.
The EPFO data showed that the total number of registered subscribers was 15.84 crore in 2014-15, which increased to 27.73 crore in 2021-22, he said. He also referred to the latest payroll data of the EPFO released earlier this week, which showed that 17.20 lakh net new additions of members in April this year. The new members' enrolment with EPFO was 1.38 crore in 2022-23, higher than 1.22 crore in 2021-22, and 77.08 lakh in 2020-21. About 78.58 lakh members were added in 2019-20 (pre-Covid) and 61.12 lakh in 2018-19, according to the data.
"Under the leadership of Prime Minister Narendra Modi we focussed on three subjects 'Sewa, Sushasan, Kalyaan' ( Service, Good-Governance, Welfare). When we talk about Sewa (Service) and 'Sabka Saatha Sabka Vikas' (together all and welfare for all) then you may recall that we took care of both organised and unorganised workers in the country," he said.
He noted that the organised workers are just 10 per cent of total workforce and 90 per cent fall in the informal sector.