Begin typing your search...
Re tanks 21 paise on strong greenback
Foreign fund outflows further weigh down; Home currency lost 37 paise in 4 days to 76.51/USD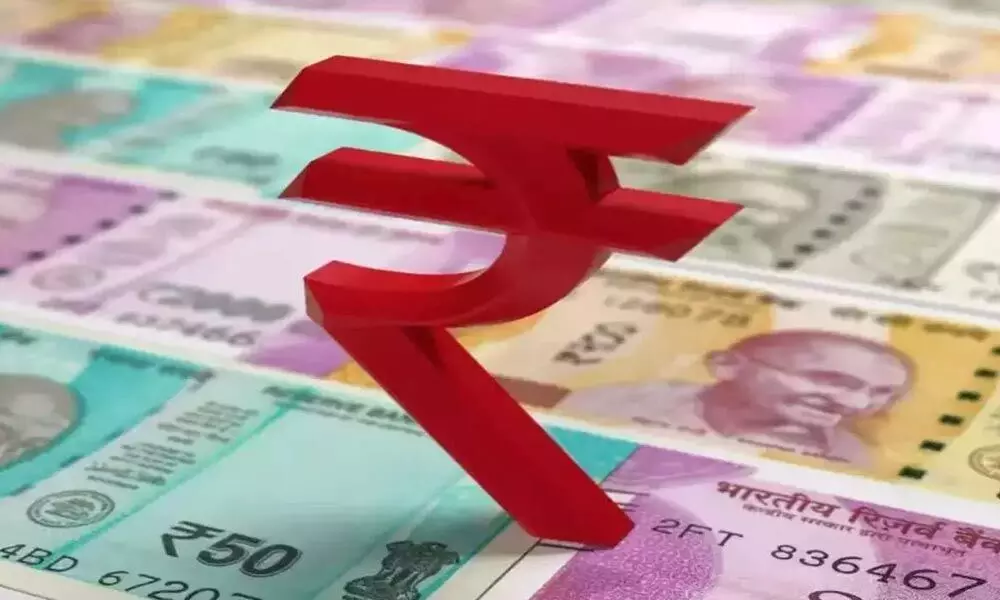 Mumbai: The rupee fell 21 paise to close at 76.50 against the US dollar on Tuesday, tracking a strong American currency in the overseas market and significant foreign fund outflows.
At the interbank foreign exchange market, the rupee opened at 76.34 against the American currency and settled at 76.51, down 22 paise from the previous close.
During the session, the rupee witnessed an intra-day high of 76.25 and a low of 76.53 against the American currency. On Monday, the rupee had ended 10 paise lower at 76.29 against the US dollar. According to Dilip Parmar, Research Analyst, HDFC Securities, the rupee depreciated following foreign fund outflows from domestic equities.