Begin typing your search...
Wheat flour price sees steep rise
Export demand, yield loss fears due to heatwave buoy wheat flour, bread prices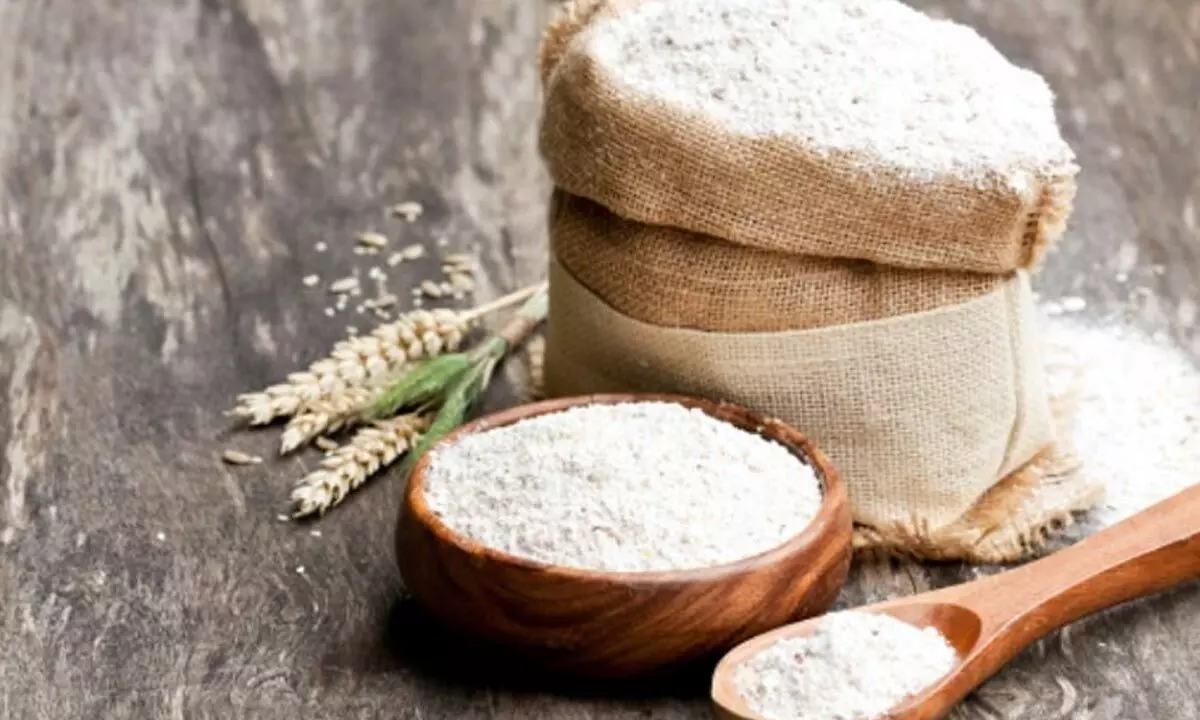 New Delhi: The monthly average retail price of wheat flour (atta) has risen nearly in the past one year period to Rs 32.3 per kg. The current prices are the highest since January 2010.
At the same time last year, its average price was at Rs 29.1, as per the data maintained by the Price Monitoring Division (PMD) in the Department of Consumer Affairs.
Atta prices have been rising as both production and stocks of wheat have fallen in India. Demand from overseas markets have risen Ukraine and Russia, currently involved in a raging war, are some of the major producers of the commodity.
Riding on a possible supply disruption of wheat as the tensions between the two countries simmered, export demand for the foodgrain got a fresh push. The current wheat price in India, at around Rs 2,400 per 100 kg, is well above the Centre's assured Minimum Support Price, which in itself is a rare phenomenon.
The Minimum Support Price for wheat for the 2022-23 marketing season was fixed at Rs 2,015 per 100 kg. It is important to note that prices of wheat remain on the lower side during this time of the year as freshly harvested rabi crops make their way into the physical markets or mandis.
Reports also suggest that early onset of summer followed by severe heatwaves in key wheat growing regions is likely to reduce crop yields. Excessive heat typically shrivels grains in the maturity stage. Among the four metros, the average wheat flour retail price was the highest in Mumbai at Rs 49 per kg, followed by Chennai at Rs 34, Kolkata Rs 29, and Delhi Rs 27.
Rising fuel prices too have a bearing on the increasing wheat flour rates. Along with wheat flour, the prices of bakery bread too have reportedly registered a sharp increase in recent months. Wheat flour is widely used in the preparation of bread.