Begin typing your search...
Wall St rally further propels global indices up
Investors upbeat on cooling inflation as it'll result in interest rate pauses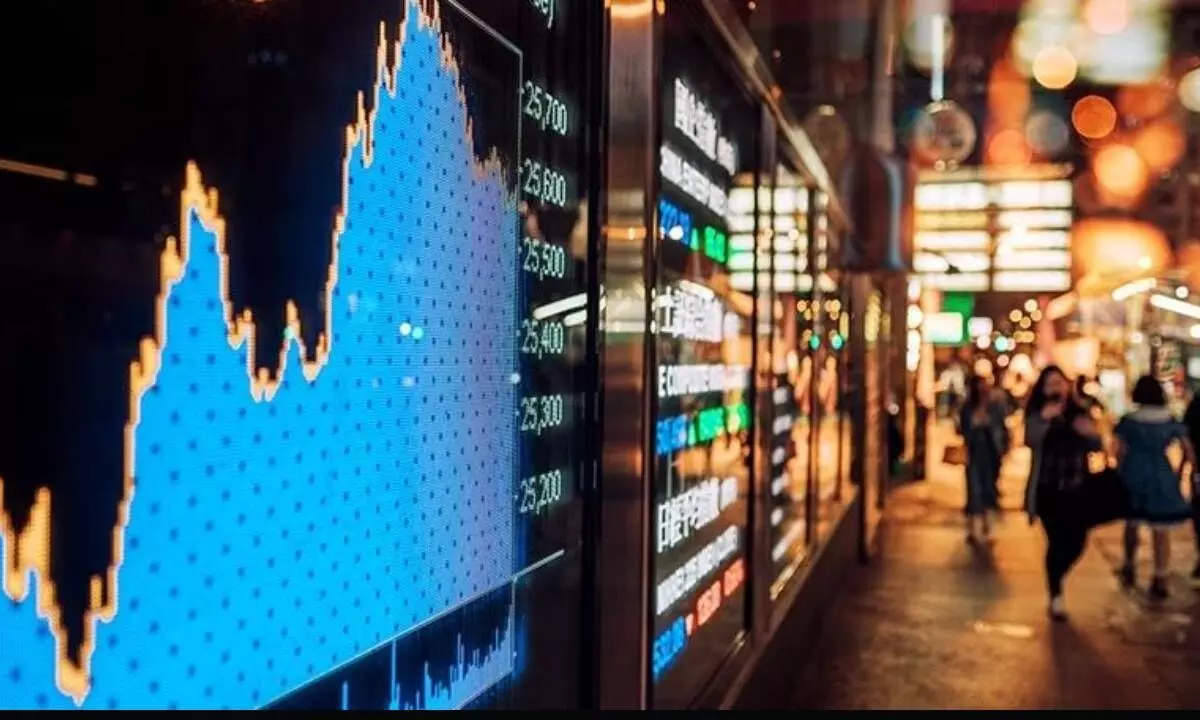 Tokyo Global shares are mostly higher, buoyed by another rally on Wall Street fuelled by hopes that cooling inflation will help stave off more interest rate hikes.
France's CAC 40 gained 0.3 per cent in early trading to 7,394.68. Germany's DAX fell 0.1 per cent to 16,121.61. Britain's FTSE 100 edged 0.2 per cent higher to 7,453.21. The futures for the Dow Jones Industrial Average and S&P 500 fell less than 0.1 per cent. China will release an update on economic growth in the April-June quarter on Monday. Analysts are forecasting that growth accelerated to more than 7 per cent from a year earlier, up from 4.5 per cent in the previous quarter, but largely due to sluggish business activity while the country was enduring its worst waves of Covid-19 outbreaks. In Asian trading, Japan's benchmark Nikkei 225 lost earlier gains, finishing down 0.1 per cent at 32,391.26. Australia's S&P/ASX 200 rose 0.8 per cent to 7,303.10. South Korea's Kospi jumped 1.4 per cent to 2,628.30.
Hong Kong's Hang Seng edged up 0.3 per cent to 19,413.78, while the Shanghai Composite was virtually unchanged, up less than 0.1 per cent, at 3,237.70. Recent data have raised hopes that inflation in the US is cooling enough to get the Federal Reserve to curtail its blistering run of interest rate hikes. Inflation at the wholesale level slowed more than expected in June, and prices paid by producers were just 0.1 per cent higher than a year earlier. High inflation has been the main reason investors have been fearing a possible recession, because of how high the Federal Reserve has cranked interest rates to get prices under control.
High rates undercut inflation by bluntly slowing the entire economy and hurting prices for investments. They can also cause unanticipated parts of the economy to break. Traders remain nearly convinced the Fed will raise the federal funds rate at its next meeting in two weeks to its highest level since 2001. But this week's inflation data has also pushed traders to build bets for that to be the final rate increase of this cycle. In energy trading, benchmark US crude lost 2 cents to $76.87 a barrel in electronic trading on the New York Mercantile Exchange. It picked up $1.14 on Thursday to $76.89 a barrel. Brent crude, the international standard, fell 2 cents to $81.34 a barrel. In currency trading, the US dollar edged up to 138.26 Japanese yen from 138.05 yen. The euro cost $1.1232, up from $1.1228. (AP)