Begin typing your search...
UPI-led e-com mkt to reach $150 billion
Cash use declining drastically; Cash is expected to decline by 34% in transaction value and digital wallets are expected to rise in transaction value by 88% by 2026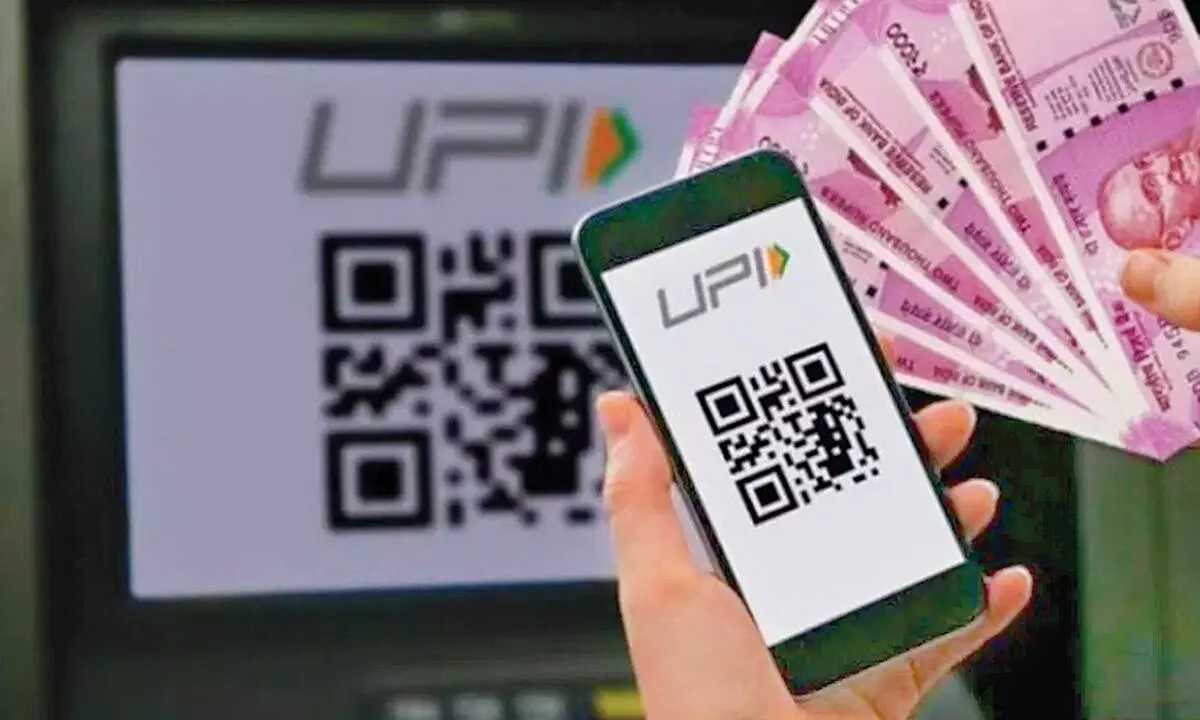 Financial Inclusion
- UPI-based e-commerce mkt was $83 bn in 2022
- Transaction volume grew 74.1% in Jan 2023
- Digital wallets grew from 5% in 2019 to 35% of POS value in 2022
New Delhi: As unified payments interface-based transactions continue to break all records, India's e-commerce market is projected to grow from $83 billion in 2022 to $150 billion in 2026, as cash transactions decline further, a report showed on Thursday.
The unified payments interface (UPI) recorded the biggest year-on-year growth of 74.1 per cent in transaction volume as of January 2023 and digital wallets grew from five per cent in 2019 to 35 per cent of POS value in 2022 stimulated by UPI, according to the '2023 Global Payments Report' by global financial technology leader FIS.
With cash use declining from 71 per cent of POS transaction value in 2019 to just 27 per cent in 2022, India has emerged as a global leader in payments with the development of its next-generation real-time payments (RTP) infrastructure.
UPI has helped e-commerce account-to-account (A2A) payments grow to $12 billion, up 53 per cent from 2021 to 2022, the findings showed.