Sensex likely to see positive opening
If it sustains above 45,670 level, then it would resume uptrend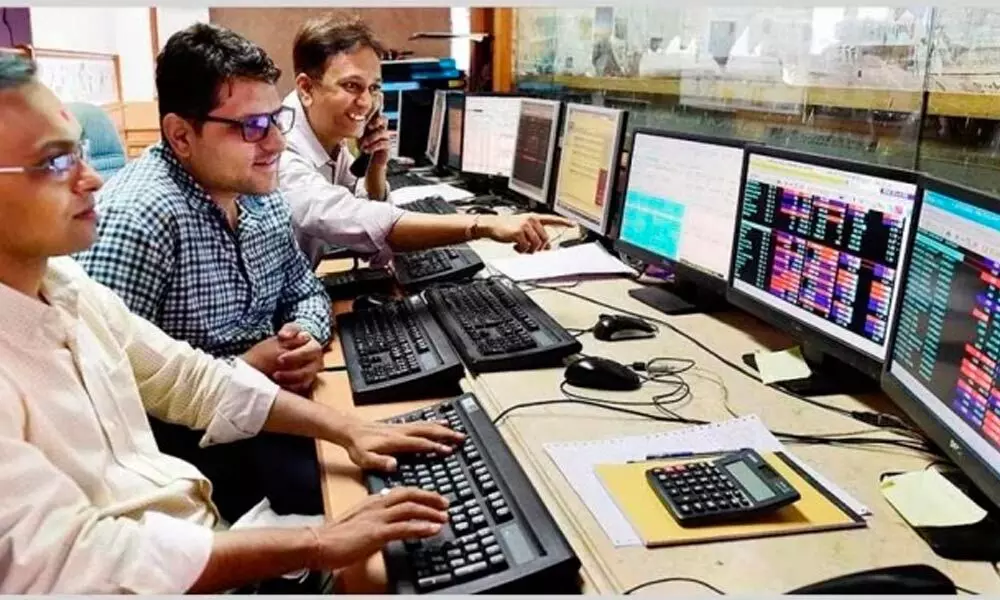 - DMART- Above 2708 with a target of 2750 and stop loss of 2670. It is trading in an upward trending channel and has reversed from its support.
- EMAMI- Above 432 with a target of 440 and stop loss of 424. It has a support of 8 and 40 DMA.
- IPCA LAB above 2250 with a target of 2300 and stop loss of 2205. It has formed a support of 21 and 55 DMA.
- LTI above 3450 with a target of 3520 and stop loss of 3390. It has a formation of cup and handle on the daily chart.
- ORIENT ELECTRIC above 234.50 with a target of 240 and stop loss of 228. It has formed a support of 21 and 55 DMA.
(Source-CapitalVia)
Mumbai: Indian benchmark equity indices lost heavily after 'fast-spreading' SARS-CoV2 strain B117 from the UK, creating panic in Europe and profit booking in Asian markets.
Considering the prevailing situation in UK, the Government of India has decided that all flights originating from UK to India shall be temporarily suspended until December 31. Australia on Monday had detected two cases of the new fast-spreading coronavirus strain identified in the United Kingdom, while Hong Kong also would suspend flights from Britain.
Sensex lost 1406 points or three per cent to close at 45,553.96. The markets corrected as inflow to India mainly from UK would get impacted in near term due to fresh and strict lockdown.
Sensex after touching magical 47,055 mark on Monday slipped into red and made an intra-day low of 44,923 mark, losing more than 2,000 points to finally close at 45,553.96 levels. "Sensex will witness positive opening on Tuesday. If Sensex sustains above 45,670 levels, then it would resume uptrend with immediate target of 45,800-850 levels," said Nilesh Karani, VP, Magnum.
Sensex would further add fuel if its sustains above 45,850 levels for target of 46250-300 levels with intermediate resistance at 46,050 levels and next 46,130-150 levels. On the flipside, Sensex would see immediate support near 45,300-40 levels, sustaining below 45,250 levels can witness selling with support near 45050-45100 levels and next level to watch for support is 44,900-mark, breaking 44900 level could see further selling in short term.