Sensex likely to consolidate at 46K
Benchmark indices witness pullback after Monday's profit booking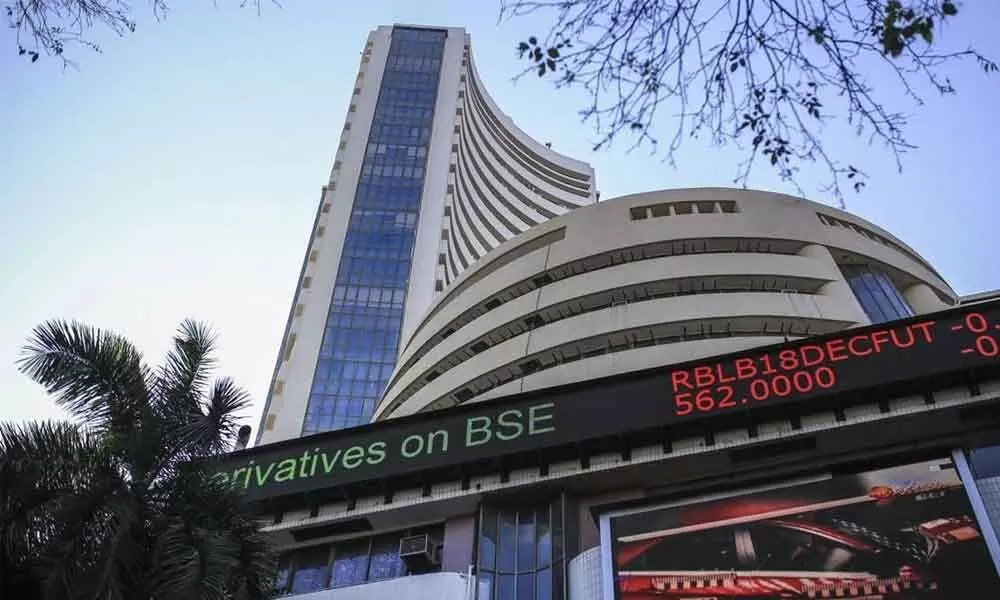 Stock Picks
l Adani Enterprises_Above 462 with a target of 480 and stop loss of 440. It has reversed from the support of 40EMA.
l Adani Gas_Above 366 with a target of 385 and stop loss of 349. It has a support of 8 and 40 DMA.
l Apollo Hospitals_Above 2435 with a target of 2535 and stop loss of 2334. It is in a rising channel and has reversed from its support.
l ASTRAL_ Above 1556 with a target of 1595 and stop loss of 1525. It has a support of the trend line.
l Berger Paint_Above 720 with a target of 740 and stop loss of 700. It has formed a support of 8EMA.
(Source-CapitalVia)
Mumbai: Indian benchmark equity indices witnessed pullback after Monday's profit booking in markets. The rally was mainly driven amid buying in IT and pharma sector. However, banking and financial witnessed some profit booking. Considering the prevailing situation in UK, investors worried about renewed fears of a highly infectious new strain of Covid-19 that shut down much of Britain could lead to a slower global economic recovery. Sensex gained 452.73 points or 0.99 per cent to close at 46,006.69.
"However, more likely Sensex to consolidate near 46K mark. For Sensex to regain uptrend should sustain above 46,050 levels for northward target of 46350-400 mark with resistance at 46,120-50 levels and next 46,240-70 levels," says Nilesh Karani, VP, Magnum.
On the flipside, Sensex would see immediate support near 45,870-900 levels, sustaining below 45,850 levels can witness selling with support near 45650-45700 levels and next level to watch for support is 45,500-540 mark.