Sensex jumps 446 points to settle at 44,523 & Nifty 50 ended at a record high at 13,055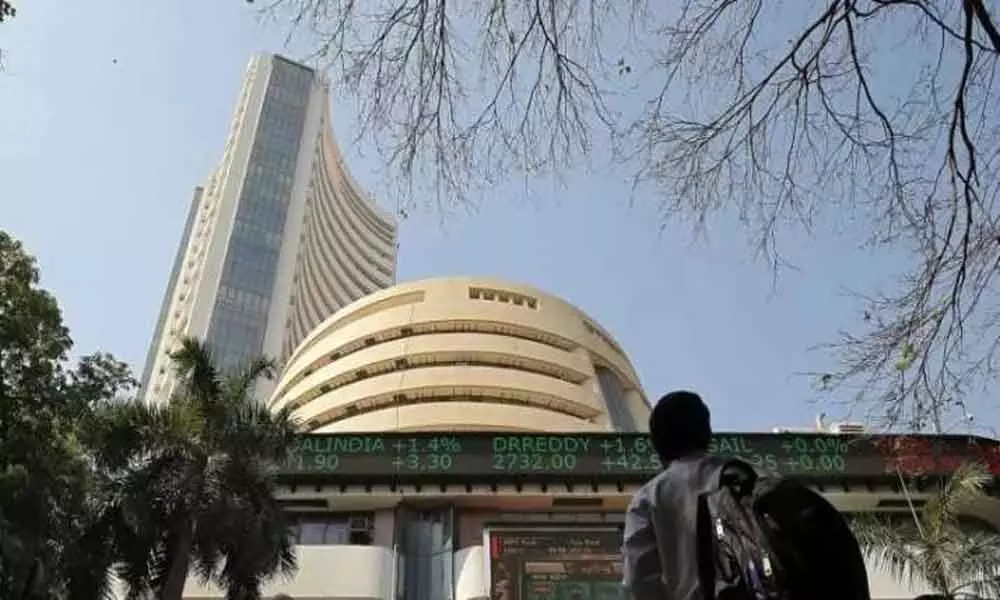 Key domestic indices on Tuesday, November 24, 2020, zoomed one per cent to hit lifetime highs. Amid gains in global markets, the S&P BSE 30-share index, Sensex achieved 44,500 mark. The NSE Nifty-50 index also ended at a record high as it climbed above 13,000 level.
Sensex jumped 445.87 points or 1.01 per cent to settle at 44,523.02. The NSE Nifty 50 index also surged 128.70 points or one per cent to settle at 13,055.15. Nifty Bank gained 713.05 points or 2.46 per cent to 29,737.25.
The broader market at BSE underperformed the Sensex as the BSE Mid-Cap index added 0.58 per cent while the BSE Small-Cap index appreciated 0.89 per cent.
Buyers outpaced sellers. On the BSE, 1,642 shares rose and 1,173 shares fell. In the Nifty 50 index, 38 stocks advanced while 12 stocks declined. The top gainers on Nifty 50 block were Adani Ports (up 4.46 per cent), Axis Bank (up 3.93 per cent), HDFC Bank (up 3.54 per cent), Eicher Motors (up 3.52 per cent) and Hindalco (up 3.44 per cent). The major losers include Titan (down 1.45 points), HDFC (down 1.37 per cent), BPCL (down 1.17 per cent), Nestle India (down 0.85 per cent) and GAIL (down 0.79 per cent).
COVID-19 update
Total COVID-19 confirmed cases worldwide were at 59,128,645 with 13,95,658 deaths. India reported 4,38,667 active cases of COVID-19 infection and 134,218 deaths while 86,04,955 patients have been discharged.
Power Transition in the US
The Trump administration has begun the transition process to President-elect Joe Biden, making federal resources available for his transition into office. Mr Biden is expected to nominate former Federal Reserve Chair Janet Yellen as US Treasury secretary, breaking a 231-year gender barrier and putting a seasoned economist and labour market expert in charge of leading the country out of the steepest downturn since the Great Depression.
In economic data, IHS Markit said their US manufacturing and services purchasing managers' indexes hit multiyear highs. The flash US services index rose to 57.7, its highest level in more than five years.
National Lockdown Relaxation in the United Kingdom
UK Prime Minister Boris Johnson announced on Monday that the national lockdown would end on December 2, 2020, in the country with certain conditions in place.