Sensex could move in the range of 48,100 to 47,600
Top 5 Gainers ULTRACEMCO (+4.11%), BAJFINANCE (+2.63%), MARUTI (+2.11%), M&M (+1.93%) and TECHM (+1.78%)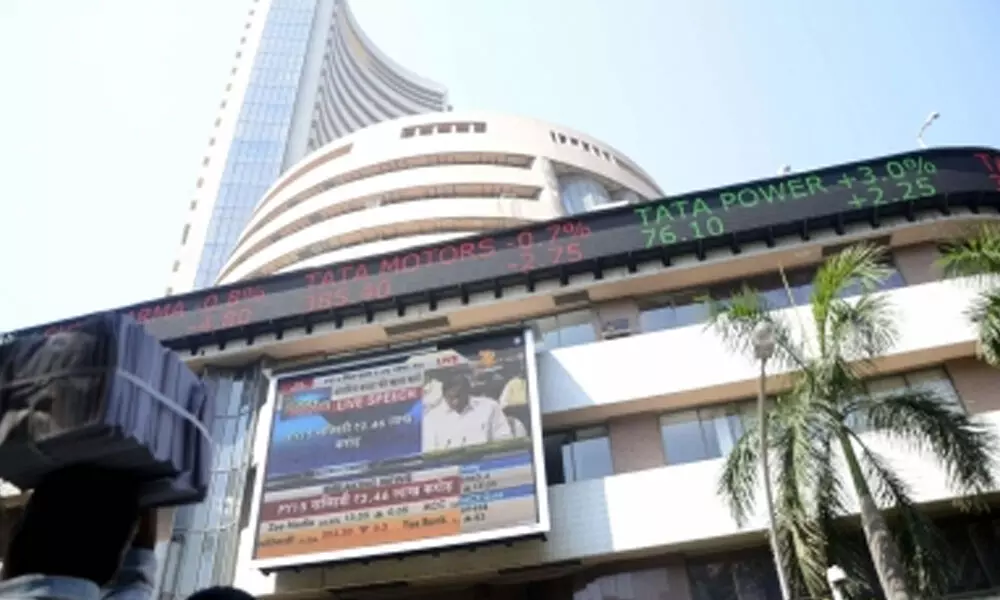 Top 5 Gainers ULTRACEMCO (+4.11%), BAJFINANCE (+2.63%), MARUTI (+2.11%), M&M (+1.93%) and TECHM (+1.78%)
- SKFINDIA_Above 1740 with a target of 1770 and Stop loss of 1710. It has formed a cup and handle formation.A
- ATULLTD_Above 6530 with a target of 6400 and Stop loss of 6470. It has a support of 21 and 40 DMA.
- ICICIGI_Above 1540 with a target of 1560 and Stop loss of 1520. It has formed a formation of a Flag on daily chart.
- IGL_Above 520 with a target of 550 and Stop loss of 502. It is trading in an upward trending channel.
- NAUKRI_Above 4800 with a target of 4860 and Stop loss of 4740. It has formed a support of 21 DMA and has reversed from the same.
Mumbai: BSE Sensex 30 closed at the highest point of the day at 47,746. It has formed Dragon fly doji at the top of the rally that could invite major volatility on the day of monthly and quarterly expiry. However, as the market is following sectoral rotation the Sensex could find support from financials or even from Reliance Industries.
"The Sensex could move between the range of 48,100 and 47,600. Buying is advisable if it corrects to 47,600. Keep stop loss at 47,400 for the same," said Shrikant Chouhan, EVP, equity technical research at Kotak Securities. Domestic opinion is positive, anticipating an approval in India for the use of the Oxford-AstraZeneca Covid vaccine.
The rally was led by growth sectors such as automobiles, real estate and metals, although defensives such as pharmaceuticals continued to remain under pressure. "Even though the markets are currently at most expensive amount of valuation, FPIs continue to influx funds and drive the market higher on regular basis," says Ashis Biswas, head of technical research at CapitalVia.
(Source-CapitalVia)