Begin typing your search...
Record Levels of Promoter Selling in 2023": Zerodha's Nikhil Kamath Issues a Warning to Market Investors
Nikhil Kamath of Zerodha has raised concerns about a concerning trend in promoter activity.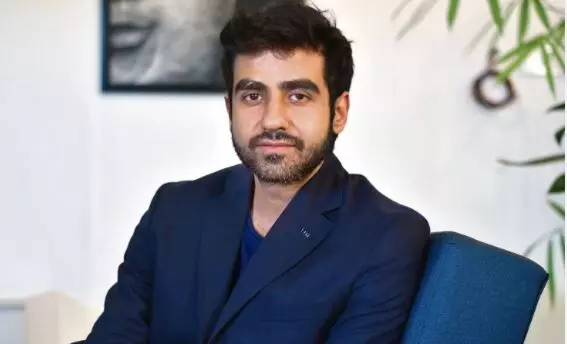 Promoters, whether in the capacity of shareholders, directors, or otherwise, are individuals who exercise control over a company's affairs. At a time when Indian stock markets are reaching unprecedented highs, Nikhil Kamath of Zerodha has raised concerns about a concerning trend in promoter activity.
On a recent occasion, Kamath highlighted a disconcerting statistic to his followers on the X platform (formerly known as Twitter). He pointed out that in 2023, promoter selling in India has surged to four times the levels observed in 2018 and is twice as high as in 2022. Kamath shared this observation along with supporting data, expressing his unease about the situation.
According to Kamath, as of August 2023, the total value of promoter selling stands at Rs 80,754 crore. This figure is four times higher than the corresponding amount in 2018, which was Rs 19,258 crore, and twice as much as in 2022 when it reached Rs 41,020 crore. These statistics were drawn from CNBC and Prime Database.
While discussing this trend, Kamath noted that some of these promoters may no longer be actively involved in running their respective companies. For instance, he mentioned examples like Gangwal in Indigo (who sold Rs 3,000 crore worth of shares), Abrdn in HDFC AMC (who divested Rs 4,000 crore), and the complex Adani sale (amounting to over Rs 15,000 crore). Kamath's assessment suggests that many of these transactions might not involve operating promoters.
Another user on the X platform added that promoters selling their equity can serve as an early warning sign, akin to a "canary in the coal mine." It underscores the importance for investors to conduct thorough due diligence and delve into a company's overall health and prospects. This cautionary note reminds investors to unravel this puzzle before making any investment decisions.
Furthermore, it's worth noting that India's blue-chip stock indexes saw a mild retreat from their record highs on Monday. The Sensex concluded an 11-session winning streak, and the Nifty 50 dropped by 0.3% to reach 20,133.3 points, while the S&P BSE Sensex declined by 0.4% to 67,596.8 points. These indices had recorded gains of nearly 2% each the previous week and had reached historic highs.