Begin typing your search...
OI bases shifting to lower bands
FIIs continued their shorts in March series as well as their net shorts in Index Futures reached over 1 lakh contracts; However, FIIs taken long positions in Put options with net exposure of over 4 lakh contracts; India VIX fell 5.97% to 14.18 level; Traders may expect stock-specific moves this week with bias may remain in favour of bears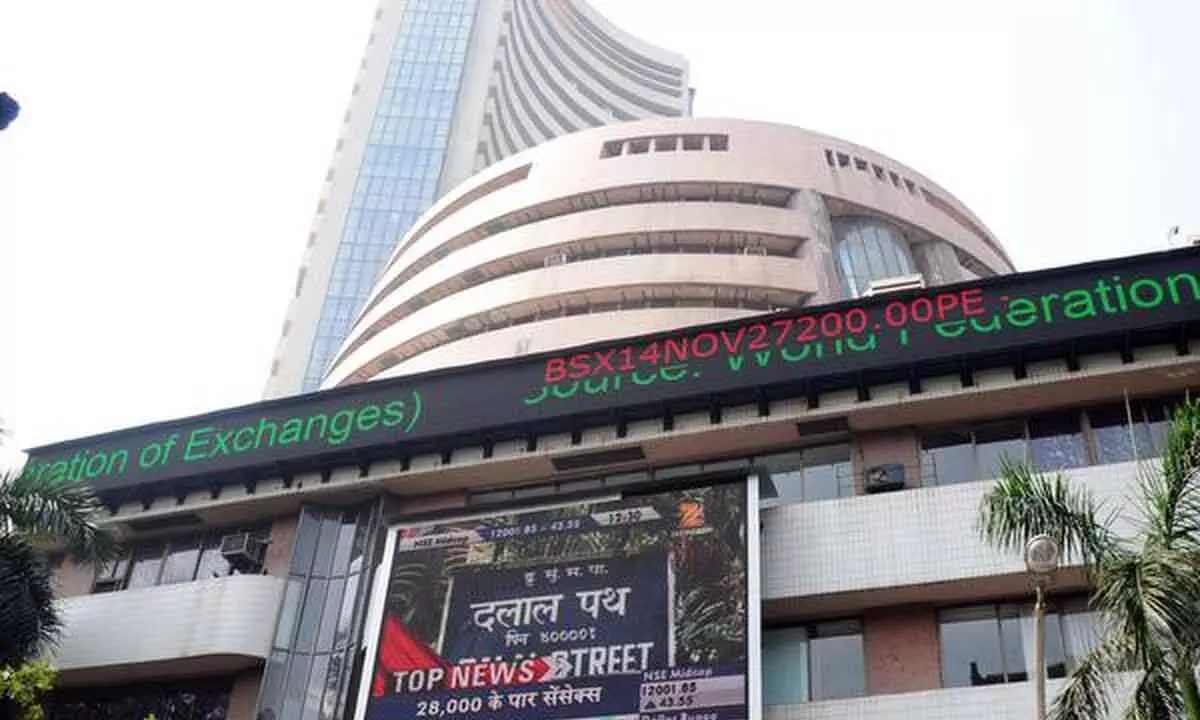 After the last Friday session, the resistance level eased by 400 points to 17,600CE, while the support level too fell by 1,000 points to 17,000PE. The 17,600CE has highest Call OI followed by 18,500/ 17,700/17,500/ 18,000/ 18,100/ 18,200 strikes, while 17,600/ 18,000/ 18,100/ 17,000/ 17,700 strikes recorded significant build-up of Call OI. Coming to the Put side, maximum Put OI is seen at 17,000PE followed by 17,400/ 16,900/ 17,200/ 17,600/17,400 strikes. Further, 17,600/ 17,000/ 16,900/ 17,300/ 17,400 strikes witnessed reasonable addition of Put OI.

Dhirender Singh Bisht, senior research analyst (derivatives) at SMC Global Securities Ltd, said: "From the derivatives front, the highest Call Open Interest concentration for Nifty is seen at 17,600 strike, followed by 17,700 and 17,500 strikes respectively, while on Put side, the highest concentration in Open Interest was seen at 17,000 strike followed by 17,500 and 17,400 strikes respectively."
As per the data from ICICIdirect.com, in the options space, aggressive writing is visible at ATM Call strikes once again and 17600 Call holds more than 1.2 crore shares which is significantly higher than usual. A closure among Call strikes is crucial for market recovery. Moreover, Put OI base is highest at deep OTM 17000 strike followed by 17,600 strike. Investors are advised to avoid buy on decline as long as Nifty is trading below 17500 level.
"Indian markets witnessed a sharp selloff in the week gone by, as broader indices closed in the red zone, with a cut of more than two per cent on a weekly basis. Metal, media and financial services were major losers on the sectoral front," adds Bisht.
BSE Sensex closed the week ended February 24, 2023, at 59,463.93 points, a net fall of 1,538.64 points or 2.52 per cent, from the previous week's (Feb 17) closing of 61,002.57 points. NSE Nifty ended the week at 17,465.80 points, a decline of 478.40 points or 2.66 per cent, from 17,944.20 points a week ago.
Bisht forecasts: "From the technical front, Nifty slipped back below its 200-day exponential moving average on daily charts, which is placed at 17,590 level. For the upcoming week, if Nifty slides below 17,400 level then we might witness further selling pressure, which could move Nifty towards the 17200-17100 zone. On the contrarian side, the 17700-17800 zone will act as a strong resistance area for the index. Traders may expect stock-specific moves in upcoming week with bias likely to remain in favour of bears."
Nifty began the March derivatives series with over one crore shares, which is higher than the last Feb series. Net shorts by FIIs in index Futures rose again above one lakh contracts. Hence, sustainability above 17,500 points is key for market recovery. Investors need to be cautious below these levels as weakness may extend if Nifty remains below these levels.
India VIX fell 5.97 per cent to 14.18 level. "Implied Volatility (IV) of Calls closed at 12.75 per cent, while that for Put options closed at 13.89 per cent. The Nifty VIX for the week closed at 15.08 per cent. PCR of OI for the week closed at 1.42 lower than the previous week," remarked Bisht.
FIIs' major activity was in the Index Options space as they bought Put options aggressively. FIIs continued with their shorts in the March series as well. FIIs net shorts in Index Futures reached over one lakh contracts. However, FIIs took long positions in Put options with net exposure of over four lakh contracts. FIIs bought index options worth Rs38,700 crore in the last week.
Bank Nifty
NSE's banking index closed the week at 39,909.40 points, lower by 1,222.35 points or 2.97 per cent from the previous week's closing of 41,131.75 points.
The OI in the Bank Nifty also rose significantly compared to last month. The new series OI is close to 2.6 million shares, higher than the last series OI of nearly 2 million shares. Select private banks and PSU banks saw addition of short positions along with Call writing in ATM and OTM strikes. Hence closure among short positions is crucial for sustainable recovery, according to ICICIdirect.com.
FIIs short exposure to Index Futures segment rose to near one lakh contracts. After a fall of 2,000 points in the last seven trading sessions, analysts feel near 39500-40000 levels, Bank Nifty may consolidate. However, looking at the options data, the Bank Nifty major Call writing positions are placed at 40,500 strike. Short covering may get triggered only above these levels.