Nifty may struggle at current level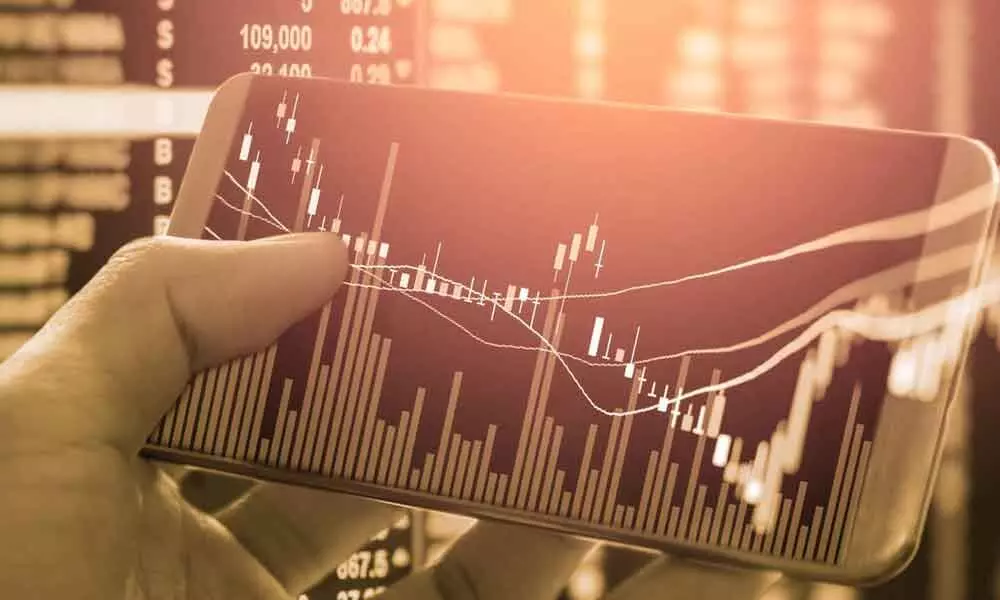 The Nifty inched up another 115 points with the heavyweight HDFC roaring gain of over three per cent. The positive advance-decline ratio and the across the board participation fuelling the rally. The Nifty closed at 13,682.70 with a gain of 0.85 per cent. The Banks underperformed today with PSU Bank index falling by 1.63 per cent.
All other sectoral indices closed higher. Realty index was up by 5.14 per cent, Metal up by 1.79 per cent. Most of the sectoral indices advanced over half a per cent. The India VIX declined by 0.75 per cent. 194 stocks hit new 52 weeks high today.
For the fifth consecutive day, the intraday dip used for a buying opportunity. Nifty opened with a gap up and fall in the morning session but failed to go into the negative territory. The trend is intact, and the Nifty closed above the five days of consolidation. It formed another identical candle, hanging man.
The bias is still to the upside as a majority of the bars have long tails at the bottom indicating buyer dominance, howsoever marginal that may be. It closed higher but; it did not give any reasonably good trading opportunity for an intraday trader. The positional traders, who follow with trialling stop loss, will benefit from this kind of moves.
The stop loss now further moved higher to 13,566 on a closing basis. Or at least the Nifty must close below today's low of 13,606.
As long as these levels are not broken, better be with the trend. As mentioned earlier, the 127.6 per cent retracement of prior fall is placed at 13,788. The Nifty may face the resistance at this point, which is just another hundred points away. We may expect consolidation in the zone of 13,800-400 initially.
All the major indicators are in an extremely overbought condition. Out of all negative divergences, the MACD histogram is giving suspicion on the continuation of the trend. Let us be with a cautiously optimistic approach with strict trialling stop loss.
(The writer is financial journalist, technical analyst, trainer, family fund manager)