Markets plunged over 3%; Sensex losses 1406.73 points & Nifty 50 settled lower at 13,328.40
Key equity indices corrected sharply on Monday, December 21, 2020, tracking weak global cues.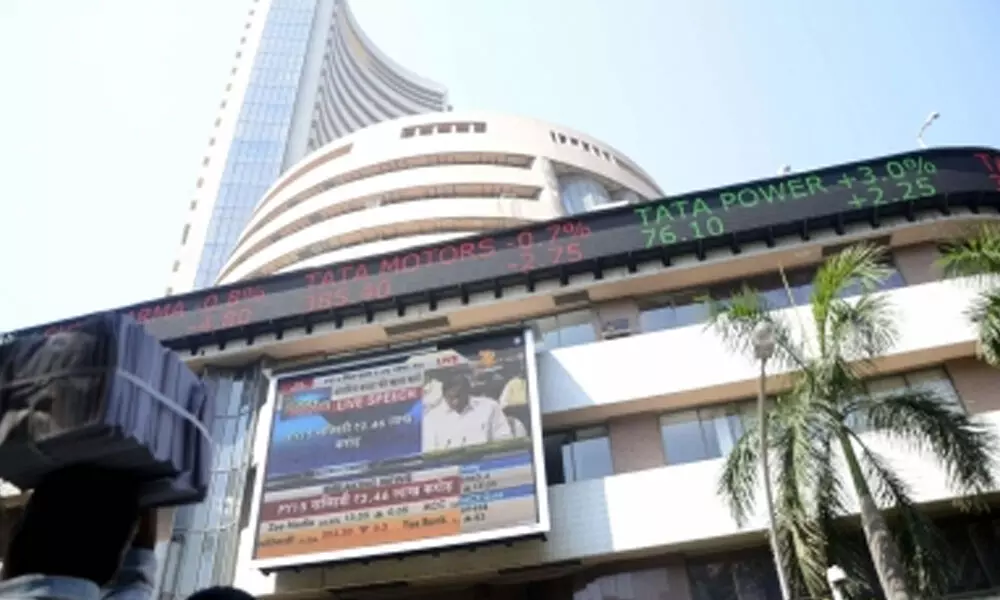 Key equity indices corrected sharply on Monday, December 21, 2020, tracking weak global cues. The S&P BSE Sensex lost 1406.73 points or 3 per cent to close at 45,553.96. The Nifty 50 index slumped 432.15 points or 3.14 per cent and settled at 13,328.55. Following the trend, Nifty Bank ended 1,258.20 points or 4.10 points down at 29,456.45.
The fall was triggered amid weak global cues and fears of a resurgence of coronavirus following a new strain in the United Kingdom (UK). Over the past few sessions, the indices have been on a winning spree, hitting record highs almost daily on the back of gush of liquidity from overseas investors.
The broader market at BSE also declined to underperform the Sensex. The BSE Mid-Cap index closed 4.14 per cent down while the BSE Small-Cap index fell 4.57 per cent down.
Sellers outnumbered buyers. On the BSE, 594 shares rose and 2,430 shares fell. All the 50 shares declined on the Nifty 50 index. The top five losers on the Nifty 50 index were Tata Motors (down 9.53 per cent), ONGC (down 9.44 per cent), GAIL (down 8.44 per cent), IndusInd Bank (down 7.94 per cent) and Hindalco (down 7.44 per cent).
COVID-19 Update
Over the weekend, the UK said it had identified a new strain of Covid-19, which spreads more quickly than previous variants. Following that announcement, other nations said they would be temporarily restricting travel from the UK in efforts to prevent the new strain from entering their borders. India on Monday announced that it will temporarily ban flights from the UK to the country after the emergence of a new and highly infectious strain of the Coronavirus in Britain.
Total COVID-19 confirmed cases worldwide were at 7,68,23,486 with 16,93,205 deaths. India reported 3,03,639 active cases of COVID-19 infection and 1,45,810 deaths while 96,06,111 patients have been discharged, data showed.
A new COVID-19 mutation in the UK has resulted in a tough lockdown in London and other parts of southeast England. The variant is thought to be up to 70 per cent more transmissible than the original strain of the disease. The World Health Organization said it has so far been identified in Denmark, the Netherlands and Australia. The situation could further complicate BREXIT talks. Britain and the European Union remain in a deadlock over post-BREXIT trade relations as a December 31, 2020 deadline looms, with disputes over issues such as fisheries plaguing negotiations.