Domestic Stocks markets closed flat; Sensex fell 37 points & Nifty 50 ends above 13,000-mark
Key domestic indices today closed almost flat amid mixed global cues.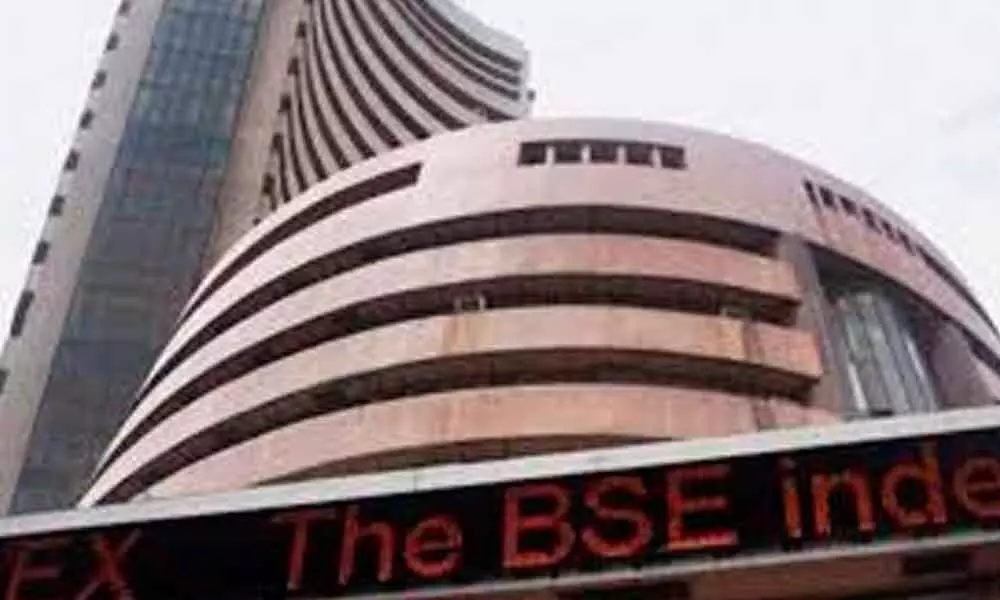 Key domestic indices today closed almost flat amid mixed global cues. Sensex fell 37.40 points or 0.08 per cent to end at 44,618.04 while the NSE Nifty 50 index added 4.70 points or 0.04 per cent to settle at 13,113.75. Nifty Bank lost 354.70 points or 1.19 per cent to end at 29,463.15.
The broader market at BSE outperformed as the Sensex as the BSE Mid-Cap index rose 0.55 per cent while the BSE Small-Cap index appreciated 0.68 per cent.
The market breadth was positive. On the BSE, 1719 shares rose and 1202 shares fell. A total of 164 shares were unchanged. On the Nifty 50 index, 36 shares advanced and 13 declined while one remained unchanged. The top five gainers on Nifty 50 index were GAIL (up 4.88 per cent), ONGC (up 3.80 per cent), Asian Paint (up 3.76 per cent), Coal India (up 3.48 per cent) and Titan (up 3.37 per cent). The top five losers were Kotak Mahindra Bank (down 3.35 per cent), HDFC Bank (down 1.95 per cent), HDFC (down 1.43 per cent), Shree Cement (down 1.24 per cent) and ICICI Bank (down 1.16 per cent).
GST Collection in November
Gross revenues from the Goods and Services Tax (GST) crossed the Rs 1 lakh crore mark for the second month in a row, with Rs 1,04,963 crore collected in November 2020. This was 1.4 per cent higher than a year ago but a tad lowers than October's collections.
The U.K. became the first country in the world to authorize the Pfizer or BioNTech coronavirus vaccine, making it available from next week. BioNTech is German biotech and has developed the vaccine with Pfizer, said that the companies are ready to deliver the first doses to the U.K. immediately.
COVID-19 update
Total COVID-19 confirmed cases worldwide were at 6,38,76,767 with 14,80,516 deaths. India reported 4,28,644 active cases of COVID-19 infection and 1,38,122 deaths while 89,32,647 patients have been discharged.
Australian Recovery
Australia's recovery is poised to accelerate as cashed-up households -- joined by Victorians released from COVID-19 lockdown -- fuel a spending boom, after the economy exited its first recession in three decades. GDP advanced 3.3 per cent in the three months through September, exceeding estimates, as consumption surged by the most in the 60-year history of the report, the Australian Bureau of Statistics said in Sydney on Wednesday. The rebound came after the economy contracted 7 per cent in the second quarter. The expansion occurred as Victoria state, representing a quarter of the economy, was shuttered to contain a renewed COVID-19 outbreak and before the announcement of the additional fiscal-monetary injection.
Reserve Bank chief Philip Lowe has made clear he is prepared to run the economy hotter than normal, given elevated unemployment and little risk from price pressures. While the recovery is gaining traction, the outlook for employment, wages and inflation is more clouded.