Consolidation in 400-point range may continue further
Nifty fails to cross resistance level of 14,880 points for 7th time in last 15 sessions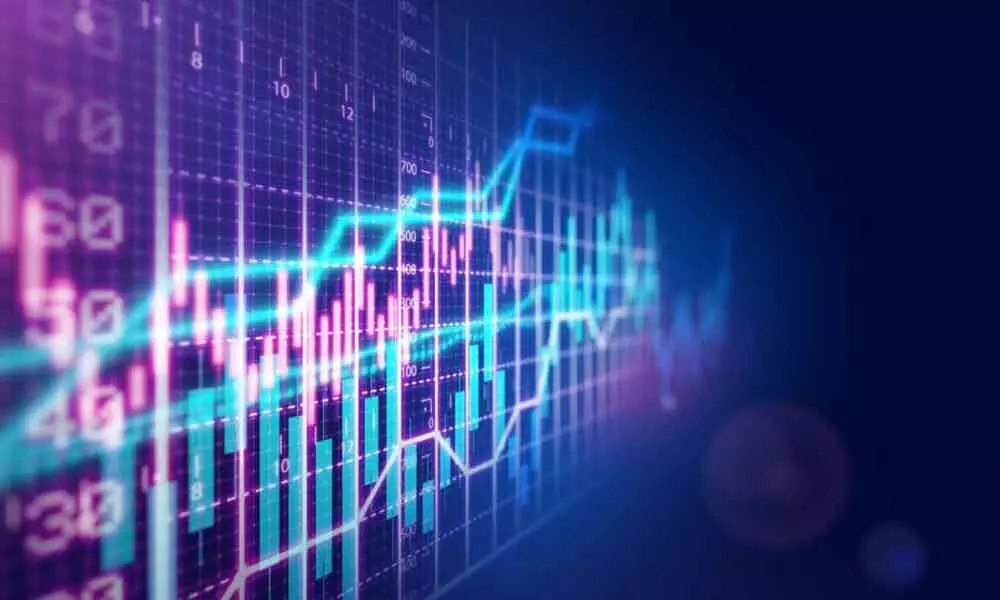 STOCK market failed to close on a positive note today. The selling pressure was there in the BFSI sector stocks. Nifty closed exactly at the weekly opening level. Every rise is used for profit booking. The Nifty advance-decline ratio is negative.
The Nifty finally closed with 38.95 points at 14,834.85. On a weekly basis, it just lost 2.85 points. Bank Nifty lost 1.02 per cent and the FinNifty was down by 0.73 per cent.
With the Reliance fall, the Energy index declined by 1.09 per cent. But the overall market breadth was positive as 1,097 advances and 786 declines were recorded. India VIX declined by 2.6 per cent.
The Nifty formed a Dragon Fly Doji on a weekly chart. It also formed an engulfing bar at a swing high. It failed to cross the 14,880 resistance for seventh time in the last 15 trading sessions. The consolidation in the 400 points tight range may continue further.
The stock market is hesitant to move either side, as we saw no significant triggers during the last two weeks. The Nifty is still trading between the broader 1,000-point range of 15,275- 14,265 since February 16. And the consolidation further confined to 14,880-14,460 for the last 13 days, barring two days on the top and two days on the bottom. The 14,880 levels have become a herculean task for Nifty to cross.
Since February 16, the Average True Range (ATR) increased to a maximum level when it reached the lifetime high. As the daily ranges have been bigger in the recent past. Several times, the Nifty traded more than the average range.
Historically, barring March 2020 period, the ATR crossed above 200 level only on a few occasions. Since February 3, the ATR has mostly been between 240 and 271. These extreme levels of ATR near lifetime highs are indicating caution.
(The author is a financial journalist, technical analyst, family fund manager)