BSE Sensex hits 46,000 mark for 1st time; NSE Nifty touches 13,500 level
Key domestic indices on Wednesday, December 9, 2020, closed at record high levels with strong gains.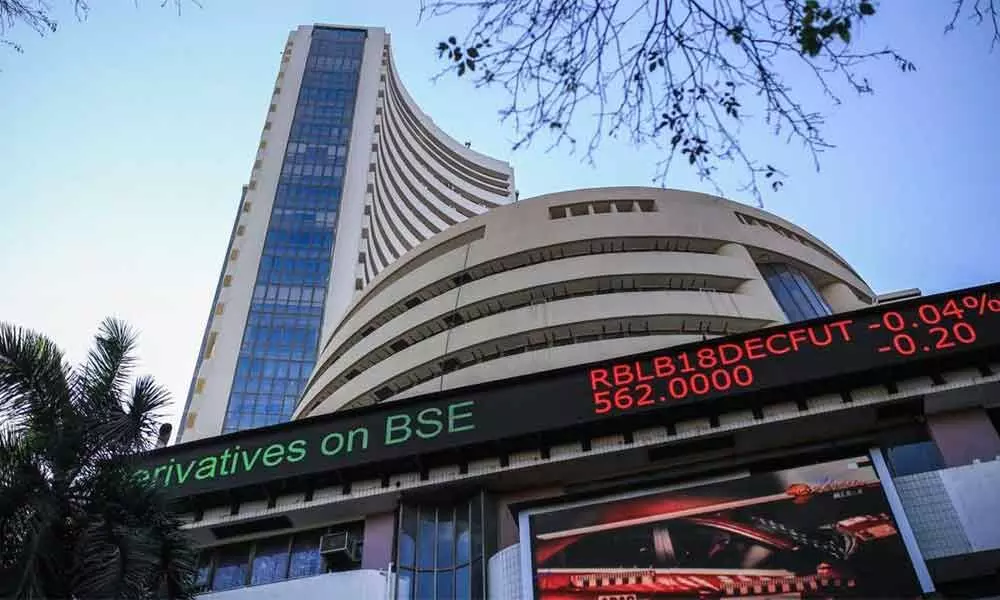 Key domestic indices on Wednesday, December 9, 2020, closed at record high levels with strong gains. Amid positive global cues, the BSE Sensex hit 46,000 mark for the first time while the NSE Nifty achieved 13,500 level.
The S&P BSE Sensex rallied 494.99 points or 1.09 per cent to 46,103.50. The Nifty 50 index added 136.15 points or 1.02 per cent to settle at 13,529.10. Similarly, Nifty Bank rose 447.50 points or 1.48 per cent and closed at 30,709.40.
The broader market at BSE also gained but underperformed the Sensex as the BSE Mid-Cap index rose 0.4 per cent while the BSE Small-Cap index ended 0.49 per cent up.
Buyers outpaced sellers. On the BSE, 1,767 shares rose and 1,200 shares fell. On the Nifty 50, 33 shares advanced while 16 declined and one remain unchanged. The major gainers on Nifty 50 block are UPL (up 4.59 per cent), Asian Paints (up 3.65 per cent), IOC (up 3.29 per cent), Kotak Bank (up 2.66 per cent) and HDFC Bank (up 2.34 per cent). The top five losers were Hindalco (down 1.55 per cent), Shree Cement (down 1.40 per cent), Ultra Cement (down 0.99 per cent), Wipro (down 0.92 per cent) and Tata Steel (down 0.86 per cent).
COVID-19 Update
Total COVID-19 confirmed cases worldwide were at 6,82,26,512 with 15,56,816 deaths. India reported 3,78,909 active cases of COVID-19 infection and 1,41,360 deaths while 92,15,581 patients have been discharged.
The UK administered the first Covid-19 vaccines to the public on Tuesday, making it one of the first countries in the world to do so.
Brexit trade deal
British Prime Minister Boris Johnson will head to Brussels later on Wednesday in a last-ditch attempt to secure a Brexit trade deal. He will meet with European Commission President Ursula von der Leyen after negotiators failed to make significant progress when talks resumed on Monday.
Japan's Core Machinery Orders
Japan's core machinery orders rebounded sharply in October from the previous month's drop, the government said on Wednesday. The jump in core orders suggests a modest revival in corporate spending, seen by policymakers as necessary to accelerate the recovery in the Japanese economy. Core machinery orders, a highly volatile data series regarded as an indicator of capital spending in the coming six to nine months, soared 17.1 per cent in October, recouping the previous month's 4.4 per cent drop. The increase, the largest month-on-month rise since comparable data became available in 2005, was much better than a 2.8 per cent expansion forecast by economists in a poll.