Begin typing your search...
14 start-ups shine at Sweden, India Nobel Memorial week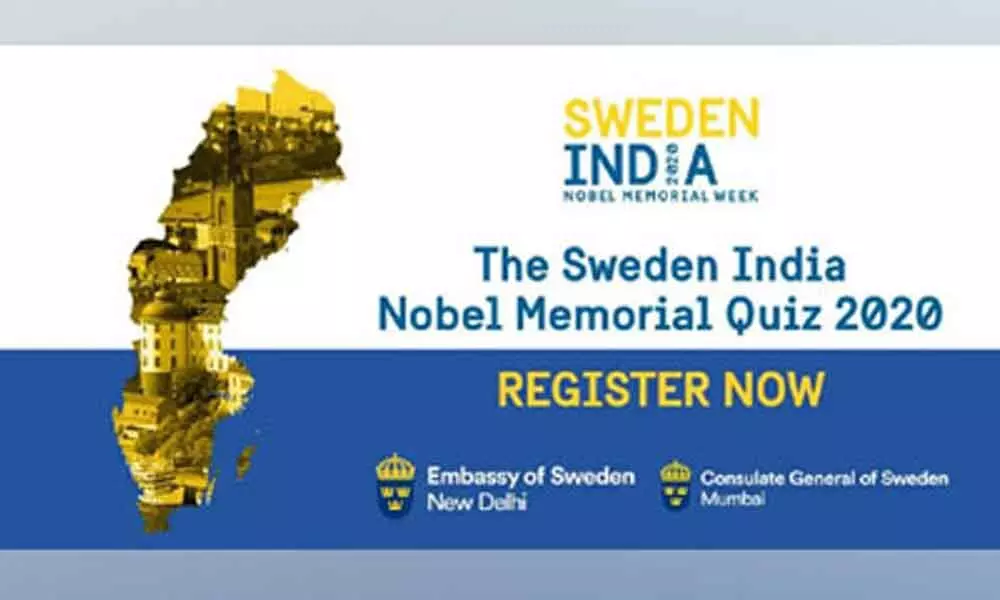 Bengaluru: India-Sweden Healthcare Innovation Centre virtually announced the winners of the Innovation challenge, that aimed to identify and support innovative solutions that can impact the treatment of non-communicable and communicable diseases and help regress critical problems in the healthcare delivery landscape of India.
These winning solutions were announced through a web conference by Union Health Minister Dr Harsh Vardhan today.
Representatives from the 14 winning start-ups were also present at the inaugural event to exchange their vision that could improve the healthcare ecosystem in the country. The innovation challenge included a rigorous evaluation process by a panel of experts from AIIMS Delhi, AIIMS Jodhpur, ICMR, the Swedish Trade Commissioners office to India, AstraZeneca, AIM, C-CAMP and other partners.
This committee had shortlisted 14 compelling solutions including that of Dr. Aakash Kohli, Aarogya AI innovations, Adiuvo Diagnostics, Dr. Amit Goyal, Dr. Bharat Choudhary, Biofi Medical Healthcare India, Blackfrog Technologies, Dozee (Turtle Shell Technologies), Dr. Gautam Ram Choudhary, Janitri Innovations, Jeevtronics, Qritive, Qure.ai Technologies, and ThermaiScan Technology AB.
The India-Sweden Healthcare Innovation Centre is a collaboration between the Swedish Trade Commissioner's Office, All India Institute of Medical Sciences, New Delhi and All India Institute of Medical Sciences, Jodhpur. It is designed to enable and implement the shared vision of developing innovative solutions aiming to solve various healthcare problems that exist in the country.
As a part of the initiative, the start-ups as well as the partner organisations will work towards the shared vision of propelling and integrating innovative healthcare solutions into the ecosystem to bring about progress in the way healthcare is delivered or managed currently.
Anders Tofte, Swedish Trade Commissioner to India said, "Through this initiative, we aim to enable cross country collaboration between innovators for effective exchange of knowledge and best practices between both the countries. Through the India Sweden Healthcare Innovation Centre, start-ups will be able to co-create, explore solutions from multiple angles and be able to scale-up across borders."