Stay on side-lines until buying prospects emerge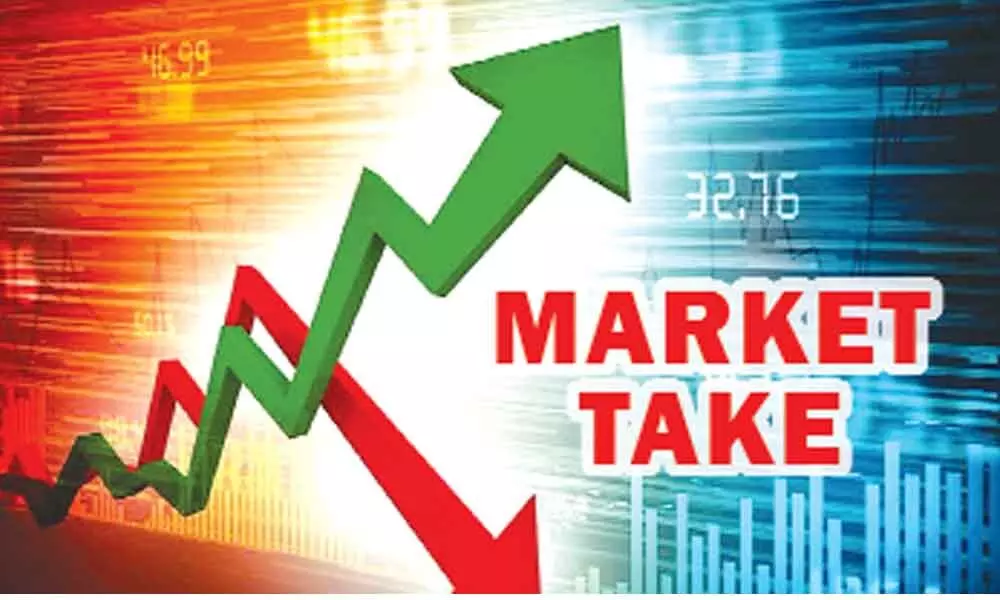 : During the period (November 18-24) under review, one saw markets fall significantly. Of the four trading sessions, losses were registered on three days and gains on just one session. BSE Sensex lost 1,667.34 points or 2.86 per cent to close at 58,340.99 points while Nifty lost 483.60 points or 2.78 per cent to close at 17,415.05 points. Important levels of support have been broken on the benchmark indices and the general talk on the street has suddenly changed to sell on rally. There is no more talk of buy on dips which was the earlier mantra. This reflects the new mindset.
Dow Jones in the last five trading sessions has lost 331 points or 0.91 per cent to close at 35,813.80 points.
In primary market news, we had three IPO's which listed during the period under review. Shares of One 97 Communications Limited, the company which owns the super-app Paytm, listed on Thursday (September 18) and fell quite sharply losing Rs 585.85 or 27.25 per cent to close at Rs 1,564.15. While shares fell further to an intraday low of Rs 1,271.25 on Monday, they have closed at Rs 1,752.45, a gain of Rs 188.30 compared to the opening day's closing price.
The second share to list was Sapphire Foods Limited which listed on Thursday and managed to close with small gains of Rs 36.05 or 3.06 per cent. By the end of Wednesday, the share had lost ground and closed at Rs 1,159.90, a loss of Rs 20.10 or 1.70 per cent.
The third share to list was Latent View Limited which has become the highest subscribed issue in the last 13-14 years. Shares which were issued at Rs 197, closed listing day at Rs 488.60. On Wednesday, the shares were locked at the upper circuit and closed at Rs 585.30, a gain of Rs 388.30, or 197.10 per cent.
The issue from Go Fashions (India) Limited was subscribed 135.40 times overall. The QIB portion was subscribed 100.73 times, HNI portion 262.08 times and Retail portion was subscribed 49.39 times there were 28.91 lac applications.
Drama continues to play out in the case of Indus-Ind Bank subsidiary, Bharat Financial and Spandana Sphoorty. Spandana Sphoorty has appointed a new Managing Director and CFO, both of whom were working with Bharat Financial. This appointment has been mentioned by Spandana in a communication to the exchanges. Indus-Ind has also informed that the two gentlemen in question have not submitted their resignation and even if they do so, the same needs to be accepted as per their terms of contract. Further, the two persons are the subject matter of an ongoing review and that they cannot be relieved from the services of the company until completion of the said review. Shares of both companies have been under pressure. Incidentally, Spandana is a company being managed by a Private Equity firm and has been under the spotlight for the wrong reasons.
Vedanta Limited had made an open offer to shareholders in April 2020, to buy shares at Rs 87.25. The same promoter Anil Agarwal bought 13.79 cr shares of Vedanta at Rs 349.70. This is a four-fold price increase since then. Readers would recall that the open offer failed because the fund manager at LIC, refused to tender shares at a price below Rs 320 then. Kudos to the fund manager for standing up and protecting all the minority shareholders of the company.
November futures would expire on Thursday (November 25). The current value of Nifty at 17,415.05 points is down for the series by 349.75 points or 1.96 per cent. With just one session to go, there is no way for the bulls to pull back. They would try to salvage as much as possible, but it is an impossible task as of now.
Coming to the markets in the coming period under review, 25th November to 1st December would see markets under pressure. Having fallen quite sharply there could be some corrective up moves, however the trend and direction would be downwards and negatively biased. While hazarding levels may be unwarranted, it makes imminent sense to stay on the side-lines as far as purchases are concerned, until great buying opportunities emerge. Use any rallies which emerge to sell what is bought and keep cash on the side for bargain hunting.
(The author is the founder of Kejriwal Research and Investment Services, an advisory firm)