Begin typing your search...
Sensex in positive consolidation mode
For traders now, 63,300would be key support level, above which, it could move up till 63,800-64,000; On flipside, quick short-term correction is possible below 63,300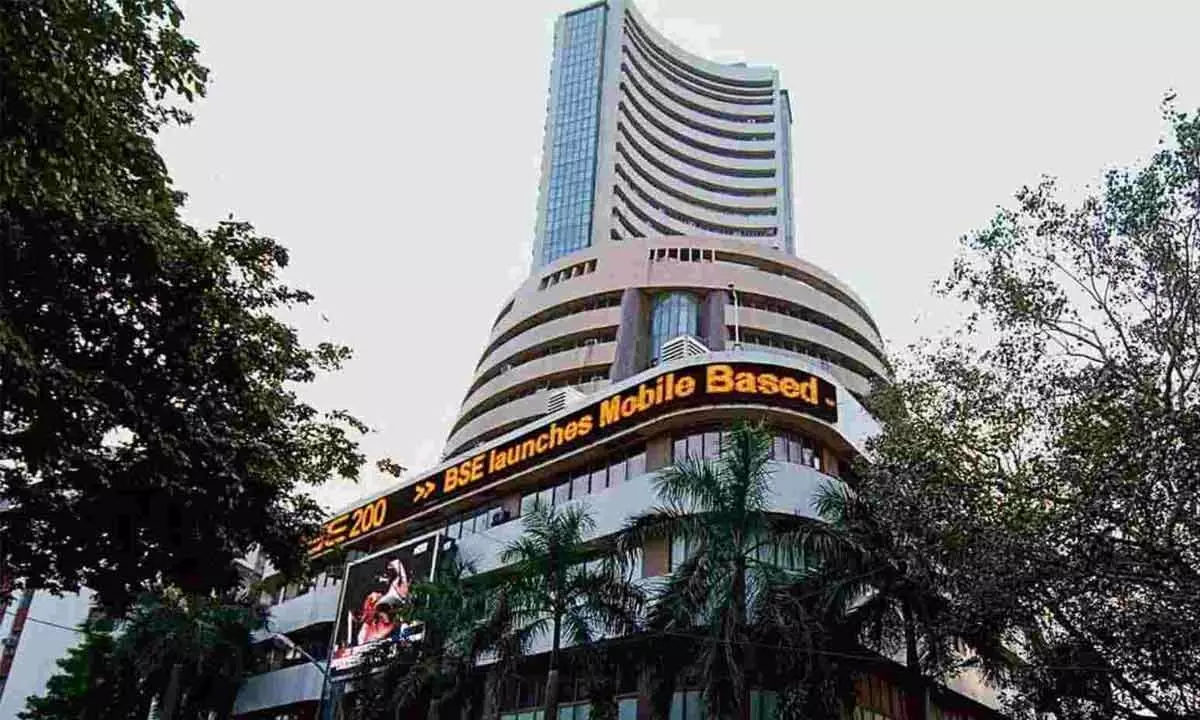 On Wednesday, the benchmark indices continued the positivemomentum. The30-share index BSE Sensex was up by 195 points.Among sectors, buying was selective in energy and financial stocks, wheremetal stocks witnessed profit booking at higher levels, as aresult Metal index shed nearly one per cent.

Technically, after sharp reversal the index held the positive momentumthroughout the day. On intraday charts, the stock is holding higherbottom formation, which is broadly positive.
"We are of the view that, currently the index is witnessing positiveconsolidation formation at higher levels. For the traders now, 63,300would be the key support level to watch out," says Shrikant Chouhan, head (Equity research-retail), Kotak Securities.
Above the same, the index could move up till 63,800-64,000. On theother side, quick short-term correction is possible if the index succeeds to trade below 63,300.Below the same, the market could slip till 63,000-62,900. Rakeshh Mehta, Chairman, Mehta Equities, said: "It's a pleasure tosee Sensex reaching a new all-time high in spite of several challengesfrom the global front. With the PM's visit to the USA, we really hopethings will be even better for our economy going ahead, and one needsto see if the current upsurge will continue going ahead."
We are waiting for the June quarterly results to trickle in with hopesthat it would be by and large in sync with expectations, he added.Despite a choppy trend in FII flows so far, there will be hugeinterest of foreign investors going ahead.
Meanwhile, in the global market, sentiments were dampened as UK CPIinflation came in hotter than expected, adversely affecting investorconfidence.