Begin typing your search...
SBFC Finance shares jump 62% in debut trading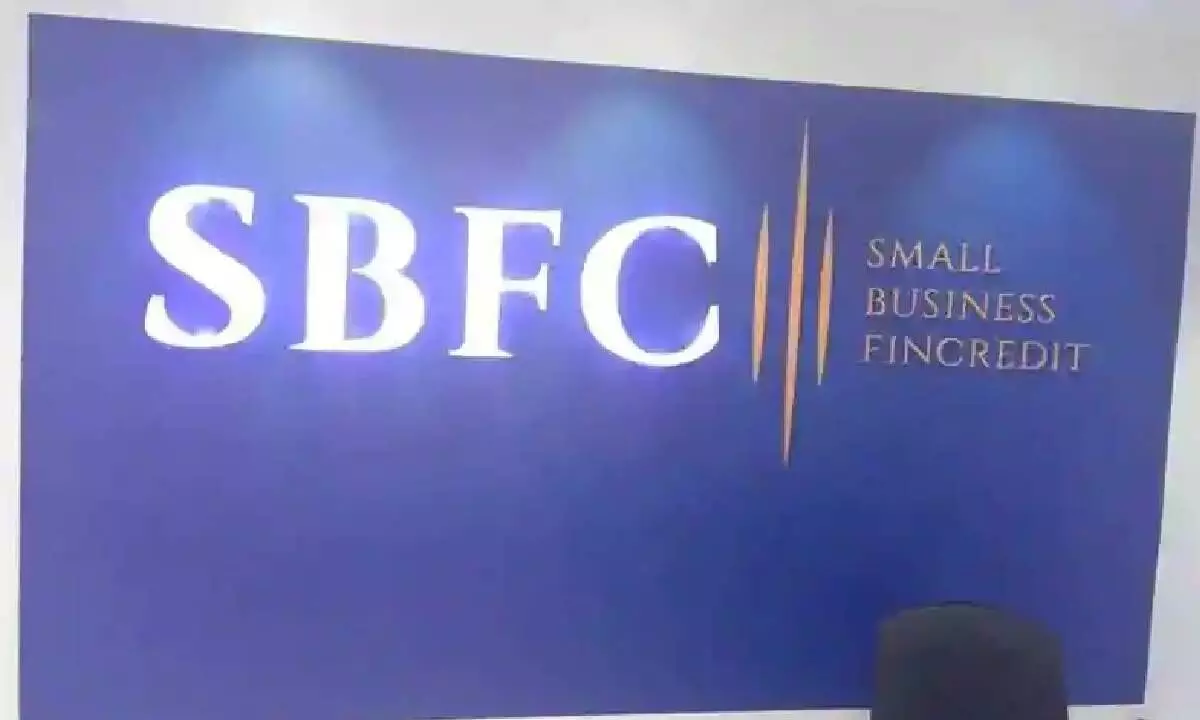 New Delhi: Shares of non-banking finance company SBFC Finance Ltd made a remarkable stock market debut on Wednesday and ended with a premium of over 62 per cent, against the issue price of Rs 57.

The stock listed at Rs81.99, up 43.84 per cent from the issue price on the BSE. During the day, it jumped 67.19 per cent to Rs95.30. Shares of the company ended at Rs 92.21, up 61.77 per cent. At the NSE, it began the trade at Rs 82, recording a jump of 43.85 per cent. The stock ended at Rs 92.65, up 62.54 per cent. The company commanded a market valuation of Rs 9,813.09 crore. In traded volume terms, 109.19 lakh shares of the company were traded at the BSE and over 20.44 crore shares at the NSE during the day. The Initial Public Offer (IPO) of SBFC Finance got subscribed 75.80 times on the last day of subscription on August 7, helped by an overwhelming participation from institutional buyers.