Rupee rises 30 paise to 1-mth high
Gains 162 paise in 9 sessions in a row against US dollar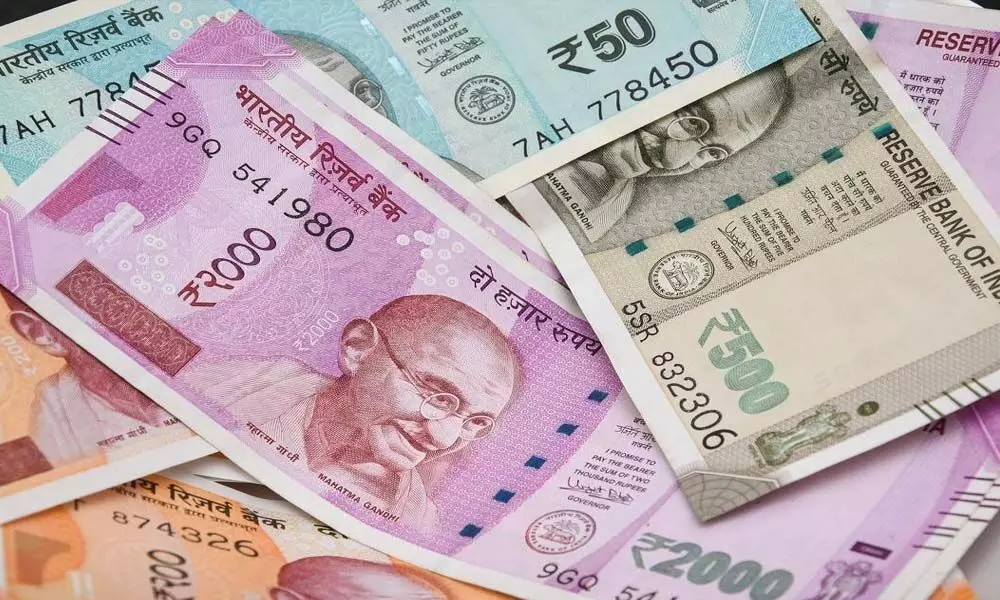 Mumbai: Rising for the ninth straight session, the rupee surged 30 paise to close at a one-month high of 74.70 against the US dollar on Tuesday, tracking positive domestic equities and a weak greenback in the overseas market. However, Omicron worries and firm crude oil prices restricted the appreciation bias of the local unit to some extent. At the interbank forex market, the local unit opened at 74.95 against the greenback and witnessed an intra-day high of 74.60 and a low of 74.95. Its finally settled at 74.70, registering a rise of 30 paise over the last close. In the previous session, the rupee rose 3 paise to 75 against the US dollar. Over the last nine sessions, the domestic currency has gained 162 paise against the greenback.
Positive moves in Indian equity indices aided sentiments, forex traders said, adding that trading is likely to remain range-bound this week ahead of the year-end holidays.
"Rupee outperformed among Asian currencies following risk-on sentiments and the weaker dollar index. It has been up for the ninth day in trot as state-run banks remain sellers on behalf of exporters. Forex markets volume remains thin in light of the new-year holiday. The near-term outlook for USD/INR remains bearish and we could see a level of 74.50 in the next couple of days while resistance has been shifted to 74.90," said Dilip Parmar, research analyst, HDFC Securities.
"In the last few sessions, movement in the rupee has been led by RBI intervention and weakness in the dollar index. Most market participants have been on the sidelines on account of Christmas and New Year holidays suggesting that the move has been on the back of thin volumes.