Begin typing your search...
RR Kabel scrip debuts with 16% premium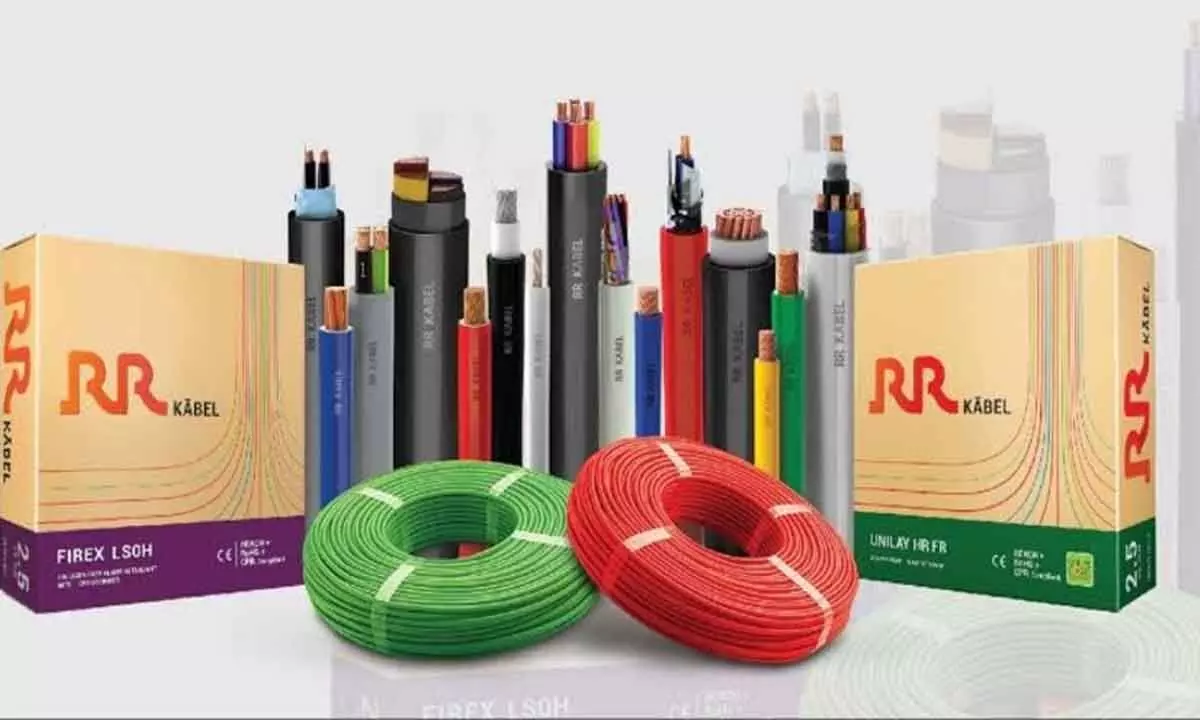 New Delhi: Shares of wires and cables manufacturer RR Kabel Ltd ended with a premium of nearly 16 per cent against the issue price of Rs1,035 on the first day of trading on Wednesday. RR Kabel became the first company to debut on the exchanges within two days of the issue closing.
It became the first company to list in the T+2 timeline -- the second working day after the issue closing on September 15. The stock made its debut at Rs 1,179, up 13.91 per cent from the issue price on the BSE.
During the day, it jumped 17.17 per cent to Rs 1,212.80. Shares of the company finally ended at Rs 1,196.65 apiece, a gain of 15.61 per cent. On the NSE, it began the trade at Rs 1,180, registering a jump of 14 per cent. The stock ended at Rs 1,186.05 per piece, up 14.59 per cent.