Begin typing your search...
Reserve Bank repeats pause mantra
Leaves interest rates unchanged for 2nd time in a row; MPC voted unanimously to retain benchmark repurchase rate at 6.5%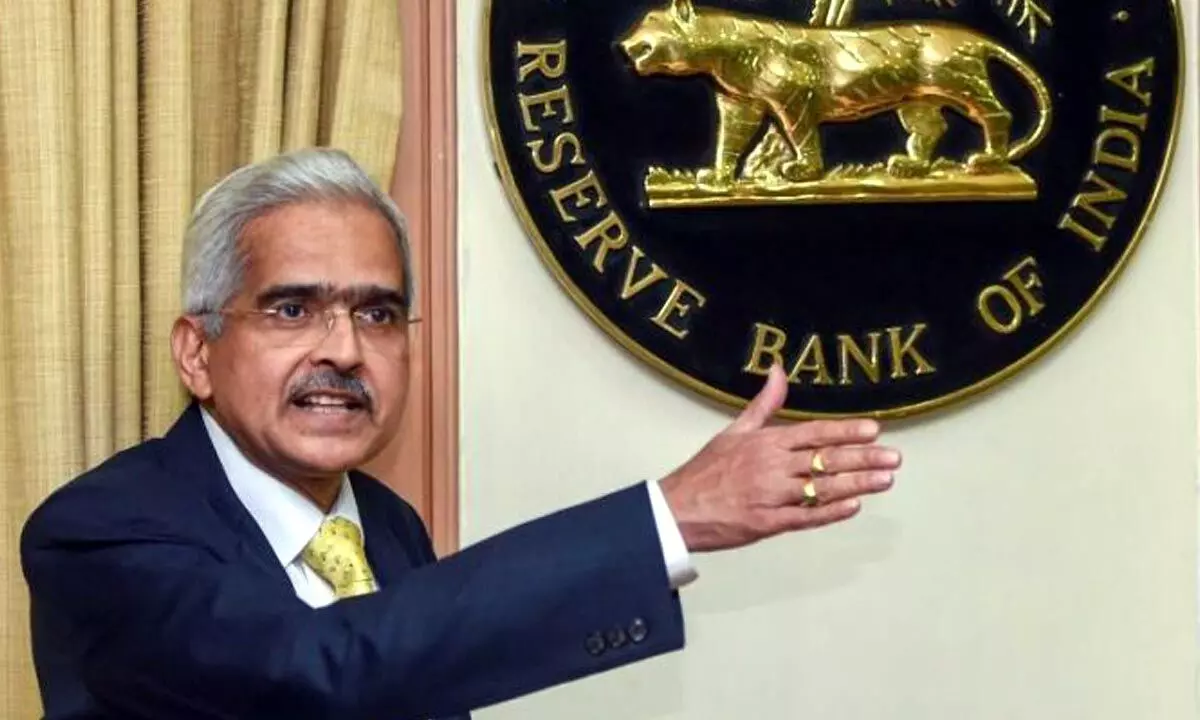 Mumbai The Reserve Bank of India (RBI) on Thursday left its key interest rate unchanged for a second straight policy meeting, but signalled that it wants to see inflation moderate more while preserving the growth momentum.
The monetary policy committee (MPC), which has three members from RBI and an equal number of external experts, voted unanimously to keep the benchmark repurchase, or repo rate unchanged at 6.50 per cent.
It decided 5:1 to retain the policy stance focused on 'withdrawal of accommodation', which was introduced in April 2022. While consumer price inflation eased during March-April 2023 and moved into the tolerance band, headline inflation is still above the target of 4 per cent and is expected to remain so during the rest of the current fiscal, RBI Governor Shaktikanta Das said announcing the monetary policy decision.
"Therefore, close and continued vigil on the evolving inflation outlook is absolutely necessary, especially as the monsoon outlook and the impact of El Nino remain uncertain. Our goal is to achieve the inflation target of four per cent and keeping inflation within the comfort band of 2-6 per cent is not enough."
The fuller impact of a cumulative 250 basis point increase in repo rate prior to the pause since April, will be evident in the coming months, Das said.
The decision to keep the stance as withdrawal of accommodation was driven by liquidity conditions easing with daily system liquidity averaging at Rs2.3 lakh crore in June. The improvement in liquidity was due to a significant rise in government expenditure and a decline in currency in circulation.
The RBI reiterated its watchful stance to emerging risks and a commitment to maintain price stability and provide ample liquidity for economic growth. Most analysts believe rates are likely to be on pause for a long unless there is any dramatic shift in inflation, growth or global volatility. The policy repo rate has been increased by 250 basis points since May 2022 and is still working its way through the system, he said.
Becoming more Dovish
RBI preferred status quo in Apr, June meetings
Policy stance focused on 'withdrawal of accommodation'
India's trade deficit narrowed on decline in imports vis-à-vis exports
RBI raised repo rate by 250bps to 6.5% in 6 rounds since April
Minutes of MPC meeting to be published on June 22