Begin typing your search...
Re at all-time low of 83.15/$
The local unit declines 19 paise on Thursday from 82.96/USD on Monday on risk aversion in global mkts and rising US dollar; Home currency had tested 83.29/USD in Oct 2022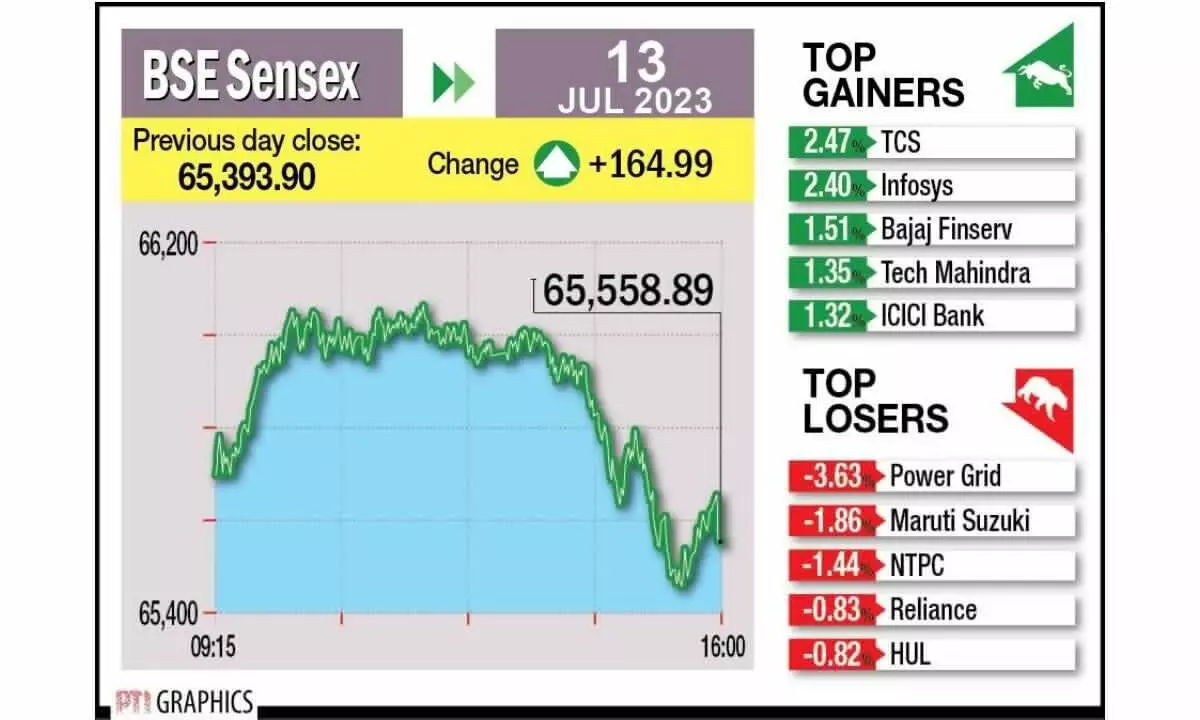 Mumbai The rupee pared its initial gains and settled for the day lower by 19 paise at an all-time low of 83.15 against the US dollar on Thursday, weighed down by a strong greenback overseas and a negative trend in domestic equities. It was closed at 82.96/USD on Monday.
Forex markets were closed on August 15-16 for Independence Day and Parsi new year respectively. On Monday, the rupee depreciated 26 paise to settle at an all-time low of 83.08 against the US dollar.
"The Indian rupee traded lower in line with the Asian currencies and risk-averse sentiments," said Dilip Parmar, research analyst, HDFC Securities. The greenback enjoyed good momentum reacting to July FOMC minutes that signaled clear openness to more tightening. "We remain bullish on the pair and a crossing of 83.30 will pave the way for 83.50 and 83.70, while expected to hold the support at 82.70," Parmar added.
Forex traders said rupee is likely to trade with a negative bias on risk aversion in global markets and rising US dollar. At the interbank foreign exchange, the domestic unit opened at 83.10 against the dollar, and it finally ended the day at the same level 83.10, registering a fall of 19 paise from its previous close. During the session, the local unit touched a peak of 82.99 and a low of 83.16.
Forex market was closed on Tuesday and Wednesday on account of Independence Day and Parsi New Year, respectively. Meanwhile, the dollar index, which gauges the greenback's strength against a basket of six currencies, rose 0.05 per cent to 103.48. Brent crude futures, the global oil benchmark, advanced 0.52 per cent to $83.88 per barrel.