Begin typing your search...
RBI's dovish stand will support growth: experts
Say overall aim of continuation of accommodative stance as long as necessary to revive and sustain growth on a durable basis was on the expected line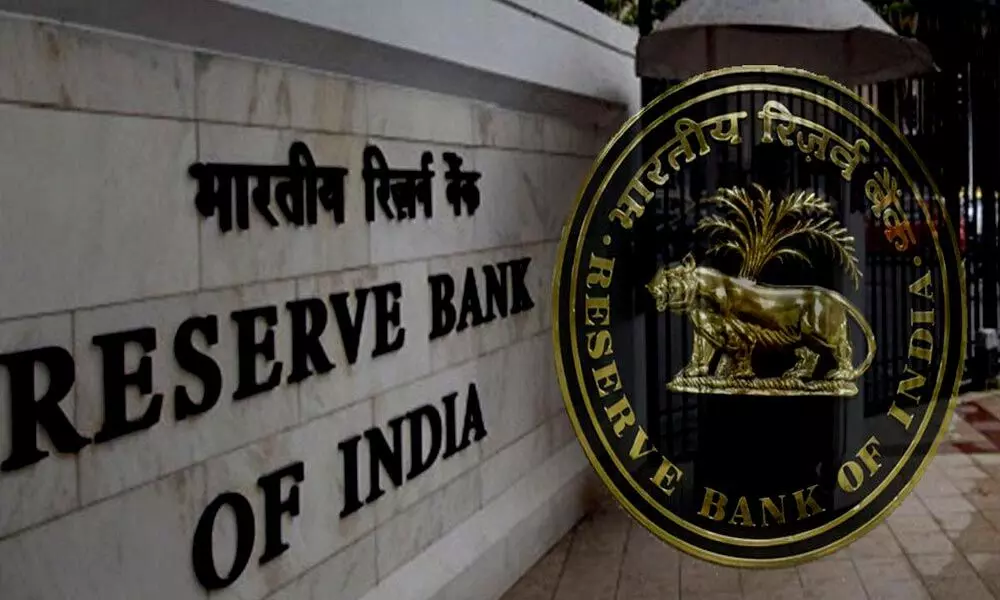 Mumbai: The RBI Governor Shaktikanta Das just announced that the RBI will continue to maintain an accommodative stance, which means that the repo rate and the reverse repo rate shall remain unchanged.
RBI has once again focused on giving a push for growth in this policy. Overall aim of continuation of accommodative stance as long as necessary to revive and sustain growth on a durable basis was on the expected line as several segments of the economy are still in the nascent stage of recovery.
AK Goel, Chairman, IBA says, "Overall GDP growth for FY23 is projected at 7.8 per cent which is slightly lower than the Economic Survey projection of 8.0-8.5 per cent.
RBI projections on inflation for FY22 retained at 5.3 per cent and all quarter wise projections on inflation for FY23 are within the comfort zone of the central bank. This gives comfort to the market as well as public. "On the liquidity management front, extension of term liquidity of Rs 50,000 cr to emergency health services and on tap liquidity window for contact intensive sectors to the tune of Rs 15,000 crore up to June 30, are expected to provide focused flow of resources to these needy sectors. On the regulatory front, enhanced limit of NACH mandate from Rs 1 crore to Rs 3 crore under Trade Receivables Discounting System (TReDS) will help to increase the fund flow to the MSME sector. Enhancing the limit of e-RUPI vouchers using UPI from Rs 10, 000 to Rs 1 lakh is another positive for the public. In short, RBI has delivered a pro-growth policy in line with Government's overall objectives", Goel added.
Madan Sabnavis, Chief Economist, Bank of Baroda, said, "The forecast for growth is slightly less sanguine than the government, which forms the basis for taking a rather conservative view on the durability of growth. This all means that the indication is that as of now it looks like the repo rate will not be increased in FY23 unless the numbers turn really adverse."
Shanti Ekambaram, Group President, Consumer Banking, Kotak Mahindra Bank, commented, "The RBI's monetary policy committee (MPC) has continue with an "accommodative stance" while maintaining status quo on key rates. The RBI has signalled that it will continue to support economic growth as long as required."
"With the governor dousing fears of premature tightening and no additional MPC member voting for a stance change, a shift to a neutral stance in April 2022 appears to be ruled out, unless the CPI inflation exceeds the upper threshold of 6.0 per cent in both January and February," says ICRA chief economist Aditi Nayar.
Madhavi Arora, Lead Economist, Emkay Global Financial Services, says, "The gradualist approach toward liquidity and rate normalization maybe challenged by various global and domestic push-and-pull factors. Nonetheless, a huge bond supply in FY23 (even with upside surprise on tax revenues) will require the RBI's invisible hand in a more visible fashion, implying return of a pre-committed GSAPs going ahead. An uncomfortable RBI may neutralize that with CRR hikes, albeit it will face some communication challenges."
Puneet Pal Head-Fixed Income, PGIM India Mutual Fund, says, "Though the RBI has refrained from hiking the reverse repo rate, the Governor in his statement did mention that the effective reverse repo rate increased from 3.47 per cent in august 2021 to 3.87 per cent as on February 4. Market yields have taken support from the cancellation of auction as announced by RBI earlier this week and now this dovish stance by RBI will mean that yields remain largely stable till March. We expect the curve to remain steep with the shorter end of the curve outperforming the longer end."
MSMEs would benefit from the continued policy rate support as well as the recently announced Budget policies.