Begin typing your search...
Ramesh Chauhan puts Bisleri on the block
In talks with several buyers including Tata Consumer Products, denies report that a Rs7,000-cr deal finalised with TCPL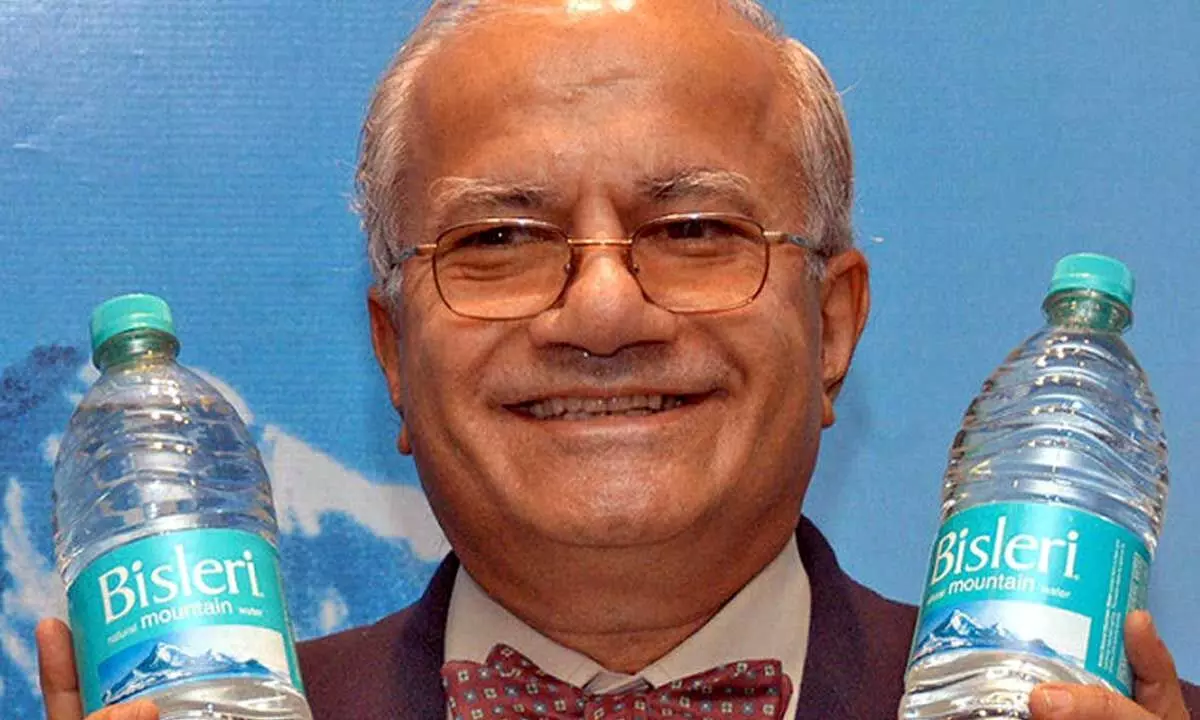 New Delhi: Veteran industrialist Ramesh Chauhan on Thursday said he is scouting for a buyer for his packaged water business Bisleri International and is in talks with several players, including Tata Consumer Products Ltd. In a regulatory filing the Tata Group firm also said that it is in discussion with Bisleri International, for growth and expansion of the business of the company. However, the 82-year-old pioneer of the Indian packaged water business denied a report that a Rs7,000 crore deal has been finalised with Tata Consumer Products Ltd (TCPL).
When asked if he is selling his Bisleri Business, Ramesh Chauhan answered in the affirmative. "Yes. We are," he told PTI. However, he also added that the group is in discussions with several prospective buyers. When asked about the report that he has agreed to sell his business to the Tata Group firm, Chauhan, Chairman of Bisleri International said, "It's not correct... We are still discussing."
Meanwhile, TCPL also said it will make appropriate announcements in compliance with the guidelines, as and when any such requirement arises. When asked about the reasons for the sale of Bisleri business, the octogenarian business leader said someone had to handle it and look into it. His daughter Jayanti is not interested in handling the business, Chauhan added.