Begin typing your search...
Populism is a potential threat to privatisation
The period before every general election has two hallmarks: intense political activity and slowing down of economic reforms.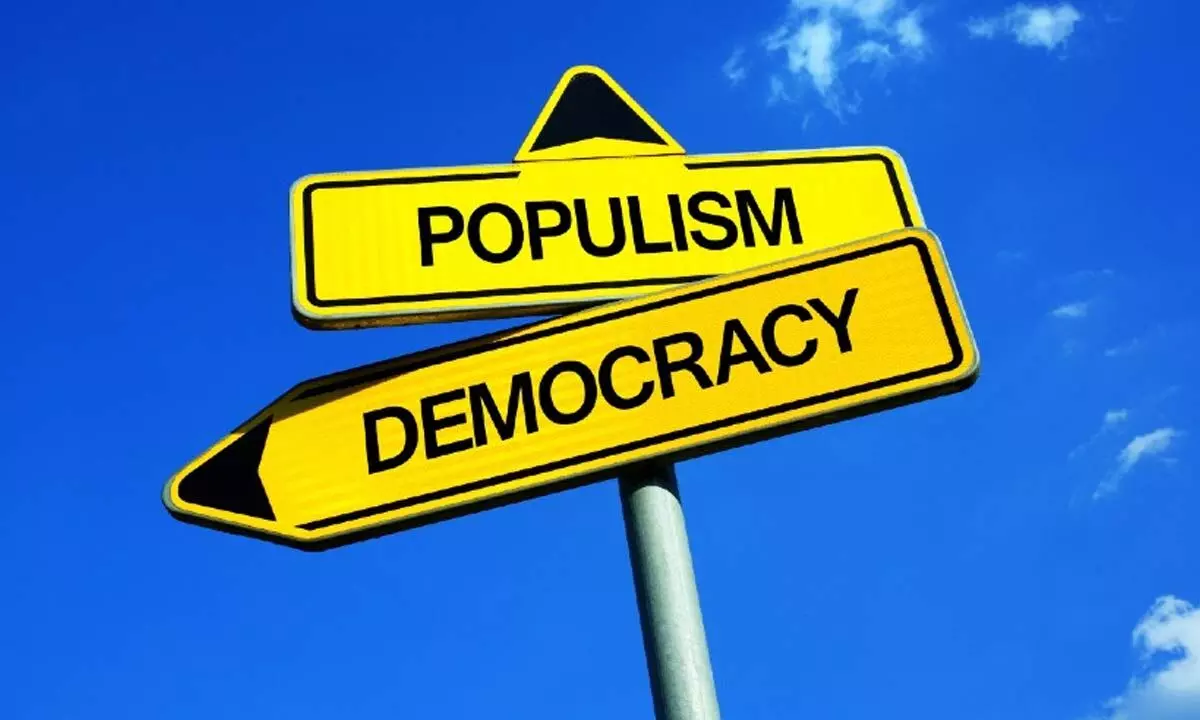 The period before every general election has two hallmarks: intense political activity and slowing down of economic reforms. Both are currently in full public glare. While the Bharatiya Janata Party (BJP) is gearing up for small battles in states this year and the big war next year, the opposition parties are trying various strategies to prevent a third term for Prime Minister Narendra Modi. Economic policy also seems to be undergoing some change, with emphasis shifting from liberalization to entitlements and freebies, consequent to which privatization has been relegated to the backburner. Even Atal Bihari Vajpayee's government halted sale of PSUs more than a year before the 2004 general elections. Of course, the Centre is not abandoning disinvestment or even privatization, per se. "There is little chance of a new stake-sale transaction before the general elections. The priority will be to speed up the ongoing deals, including those to sell stakes in IDBI Bank, Shipping Corporation and Container Corporation of India (Concor)," says a report.
Halting the disinvestment process should be viewed in the backdrop of recent political developments, especially the Karnataka Assembly election verdict. This has brought the focus back on freebies and entitlements. The new state government has decided to implement its election promises thereby imposing a bill estimated at Rs 50,000-62,000 crore a year. Karnataka's fiscal deficit was Rs 60,581 crore, or 2.6 per cent of the GSDP, in 2022-23. Populism is accompanied by putting brakes on liberalization, the boldest of which is privatization. This is the reason that socialists and communists are staunchly opposed to sale of PSUs. The typical criticisms are: family silver is being sold to pay the grocer's bill; national assets are being handed over to private companies and employees' interests are being compromised.
These are phony, misleading arguments; but then in politics lies play as important a role as facts do. This is the reason that those in government are worried about electoral backlash when disinvestment talks do the rounds.
It does to the credit of the Modi government that it has not stopped the selloff process altogether; it won't announce new privatizations. So, it will sell its own stake and that of LIC's in IDBI Bank. Both own 60.72 per cent in the lender. This could fetch around Rs 35,700 crore.
The government can earn around Rs 12,400 crore by offloading its 30.8 per cent equity in Concor. It can also get about Rs 4,300 crore by disinvestment in BEML and SCI. By completing the ongoing selloff process, the government can achieve the disinvestment target of Rs 51,000 crore this fiscal. These imply that disinvestment accruals in 2023-24 are not a problem. The real issue will be the next government's take on privatisation. If that is not as zealous as this government is, privatisation will suffer in the medium term.