Begin typing your search...
Nifty likely to hit new lifetime high
The index negated all bearish patterns, including previous week's dark cloud cover; MACD on a daily chart is about to give a bullish signal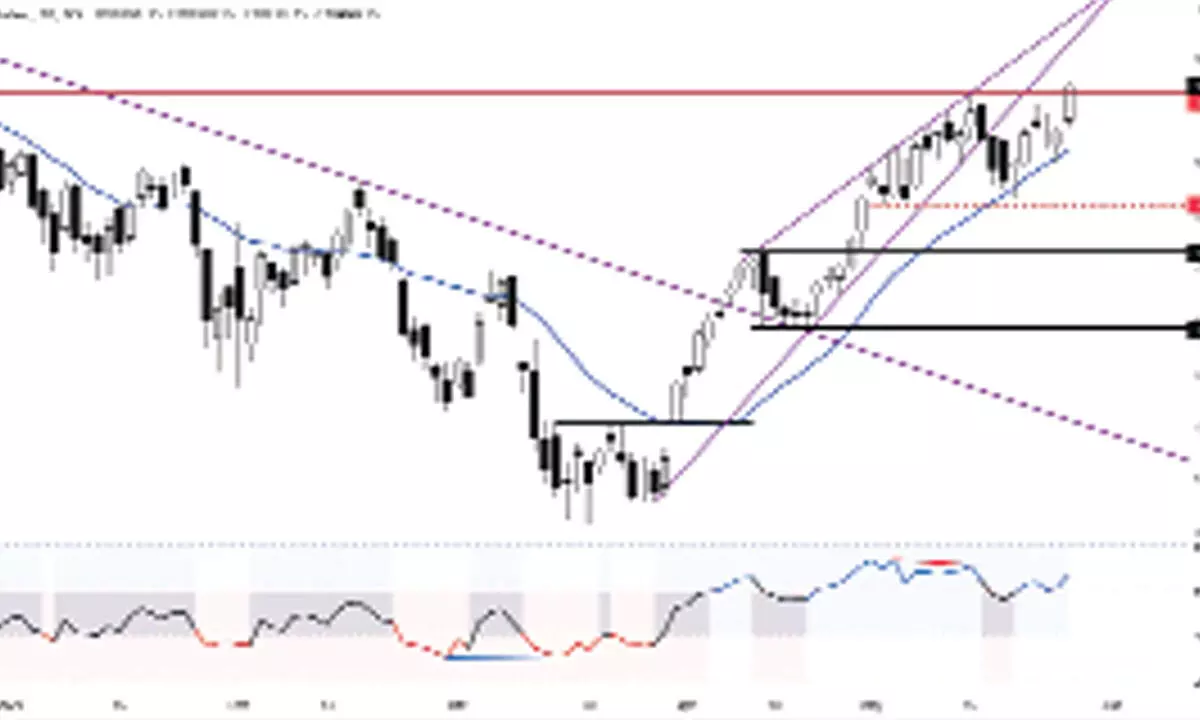 Hyderabad: The NSE Nifty closed at a new swing high with broader market participation. All the sectoral indices closed positively. The Nifty gained by 178.20 points or 0.97 per cent and closed at 18,499.3. The Nifty IT, FMCG, and Pharma sectors led the market rally on Friday with 1.4 per cent gains. The Media index also gained 2.24 per cent, while all other sectoral indices gained by over half a per cent. The India VIX is down by 4.95 on Friday. The advance-decline ratio is at 1.39. About 100 stocks hit a new 52-week high, and 62 stocks traded in the upper circuit. HDFC Twins, Page Industries and Reliance were the top trading counters in terms of value.

The Nifty has broken out of a 9-day base. It took support twice at 20 DMA during the base formation. It opened with a positive gap, sustained till the end, and closed above the previous high. It registered the highest closing after 14th December 2022. Now, the all-time high is just 388 points away. The index negated all the bearish patterns, including the previous week's dark cloud cover. It cleared all resistances now. It closed above the long resistance drawn from March 2020 low. For the last four weeks, it has been oscillating around this line. The weekly 14-period RSI finally shifted its range into the last week of November 2022. But, the negative divergence in daily RSI still persists. The MACD on a daily chart is about to give a bullish signal. Unless a close below Friday's low of 18,333 and 20DMA of 18,252, there will be no point in taking short positions. On the upside, it can test the previous high in 5-8 sessions. At the same time, it must close below the previous week's low for a strong bearish bias. On the upside, the immediate target is at 18700. Above this, it can form a new lifetime high.
(The author is Chief Mentor, Indus School of Technical Analysis, Financial Journalist, Technical Analyst, Trainer and Family Fund Manager)