Begin typing your search...
Nifty forms strong bullish bar
Washes past 6 days of indecisiveness; Nifty likely to hit new high if RSI closes above 69-70 zone; There is no weakness in mkt, proven by breakout and the index has cleared all resistances now; The only concern is VIX is at the near historical lowest level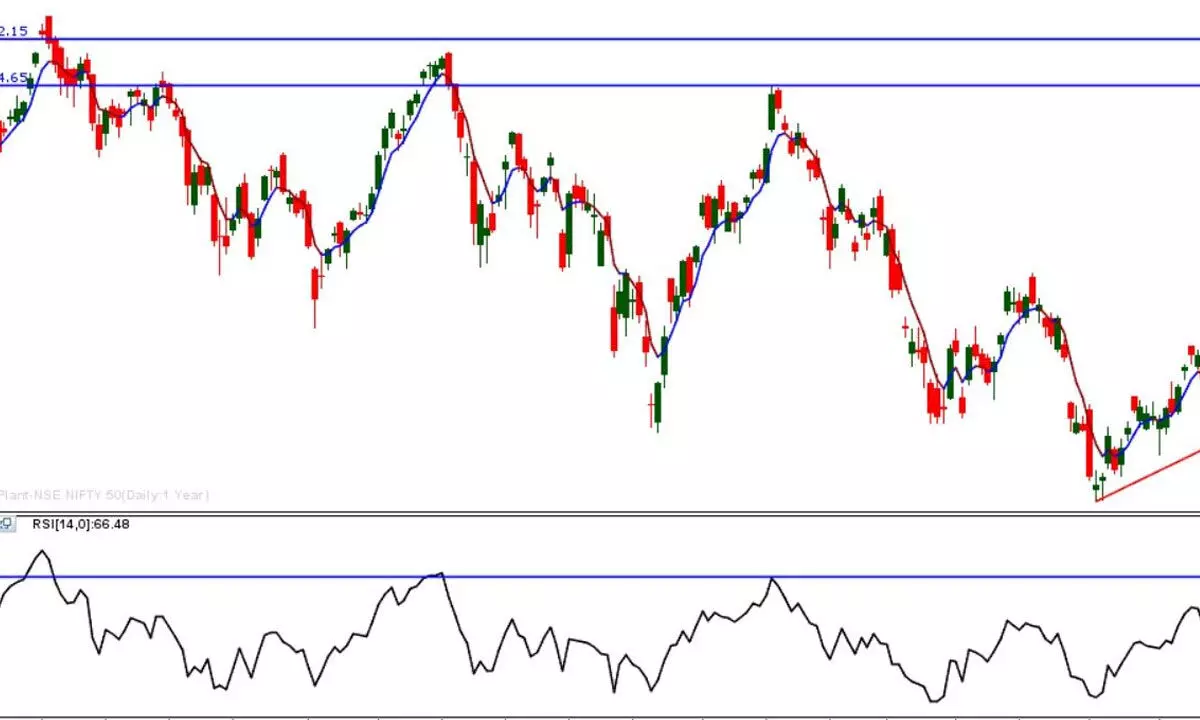 NSE Nifty has registered a new closing high after 17th October 2021. After six days of lull, the Nifty has recorded a strong move. It gained 216.85 points or 1.19 per cent. All the sector indices closed with decent gains. The Nifty IT has registered a strong gain of 2.63 per cent. The Fin Nifty and Infra indices are up by 1.09 per cent and 1.05 per cent. All the other sectoral indices advanced by 0.1 per cent to 0.9 per cent. The broader market breadth is positive as 1,104 advances and 788 declines. About 63 stocks hit a new 52-week high, and 86 stocks traded in the upper circuit. HDFC Bank, Reliance, and Adani Enterprises were the top trading counters in terms of value on Thursday.

The Nifty has hit a 52-week high and the highest closing in its history after 18th October 2021. The last six days of indecision have gone with a strong bullish bar of Thursday. In the last 30 minutes over 80 points rally with high volume changed the market structure. It opened on a flat note and consistently moved higher with smaller moves. With the six-day base broken out of with a massive bullish bar, the new high is at arm's length. As we keep mentioning that there is no weakness in the market, proven by the breakout. The index has cleared all the resistances now. The RSI is breaking out of a bullish flag pattern.
In any case, the RSI closes above the 69-70 zone, and the Nifty will hit a new high. The MACD line is still below the signal line, but the histogram has declined to just 9.86. In any case, the Nifty closes above 18,533 at the weekend, the immediate target is opened to 18,780. As stated earlier, the pattern target is at 19,200. As long as it trades above the prior day's low, be with the trend. Only a close below the six-day base low of 18,133 will give the short-term bearish signal. As the Nifty broke out the base with an impulsive move, the probability of a downside move is very low. There are no negative divergences currently visible. The only concern is VIX is at the near historical lowest level. This may result in an impulsive market move.
(The author is Chief Mentor, Indus School of Technical Analysis, Financial Journalist, Technical Analyst, Trainer and Family Fund Manager)