Begin typing your search...
Mkts may move in broad-range amid volatility
BSE Mid-cap and BSE Small-cap indices outperformed BSE Sensex and NSE Nifty; Previous target levels of 19,600 and 66,100pts on Nifty and Sensex would now act as resistances for now; Strong support would exist at 19,200pts on Nifty and 64,800pts on Sensex; Nifty await for directional breakout to touch 20,000pts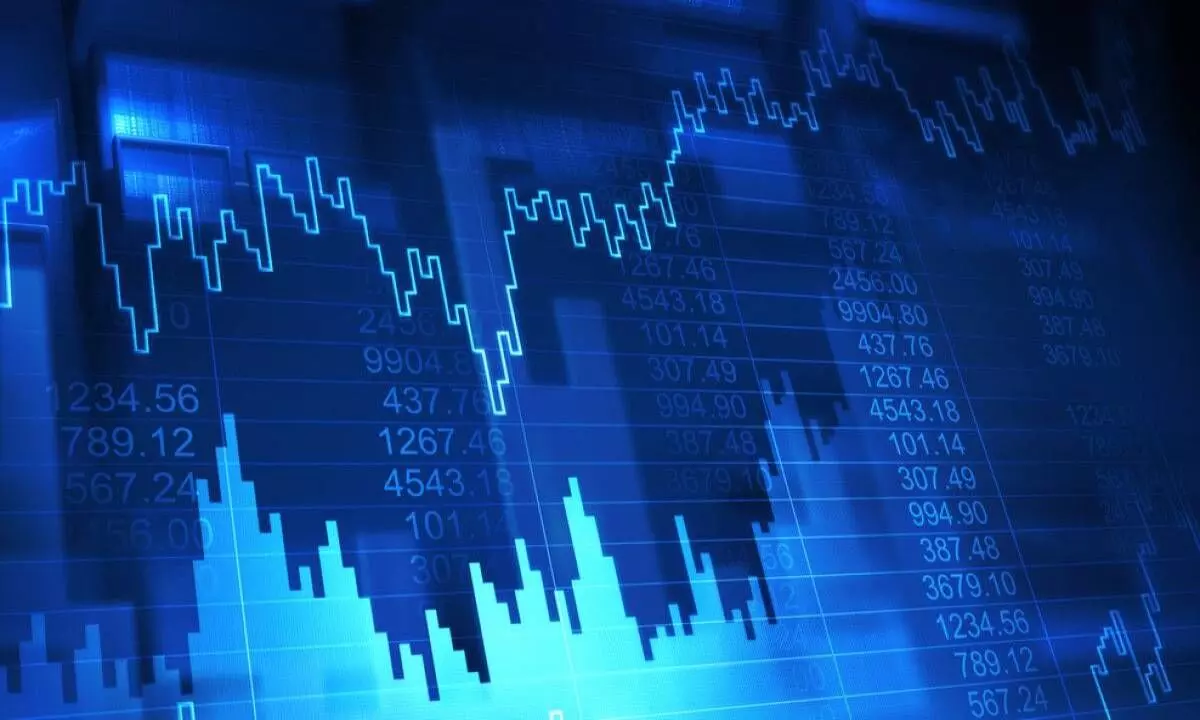 The domestic stock market in July 27-Aug 2 period was choppy and volatile. The market began with July futures expiry, happening on the very first day. The series ended at 19,659.90 points, a gain of 687.70 points or 3.63 per cent. The markets gained on just one of the five trading sessions and lost on four. Two of the four sessions could be termed as flattish as there was hardly any net movement at the end of the day. BSE Sensex lost 924.42 points or 1.39 per cent to close at 65,782.78 points, while NSE Nifty lost 263.85 points or 1.45 per cent to close at 19,514.45 points. Action continued to remain in mid-cap and small-cap space.
Dow Jones gained on three of the five trading sessions and lost on two. It was up 176.41 points or 0.50 per cent to close at 35,614.48 points. The US Fed has raised interest rates yet again by 25 basis points to a band of 5.25 per cent-5.50 per cent on expected lines. This makes the present rates the highest since 2001. The commentary following the Fed meeting, leaves room for yet another hike before the calendar year is over. The differential between the rate in the US and India is also the lowest and is a mere 1.00 per cent to 1.25 per cent. One is not sure how the carry trade would operate in these conditions. This could also have a bearing on FPI inflows going forward.
In terms of primary markets news, we had one listing and one issue opening and closing for subscription. Shares of Netweb Technologies Ltd, which had tapped the markets with its fresh issue and offer for sale at Rs500 listed on Thursday July 27. The discovered price was Rs942.50 on BSE and Rs947 on NSE. The share closed day one at Rs910.50, a gain of Rs410.50 or 81.25 per cent. By Wednesday it saw profit taking and closed at Rs854.75, a gain of Rs354.75 or 70.95 per cent. Yatharth Hospital and Trauma Care Services Ltd had tapped the capital markets with its fresh issue of Rs490 crore and an offer for sale of 65.51 lakh shares in a price band of Rs285-300.
The company runs three hospitals in Noida, Greater Noida and Noida Extension totalling 1,100 beds. It has in the previous year acquired a hospital in Orchha, Jhansi of 305 beds as well. The issue was oversubscribed 37.28 times overall with QIB portion subscribed 86.37 times, HNI portion subscribed 38.62 times and Retail portion subscribed 8.65 times. There were 12.30 lakh applications. Two issues are opening in the period under review of August 3-9. The first is from SBFC Finance Limited which would raise Rs600 crore through a fresh issue and Rs425 crore through an offer for sale. The price band of the issue is Rs54-57. The issue opens on Thursday, August 3 and closes on Monday, August 7. The second issue is from Concorde Biotech Limited, which is entirely an offer for sale of 209.25 lakh shares by the PE investor in a price band of Rs705-741, would raise roughly Rs1,550 crore at the top end of the price band. The company is into the business of making APIs through the fermentation process and also formulations. The issue would open on Friday, August 4 and close on Tuesday (August 8).
Markets have seen clear outperformance by the BSE Mid-cap and BSE Small-cap indices in comparison with BSE Sensex and NSE Nifty. This outperformance is liked by retail investors simply because their holding is primarily in these stocks. Further, by and large FPI's don't invest in this sector until they have very strong fundamentals. The risk to retail investors is from market operators who use 'pump and dump' techniques to accelerate price movement before moving out in a swift and sudden exit.
Markets seem to have decisively broken levels of 19,600 and 66,100 points on Nifty and Sensex, respectively. These would now act as resistances, when the market tries to rally again. Strong support would exist at 19,200 points on Nifty and 64,800 points on Sensex. Markets are looking for a direction after having failed to cross mount 20,000 points on Nifty on July 20. They now need to regroup, consolidate and then pick up momentum before making an attempt to cross the mountain.
The period August 3-9 would be volatile and choppy with markets making an all-out effort to break through once again. Looks difficult but expect a move sometime during the week. The strategy would be to sell on any strong rallies and look to buy on really sharp dips. On a net basis, expect markets to go nowhere and remain a broad trading range.
(The author is the founder of Kejriwal Research and Investment Services,
an advisory firm)